It's time for Musical Theater fun in the sun with CYT Front Range! CYT's week-long summer camps are designed to create a hands-on theater experience. Campers will enjoy making new friends as they build performance skills and learn self-confidence and teamwork. Our camps include team competitions, rotations through drama, dance, and music workshops, and a fun-filled concluding showcase for family and friends. There is no better place for kids to experience theater than in CYT's positive and encouraging atmosphere – and every camper gets the opportunity to perform on stage!
​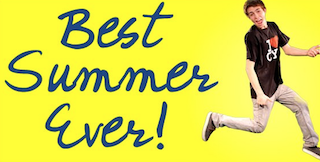 ​
This summer, CYT Front Range is offering two different summer camps to be a part of and we are currently running a Memorial Day Special! "Camp All Aboard" sets sail June 26 - 30, where campers will sing and dance their way around the world on this musical cruise ship! We will make stops in exotic lands and meet the wonderful people who live there along the way. Then, come join CYT as we fly "Off to Neverland" July 17 – 21! Come along with Peter and Wendy in their adventures as they meet the youthful Lost Boys, the peaceful Indians and the blood-thirsty Pirates.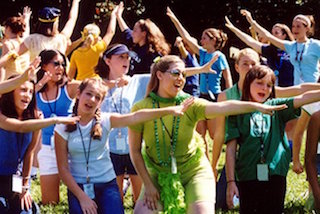 ​
*** DISCOUNT OFFER ***
With CYT's Memorial Day Sale, you can save on all the fun! From Thursday, May 25 through Sunday, June 4, all camps are $20 off! Just enter promo code MEMDAY at checkout. We also have a Sibling Discount for families who have more than one child who would like to participate. After the first child is registered, each additional sibling is $100 off!
All camps take place at Waterstone Community Church in Littleton, CO. Camps for 5 – 7 year olds are $200 for the week and run from 9:00 AM – 1:00 PM daily. Camps for 8 – 14 year olds are $300 for the week and run from 9:00 AM – 3:00 PM daily. Please visit our website at www.cytfrontrange.org/camps for more information.