Little Red Hen Studio is a fabulous mom owned art studio now located in Belmar! It is not your everyday "paint and wine" place, it is a full service creation location that focuses on children! Little Red Hen offers drop in, camps, classes, parties, and studio and classroom rental space. It features all kinds of arts and crafts for ages 3-103 including painting, mixed media, craft, paintable ceramics, crochet, sewing, wood signs and DIY décor and furniture. It's all about all things creative, DIY and "I can do it myself"!
How fabulous is that?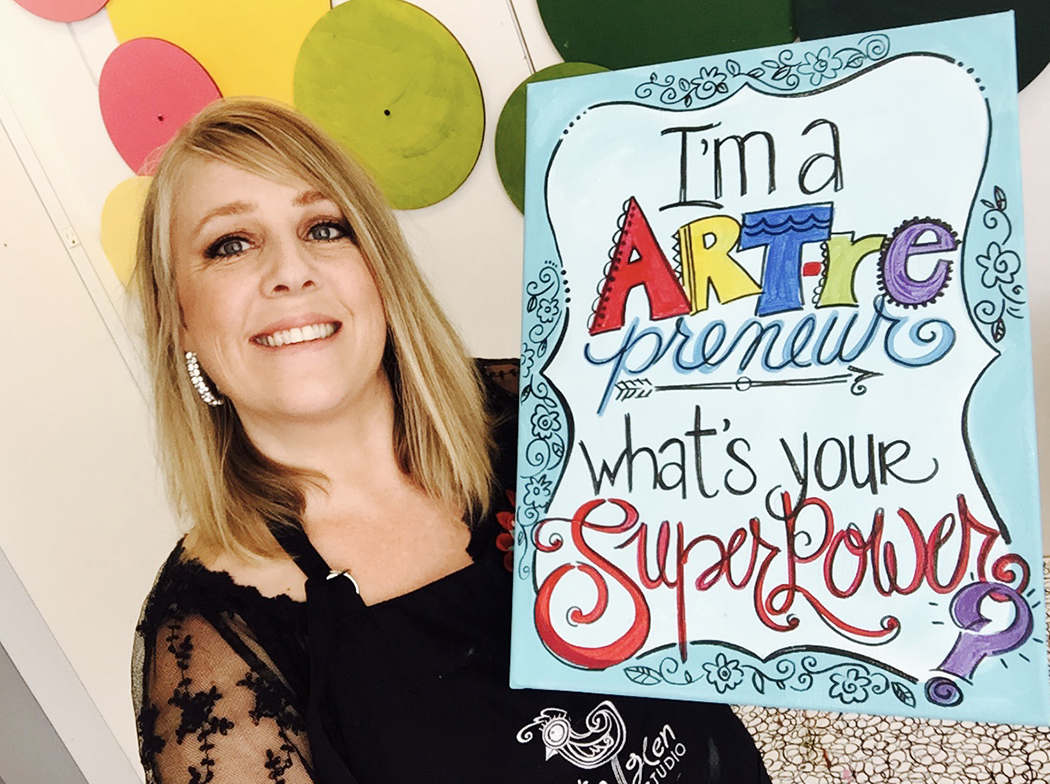 Little Red Hen Studio was opened in August of 2015 by chronic creative, Jennifer Winslow, who "can not remember a time in my life when I didn't have a big idea or creative drive to 'make something'". After many creative positions, she took a break and landed a contract position with a mobile paint and sip company. Through that company, she developed an after school arts program and began working with children, becoming the "children's birthday party guru." "The joy children experience when creating is amazing" she says, and this joy really hit home for her. In second grade her son, Owen, was having some behavior problems at school and at home, and she noticed something interesting. When he was watching TV or on his iPad, he could become very agitated - but when he was drawing, building or creating he become focused, calm and engaged. Through the after school art program, she saw this to be true with other children as well. "Creating from the soul, creates joy like no other and children tap into a place that we as adults have forgotten." As she built her business, she also noticed that once adults had broken through the barrier of "I'm not creative", they too were able to tap into a creative place within themselves that brought joy. Thus...a seed was planted... and it grew into a 4500 sf studio in Belmar.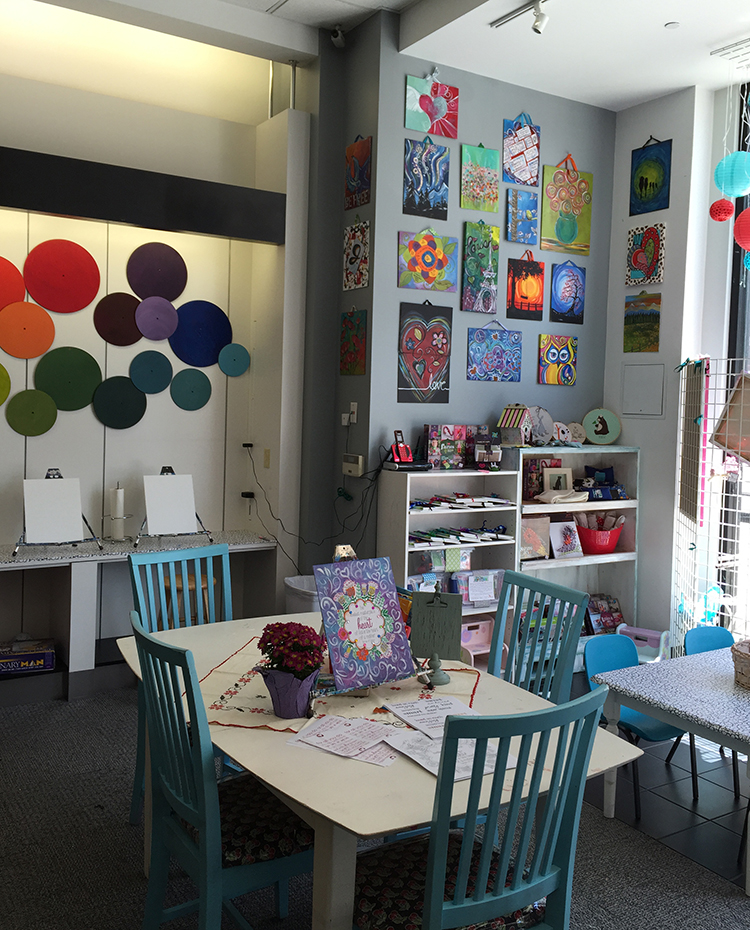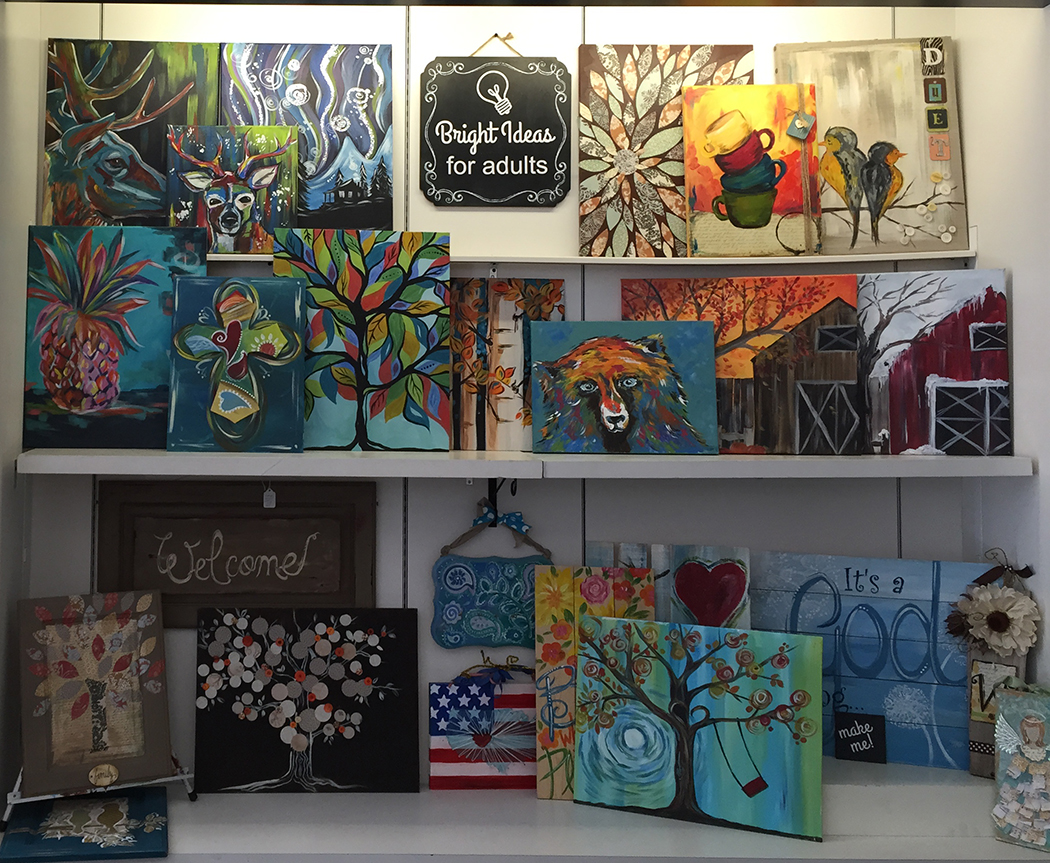 "Our goal is to enhance community connections through our customers, business partnerships and local schools," states Jennifer. The vision is to create face to face social experiences where the joy of creating brings people together. We hire creative instructors through our community of "moms" and woman, and partner with local businesses such as cupcake and small catering companies to make our parties super spectacular!
The art offering is also pretty spectacular! Little Red Hen offers DROP-IN, DROP-OFF creating for kids ages 4 and up. WAIT? What – did you say drop off?! Yessss – Little Red Hen offers drop off for ages 4+ for up to 2 hours of creating time for only $24. Get a frequent flyer card, and the 5th time is FREE! You can also DROP-In and create a project for kids and adults all the time – no appointment needed! In addition, the summer camps are designed to fit your schedule. Being a mom, you may not need a whole week of camp or a whole day. Little Red Hen offers camps that you design yourself. Choose 3 hour blocks of time any day of the week – stay all day, halfday, one day or all week.

But wait – that's not all! Create and celebrate at Little Red Hen with art parties!
Each party includes 2 hours of creating the project of your choice, a creative instructor, set up, clean up and decorations. Add on some yummy "pallet" cupcakes and your party is easy peasy.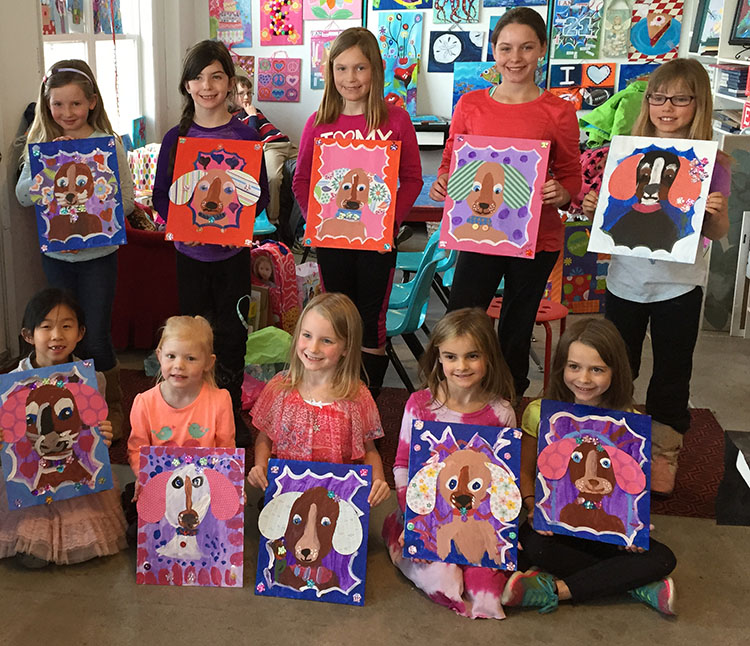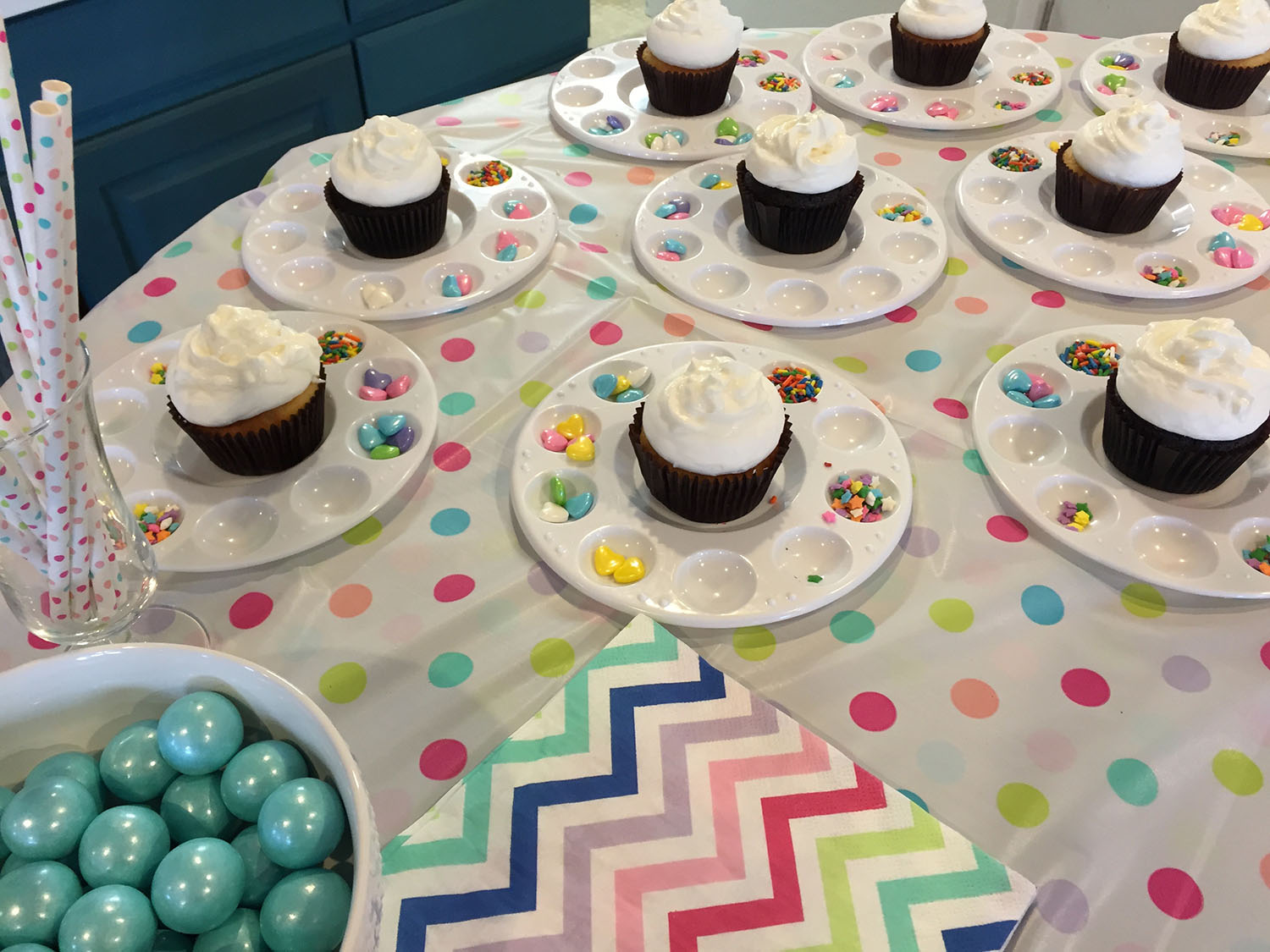 Check out Little Red Hen Studio today, and get your creativity cluckin'!
**** Want to bring the art home with you with an easy project? Little Red Hen Studio has got you covered! Check it out HERE! ****