The 4th of July is right around the corner, and it's always fun to celebrate our Patriotic Holidays with an American Flag project! Little Red Hen Studio helped us out with a great one!
Supplies:
Seven paint sticks (stirrers)
Four thick (wide) popsicle or craft sticks
Red white and blue paint
Gold and silver pipe cleaners
Red white and blue ribbons
Silver star stickers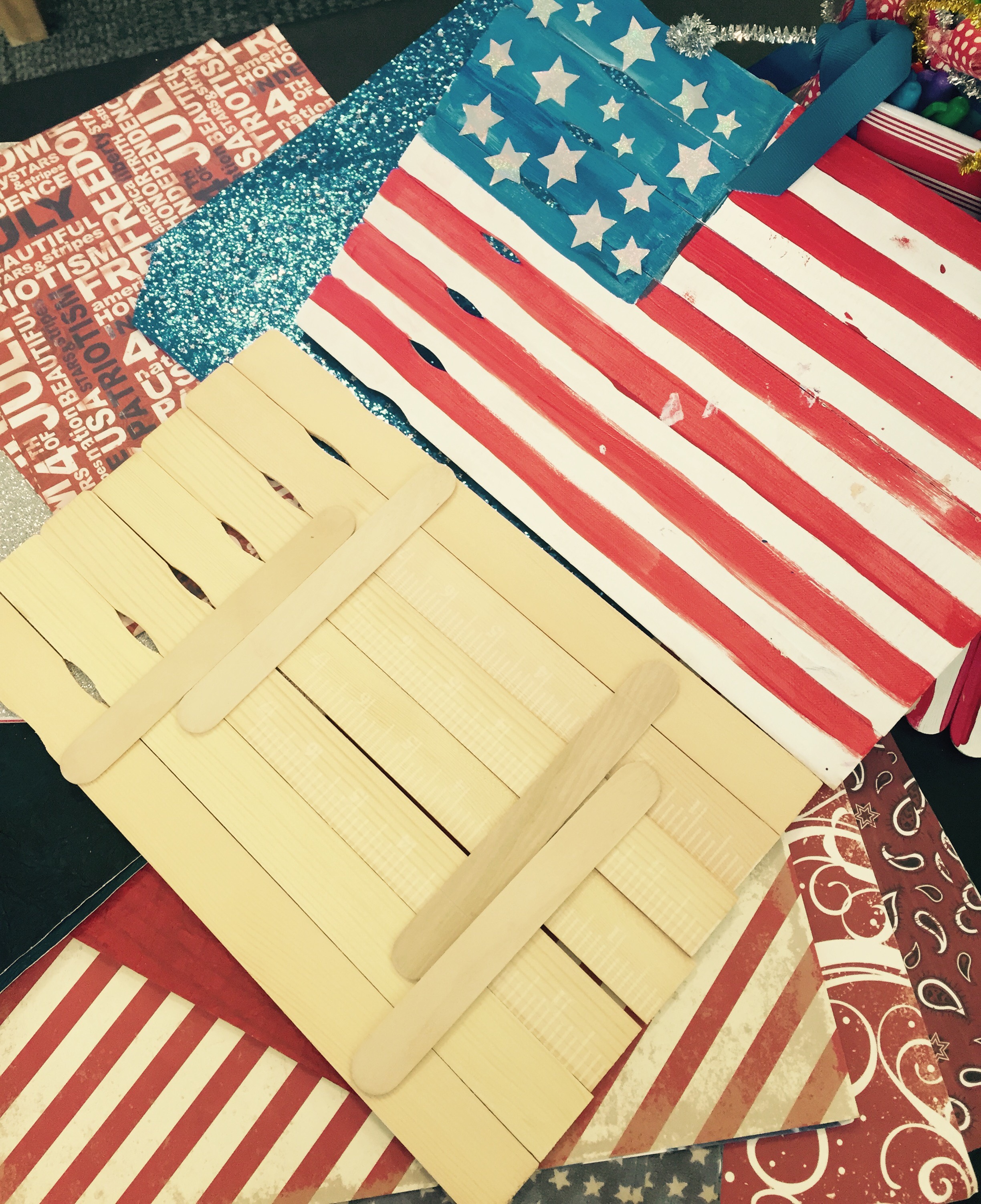 Directions:
Line up the paint sticks to make flag base.Hot glue or glue popsicle sticks to the back of the paint sticks.
Flip over and paint red and white stripes a long sticks.
Leave upper left corner for blue square.
Paint blue square.
Wet dry and attach silver stickers in blue square.
Using a small drillbit drill two holes in top of flag (or hot glue the pipe cleaners to the back!).
Attach pipe cleaners and ribbons for hanger.
For more amazing art projects, visit Little Red Hen Studio today!