WIN TICKETS FOR THIS SUNDAY'S SHOW!
Cirque Italia is a unique show in every sense. After five years of consolidation, a rigorous casting selection, and over 1,000 performances nationwide; this spectacular production has become the greatest version of a "traveling circus". Cirque Italia is proud to have developed a well-deserved reputation as one of the most innovative shows to be staged in the US.
Conceived by Mr. Manuel Rebecchi, and meticulously directed and produced by Chanté DeMoustes, Cirque Italia is a creative mix of the best elements of entertainment and technology. A "never-seen-before" production that combines acrobatics, dance, contortion, and even high-performance BMX and roller-skating. All performances are done in ways that push the physical boundaries of human abilities, which leaves audiences amazed and astonished.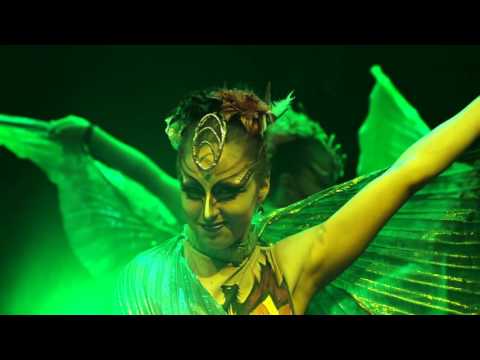 ​
Performers from all over the world are united under the magic spiral of the white and blue big top. They merge their extraordinary selection of skills and put together a stimulating spin on the industry by embracing the element of water. Cirque Italia has managed to find a delicate balance between the poetic and expressive power of the human body and the versatility and fluidity of water as an artistic scenario.
With a magnetism that draws you into your deepest fantasies, the water circus offers two hours of high-end entertainment. Mermaids and dinosaurs make dreamy appearances while awakening the inner child within you. Laser lights and bubbles act as interdimensional movers. Aerialists, acrobats, and contortionists take the human body to the next level – one you never thought possible!
Cirque Italia also contributes to the modernization of the performing arts and the circus industry by abiding by a strict animal free policy. The company takes a leading stance in offering quality entertainment beyond the use of animals.
Cirque Italia offers one free child admission with every full priced paying adult ticket in levels 2 or 3. This offer cannot be combined with any other offers, discounts or deals. Please call 941-704-8572 to find out the promo code for this location.
When: October 26-29
Where: 8501 West Bowles Ave, Littleton, CO 80123
At: Southwest Plaza
Located: JCPenney
Under the grand, swirling White and Blue tent!
• October 26 THURS: 7:30pm
• October 27 FRI: 7:30pm
• October 28 SAT: 1:30pm, 4:30pm, 7:30pm
• October 29 SUN: 1:30pm, 4:30pm
Box office hours:
The box office opens on-site on Tuesday, the week of the show - 10am – 9pm
You can purchase tickets through our website (cirqueitalia.com/tickets) or by phone: (941) 704-8572. We also respond to text message.
Non vediamo l'ora di vedervi allo spettacolo! Let Your Imagination Wander...and come DIVE into the Magical world of CIRQUE ITALIA.
ENTER TO WIN in our FLASH GIVEAWAY! Macaroni Kid is thrilled to be giving away a Family Four-Packs of tickets to Cirque Italia! One entry per email address; duplicate entries will be deleted. Contest ends at 4:00PM on October 28, 2017.

Here are three ways to enter:
1.) Complete the entry form ... just click the link below!
2.) BONUS: "Like" us on Facebook ... CLICK HERE to do it now!
3.) BONUS: Share this on your own Facebook page ... CLICK HERE to do it now!

RULES: This contest will run from Thursday, October 26, 2017 through Saturday, October 28, 2017. One winner will be selected from all eligible entries using random.org on Saturday, October 28, 2017. Winners will be notified by email and will have 2 hours to claim the prize. If the prize is not claimed within 2 hours, an alternate winner will be chosen. You MUST be a subscriber to Macaroni Kid and 18 or older to enter. If you are not a subscriber and enter the contest, you will be automatically subscribed. See complete Official Sweepstakes Rules.