Santa's Elves is an award-winning nonprofit that creates opportunities for parents to inspire their children to give in their own community. Your kids get to be involved from the very beginning. They can assist in choosing a participating child, then buy and wrap a gift for them. Then they will give it to that child face-to-face and hug-to-hug during an amazing one-day event on December 9. By engaging kids in philanthropy early in their lives, Santa's Elves wants to create a ripple effect and inspire life-long giving.
How it Works
It's easy! You choose a child to help and make an appointment to meet him or her in person on Saturday, December 9 at one of three event centers. Santa's Elves provides the child's wish list, clothing, and shoe sizes. Together we serve children who live in the state's poorest neighborhoods in the Denver Housing Authority, where the median income is only $10,000 a year. 
Registration is Open! 
Make an appointment now on December 9 to help a child who lives in poverty, or make a donation to ensure every child has a present under their tree. When you're an Elf, you get to experience giving which changes you, your kids, and our world. Give in the true spirit of the holiday to most of the 2,600 children in the Denver housing projects. SIGN UP TODAY!

See what's ahead in this 30-second video: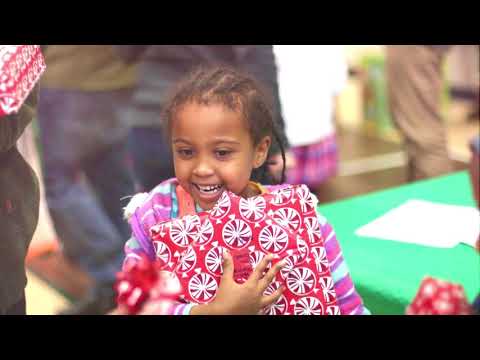 ​