We try not to warm up the house in the heat of summer by turning on the oven. But the same old cold lunch -- especially sandwiches -- gets boring quickly.
One of my family's favorite ways to mix things up is by making wraps.
Our favorite is a strawberry chicken salad wrap. One of my favorite things about this wrap is how versatile it is -- you can use red or green onion (my kids LOVE the onion on it!), and any leafy greens you have in the fridge, like lettuce, arugula, or kale. We've even used sprouts. You can also use whatever cheese you'd like -- but I find creamy goat cheese the perfect flavor to complement the sweetness of the strawberries and the peppery arugula.
The one non-negotiable ingredient: Strawberries!
Here's our favorite version of the strawberry chicken salad wrap:
Ingredients:
Spinach wrap (or try plain, tomato, etc)
Chicken (leftover, precooked, or freshly cooked)
Arugula, shredded
Strawberries, sliced
Red onion, thinly sliced
Balsamic vinegar
Goat cheese
Instructions:
Layer the ingredients on the tortilla, wrap it up, and enjoy!
I frequently skip the wrap, and make this a salad instead -- it's delicious that way too!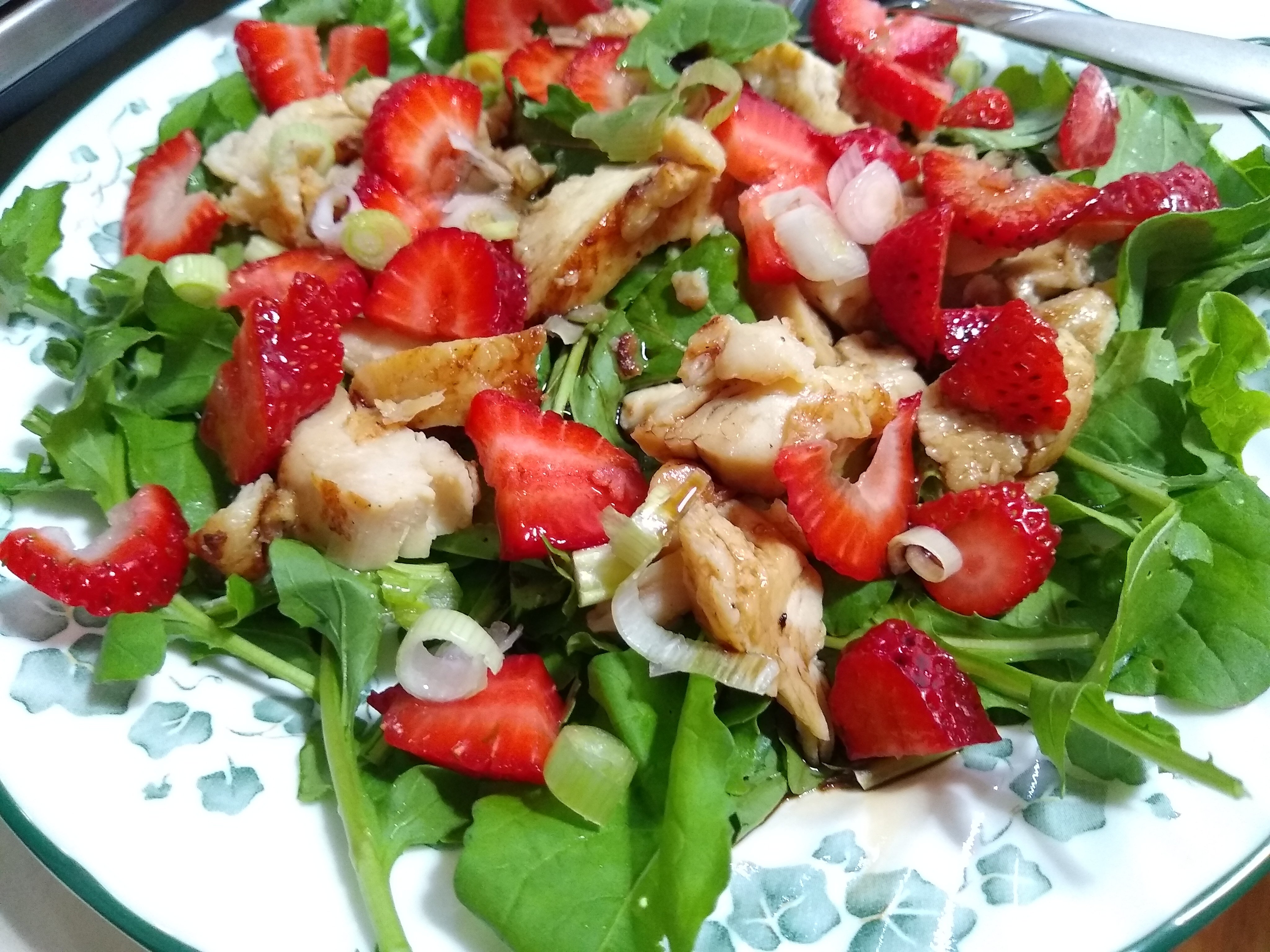 Laura Miller is the publisher of Macaroni Kid Appleton-Waupaca-Oshkosh, Wisc.
Are you always on the lookout for great meal ideas for your family? Join our foodie family at Macaroni Kid EATS! Sign up today to receive our next free newsletter, which comes out on the third Tuesday of the month.