Hey Mac Families,
Today I brought my son to school wearing socks and sandals. Together. Like, at the same time.
Not gonna lie.... if I don't have to get out of the car (for example, when I drop off my high school daughter), I rock those sandals. Over my socks. Like an absolute weirdo. And I OWN that.
I mean, it's super easy and quick to slide into those suckers as I am dragging my half asleep (but showered, always showered) behind out the front door. You know I'm right.
But today? Today I was dropping off my youngest. And everyday, I park that car and I walk him up to the school. EV-ER-Y. DAY.
I should have remembered NOT to slide into those comfy sandals as I walked out the door. With my socks on. But alas....
I was about halfway to school when I realized.
OH. EM. GEE.
I panicked for a minute, and ran through the possible drop off scenarios, trying to determine if I could, indeed, stay in the car. That drop off line, though. It's real lengthy. Not gonna happen. I was destined to rock those socked and sandaled feet today. Unlessssss....
I could take my socks off! I'm still going to look a little strange. Ya know, wearing my Croc sandals with my yoga (but not reeeeally FOR yoga) pants and all. But let's be honest, it's not socks and sandals level strange.
So, we got to school, parked, and I whipped my socks off. (Sidenote: It's kinda hard to WHIP your socks off, sitting in the driver's seat, unless you open the door. So everyone can see what you're doing. Just a heads up for future reference. You're welcome.)
Another sidenote: Have I told you that we moved my youngest to my hubs' school this year to reduce the Rona exposure? Well, we did. And I really only know about 3 people there, because, well... COVID.
You're probably thinking, "What's the big deal? No one even knows you at that school, Christen. No one is going to care that you are wearing sandals and yoga (but not reeeeally FOR yoga) pants."
But you KNOW I saw all three of those people this morning, right? OFFFFF COURSE I DID.
And you KNOW that they ALL did that thing where they looked really aggressively down at my sandaled feet, right? YOU KNOW IT.
And of course you KNOW that I acted as if I'd had every intention of wearing exactly what I had on, right? YOUUU BETCHA I DID.
And for sure you KNOW that the first thing I thought of when I got back into my car, looking at the balled up socks strewn about on the passenger seat, while laughing loud and proud at myself, was that I can't wait to tell my Mac Fam about this... right? YA DANGGGG RIGHT.
So there you go. I give you my sock-debacle for your entertainment. If you email me YOUR funny stories, I'll put them into an article that will remind us all that we all do silly things now and then, and that it's okay to laugh at yourself. And others, as long as it's not done maliciously.
Right? RIGHT.
Have you checked out our sister site, Macaroni Kid Downtown Denver?
We'd love to have you join that family as well! Denver has some pretty amazing adventures available for families, moms, teens, and kids! PLUS, we are gearing up for some BIG THINGS, just for our readers, that you won't want to miss!
Meet the Downtown Denver Team! Check out their full bios in the Downtown Denver newsletter!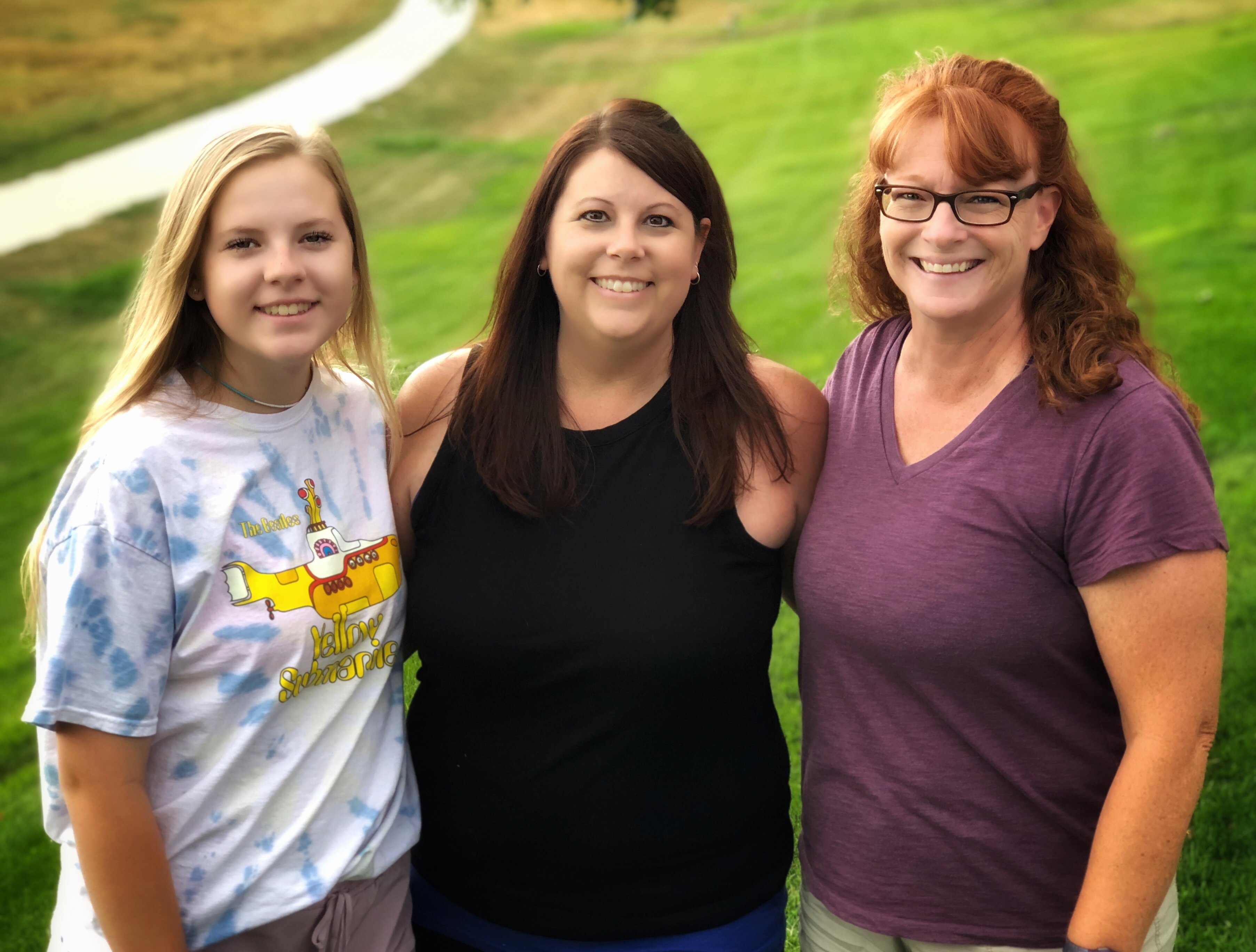 The Macaroni Kid Downtown Denver Team
Addison, Christen, Beth
As a reminder...
We are adding in-person events to our calendar again, as businesses begin to reopen. I want to reiterate that we respect all points of view regarding safety during the COVID-19 pandemic, and are providing this information for you to use, or not use, as your family sees fit. Guidelines are ever-changing, so please be sure to double check event details with the event host if you do choose to attend.
IN THIS EDITION:
🐶 Help local animals by shopping at LOLA's Rescue's online auction.
🦃 Take your family on a Turkey Hunt at Aspen Grove (starting Tuesday, November 10th) and win prizes!
➡️ If you have a family member on the spectrum, you'll definitely want to check out the Virtual Grand Opening of the new Kadiant Center in Lakewood TODAY!
🧁 Remember to enter to win a birthday greeting from Card My Yard Lakewood!
🎃 Our FABULOUS Fall Guide is here!
CHECK OUT ON THE SITE:
🏡 We've gathered all of our virtual and at-home fun and put them all into an easy to use guide. Check out our Guide to Stay-at-Home Fun!
➡️ Need COVID-19 resources? Our Guide to COVID-19 Resources may be helpful!
🥪 Find out why all kids in Colorado are getting FREE Breakfast and Lunch at school through December.
Feeling like you're the only one having a hard time? Reach out via email, or on Facebook! I guarantee you're not alone. Let your MK Village help you!
Be sure to tell your friends about Macaroni Kid, like and follow us on Facebook, Instagram, and Twittter, and subscribe to our weekly newsletter. You never want to miss the chance to Find Your Family Fun®!
Wishing you health, safety, happiness, and peace, now and always!
Peace ☮️, Love ❤️, & Macaroni 🌼,
Christen