When COVID-19 brought the nation to a screeching halt on March 13, 2020, we were exactly one week away from welcoming audiences to the first performance of Until the Flood. Now, we are thrilled to be collaborating with All Arts and six other regional theatres to make this important work available for free online for the next three years.
ABOUT UNTIL THE FLOOD
After the death of Michael Brown, The Ferguson Unrest shook the nation to its core and put a spotlight on the police brutality and discrimination that plague our institutions. Using extensive interviews she conducted herself, Pulitzer Prize finalist and Obie Award winner Dael Orlandersmith created eight fictional characters to represent the broad spectrum of perspectives that continue to define and divide our country at large.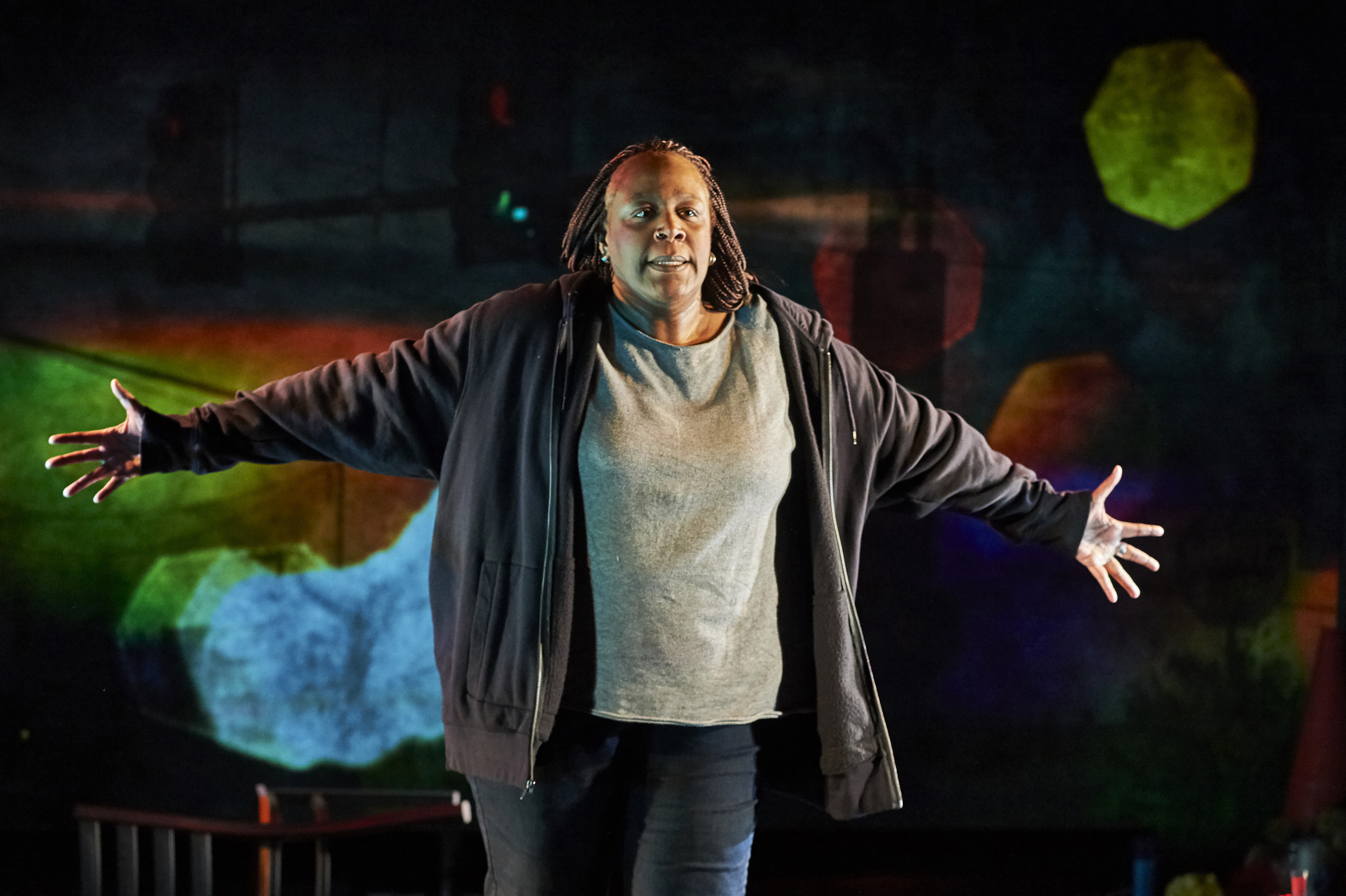 Discover why she's been called "one of the country's top talents for solo performance" (Time Out Chicago) as she embodies people from all sides of the controversy in this mesmerizing, fluidly poetic piece. Go on a gripping, emotional journey and see why The Chicago Tribune called it "palpably compassionate" and raved it "achieves a great beauty by bringing us together rather than driving us apart."
Recommended for ages 16+.
Watch the full production for free and on-demand starting on November 15 around 6pm MST.
Joining the DCPA in celebrating the broadcast premiere are Rattlestick Playwrights Theater, Goodman Theatre in Chicago, Repertory Theatre of St. Louis, Portland Center Stage, Milwaukee Repertory Theater, Center Theatre Group in Los Angeles, and A Contemporary Theatre in Seattle.
Read the Critics' Pick New York Times review from the New York production.
---