Hey Mac Families,
Anyone know where I can get a desk in a hurry?
I'm sure you've heard by now that school districts around Colorado are going remote until January. And I get it. COVID cases are on the rise, so we all need to do our part and hunker down for a bit.
But I'm not ready.
I love my family VERY much. I really do. But I am not mentally or physically prepared to have everyone at home 24/7 for the next 6 weeks. At least. SIX WEEKS, PEOPLE. Plus, you throw in three holidays and a college kid who is having knee surgery next week....Ummmmmmm. Did I mention that my hubs is a teacher?
Send ice cream. Or someone to entertain my kids. Or someone to clean my house. Or cook dinner. Or make lunch. Or field questions. OR ALL OF THOSE THINGS.
STAT.
I work from home, and I am knee deep in winter promotions and events. Last time we went full remote, I did the majority of my work at 1am. (Last time we went full remote, my 10 year old only wore pants SOME of the time, and did a lot of flopping about whilst "learning". But, I digress... )
No more working on the couch. We need a proper set up, but in a place where I can monitor the previously mentioned flopping. Oh wait, I mean learning. At least I *HOPE* learning.
So, I repeat, anyone know where I can get a desk in a hurry?
(I promise I won't hide under it. Ok, well, I'll try.)

❄️ INTRODUCING OUR BIGGEST GIVEAWAY EVER!!! ❄️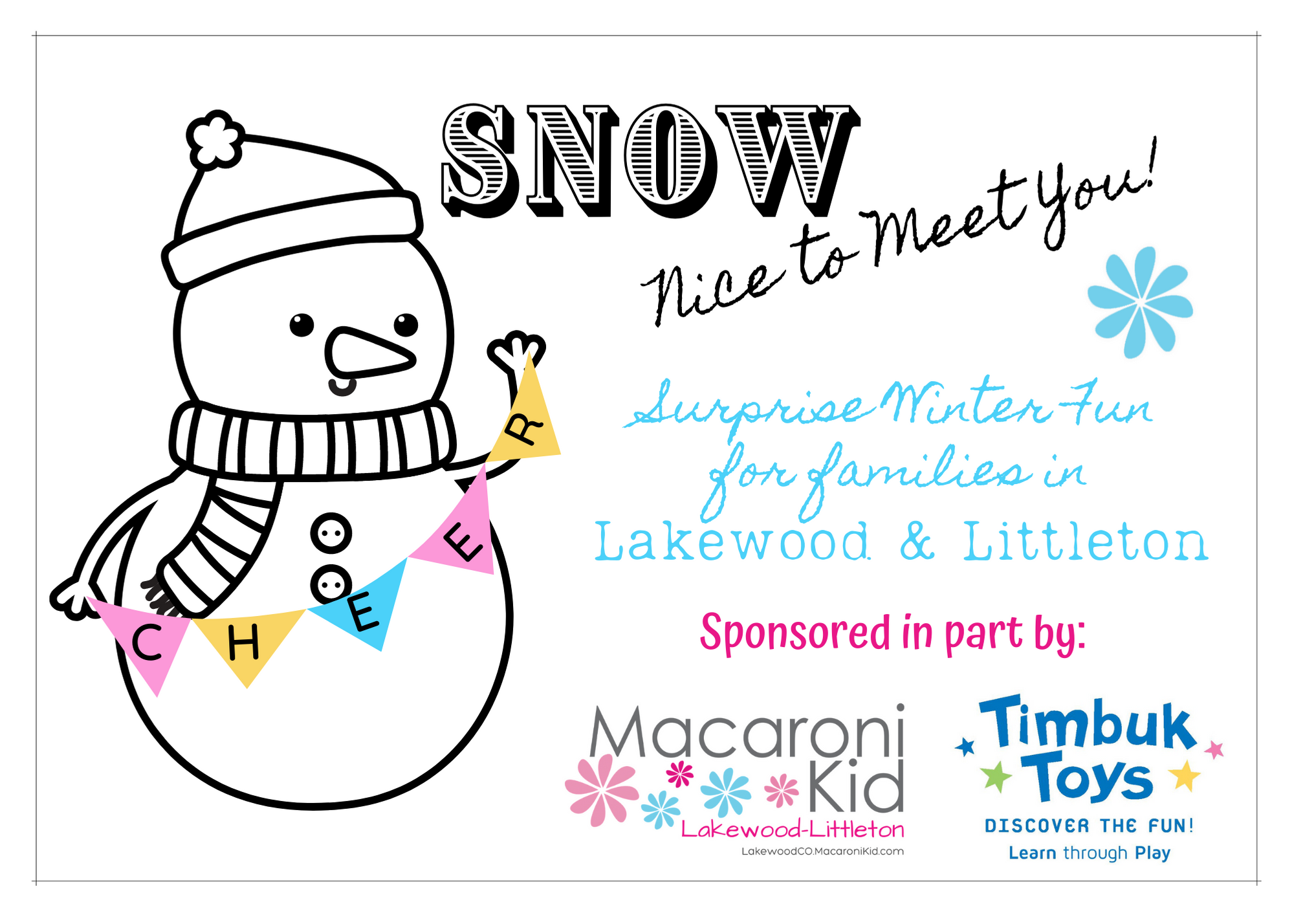 Have you checked out our sister site, Macaroni Kid Downtown Denver?
We'd love to have you join that family as well! Denver has some pretty amazing adventures available for families, moms, teens, and kids! PLUS, we are gearing up for some BIG THINGS, just for our readers, that you won't want to miss!
Meet the Downtown Denver Team! Check out their full bios in the Downtown Denver newsletter!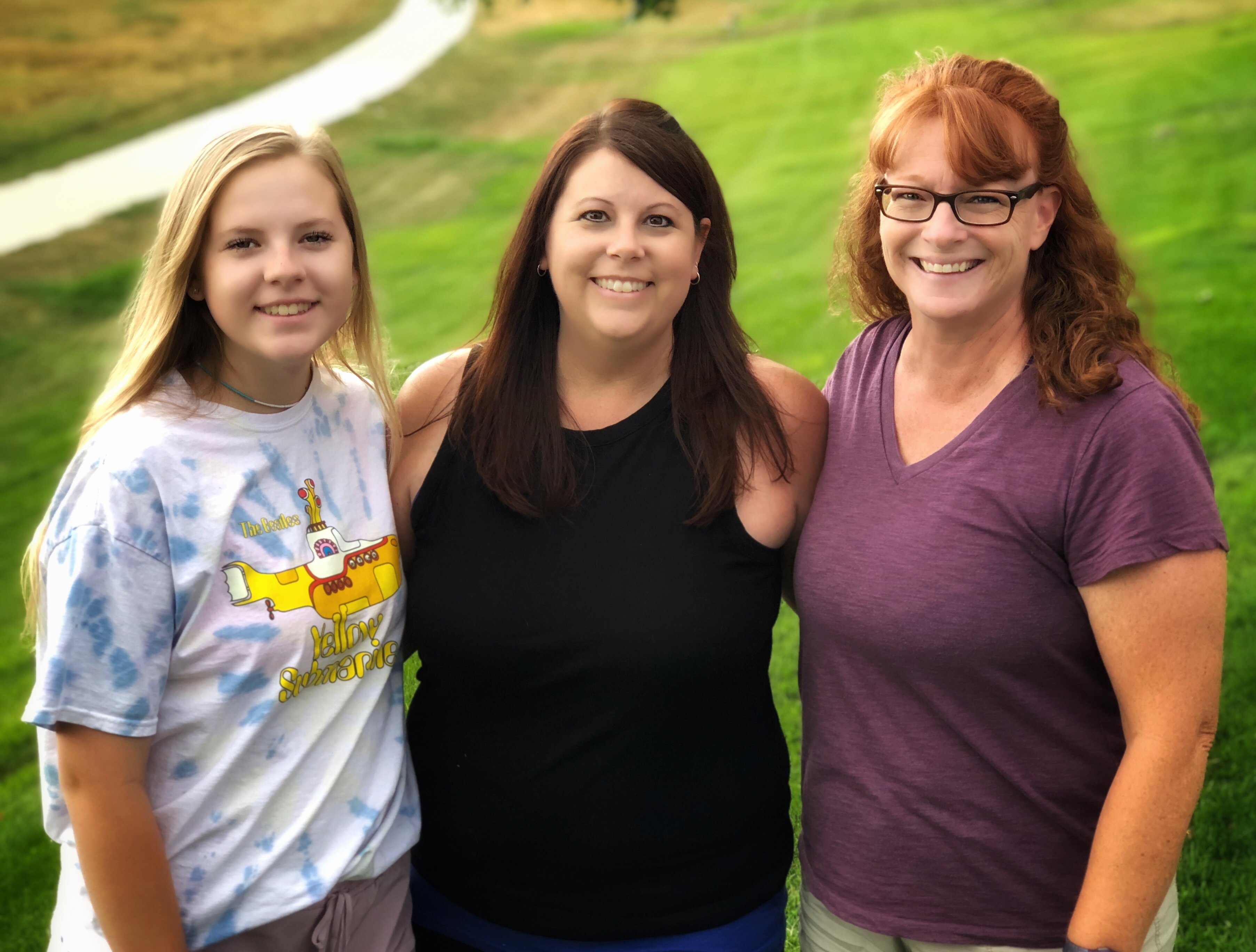 The Macaroni Kid Downtown Denver Team
Addison, Christen, Beth
As a reminder...
We are adding in-person events to our calendar again, as businesses begin to reopen. I want to reiterate that we respect all points of view regarding safety during the COVID-19 pandemic, and are providing this information for you to use, or not use, as your family sees fit. Guidelines are ever-changing, so please be sure to double check event details with the event host if you do choose to attend.
IN THIS EDITION:
❄️ WIN one of FIFTY SNOW Nice to Meet You Baskets in our Flurry of Kindness movement! Yes, 50!
🐶 Help local animals by shopping at LOLA's Rescue's online auction.
🦃 Take your family on a Turkey Hunt at Aspen Grove and win prizes!
🧁 Remember to enter to win a birthday greeting from Card My Yard Lakewood!
🎃 Our FABULOUS Fall Guide is here!
CHECK OUT ON THE SITE:
🏡 We've gathered all of our virtual and at-home fun and put them all into an easy to use guide. Check out our Guide to Stay-at-Home Fun!
➡️ Need COVID-19 resources? Our Guide to COVID-19 Resources may be helpful!
🥪 Find out why all kids in Colorado are getting FREE Breakfast and Lunch at school through December.
Feeling like you're the only one having a hard time? Reach out via email, or on Facebook! I guarantee you're not alone. Let your MK Village help you!
Be sure to tell your friends about Macaroni Kid, like and follow us on Facebook, Instagram, and Twittter, and subscribe to our weekly newsletter. You never want to miss the chance to Find Your Family Fun®!
Wishing you health, safety, happiness, and peace, now and always!
Peace ☮️, Love ❤️, & Macaroni 🌼,
Christen