This winter, guests are invited to experience Winterfest at Gaylord Rockies Resort. Running through February 28, Winterfest offers a wide array of indoor and outdoor, family-friendly activities such as snow tubing, ice skating and ice bumper cars outside on Glacier Point along with a winter craft studio and a Colorado-themed scavenger hunt inside the resort. Tickets for these activities, all designed in accordance with enhanced and rigorous cleanliness standards, are available now.
WinterFest activities include:
❄️ Glacier Point, an outdoor adventure area featuring snow tubing, ice skating, snow merry-go-round, and ice bumper cars.
❄️ A Colorado Explorer Scavenger Hunt where kids and adults become real-life explorers as they navigate the resort for clues and learn about Colorado's unique plants, animals, history and landmarks.
❄️ The Wildlife Rescue Experience guides guests throughout the resort to track down endangered species and help ensure that they are monitored for their protection. The adventure highlights indigenous animals from Colorado and, with the magic of augmented reality, brings them to life before the participants' eyes.
❄️ The Snow Ball, a silent disco hosted by Jack Frost.
❄️ LIGHT! is an artistic take on the wind inspired by the high gusts across the Mile-High City and their effect on the landscapes of Colorado. The beauty is revealed in the ever-changing art formed by the influence and power of the nature's fury. Because Mother Nature is the designer, each installation is constantly evolving, never appearing the same way twice.
❄️ Other activities include S'mores and a Winter Craft Studio.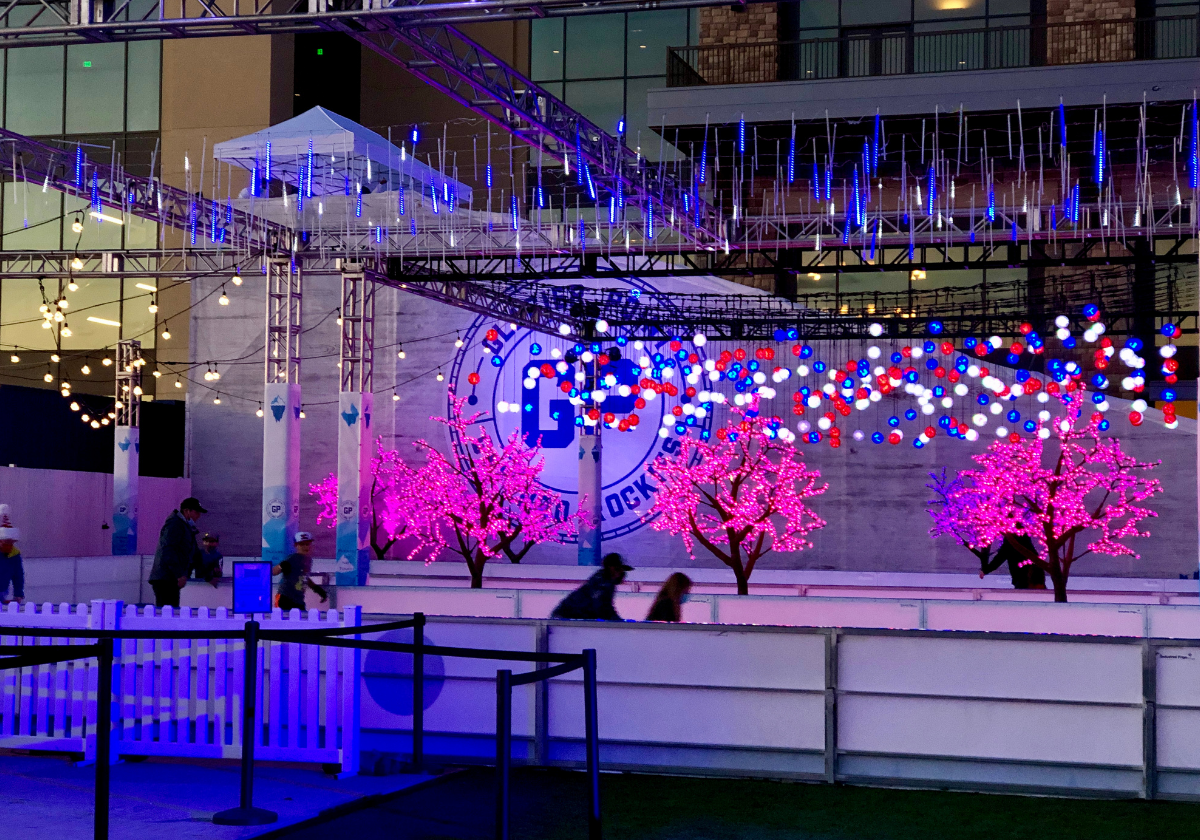 In celebration, the resort is offering a Winterfest Experience Package starting at $274 per night. The package includes a one-night stay, tickets for ice bumper cars and the snow merry-go-round, tickets for unlimited snow tubing and ice skating, and self-parking for one car. Package options include two, three or four tickets, with additional tickets available at tickets.gaylordrockies.com.
Also available, for those desiring a relaxing and rejuvenating winter escape, is Relâche Spa, where guests can choose from three seasonal treatments all priced at $99 and are designed for winter rejuvenation. The 75-minute Chocolate Coconut Manicure and Pedicure hydrates and perfects your hands and toes with the delicious scents of chocolate and coconut. The Gemstone Infused Facial is a 50-minute facial treatment that addresses visible signs of aging such as fine lines and wrinkles, dryness, puffiness and uneven skin tone while helping to rebalance your chakra energies within the body. The 50-minute Relax and Recharge Massage releases tension from head to toe, systematically releasing and rolling out every major muscle group in your body. You will learn different techniques to enhance mobility, range of motion and specifically target chronically tight and tension holding areas as our therapists utilize RAD Roller tools, leaving you feeling more open, taller, mobile and grounded.
Other seasonal treatments include the New Year, New You, a 50-minute full body massage tailored to the guest's individual needs and available for $195. The 50-minute HydraFacial is a rejuvenating and resurfacing skin treatment that immediately reduces the look of lines, wrinkles, hyperpigmentation, congested pores and uneven skin tone on the face and neck for $200. The 95-minute Moscato Manicure and Pedicure offers Champagne-inspired aromas as well as perfectly polished hands and feet for $150.
In accordance with Marriott's "Commitment to Clean" practices, the resort provides enhanced cleaning technology, hospital-grade disinfectants, attendants dedicated to sanitizing frequently throughout the day, social distancing protocols, and hundreds of new cleaning processes to take care of guests while they enjoy the resort's amenities.
For more information or Winterfest events and overnight room packages, visit GaylordRockies.com.
---
About Gaylord Rockies Resort and Convention Center
Located minutes from both the Denver International Airport and Downtown Denver, Gaylord Rockies Resort & Convention Center opened in December 2018. The resort destination features 1,501 guest rooms, including 114 well-appointed suites, and more than 500,000 square feet of meeting and convention space. As a gateway to the Rockies, Gaylord Rockies offers easy access to Denver attractions and Rocky Mountain adventures, complete with eight dining options; a luxurious spa and salon; indoor and outdoor pool, lazy river and winding waterways; a 75' TV in Mountain Pass Sports Bar; and picture-perfect sunset views of the mountains. Learn more at GaylordRockies.com.