It's hard to believe that it has been two decades since the day that changed our lives forever, when the World Trade Center towers were struck and fell, the attack on the Pentagon, and the crash of Flight 93.
For the last nine years, New York City's National September 11 Memorial & Museum has produced the annual ceremony and 9/11 Tribute in Light live event to commemorate 9/11 and the lives lost, while honoring the heroism displayed by New Yorkers. Last year, the museum added virtual options to give access to people worldwide.
➡️ The 20th anniversary commemoration for 9/11 will be streamed live here at approximately 6:30 am MST on Saturday, September 11, 2021.
9/11 TRIBUTE OF LIGHT EVENT
Twin beams reach up to four miles into the sky, echoing the shape and orientation of the Twin Towers, and can be viewed from a 60-mile radius around lower Manhattan.
Tribute in Light is a commemorative public art installation presented from dusk to dawn on the night of September 11. It has become an iconic symbol that celebrates the unbreakable spirit of New York while honoring those killed.
The 20th anniversary of the September 11 attacks brings an extension of Tribute in Light, as the 9/11 Memorial & Museum partners with NYC & Company and buildings throughout the city to light up their facades and rooftops in sky blue... a simple yet unique gesture of collective remembrance that will illuminate the city on the evening of September 11.
---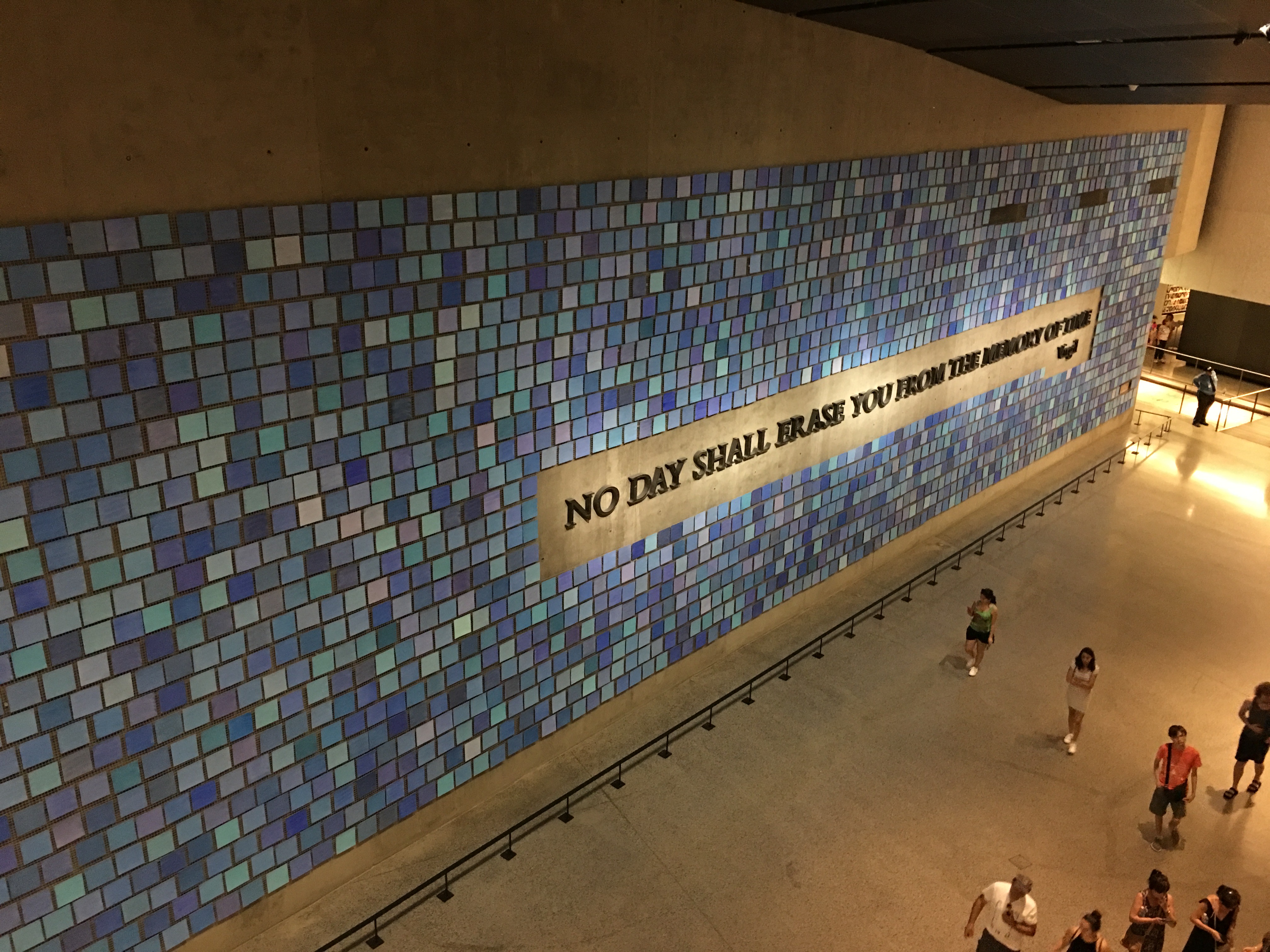 ABOUT THE 9/11 MEMORIAL & MUSEUM
The National September 11 Memorial & Museum is a nonprofit organization that oversees operations for the 9/11 Memorial and 9/11 Memorial Museum. Located on eight of the sixteen acres of the World Trade Center site, the Memorial and Museum commemorate the 2,977 people killed on 9/11 and honor the spirit and resilience of New York City. The Memorial Plaza consists of two reflecting pools formed in the footprints of the original Twin Towers surrounded by swamp white oak trees. The Museum also explores the global impact of 9/11 and its continuing significance through education programs, public programs, live talks and film features that cover contemporary topics designed for diverse audiences.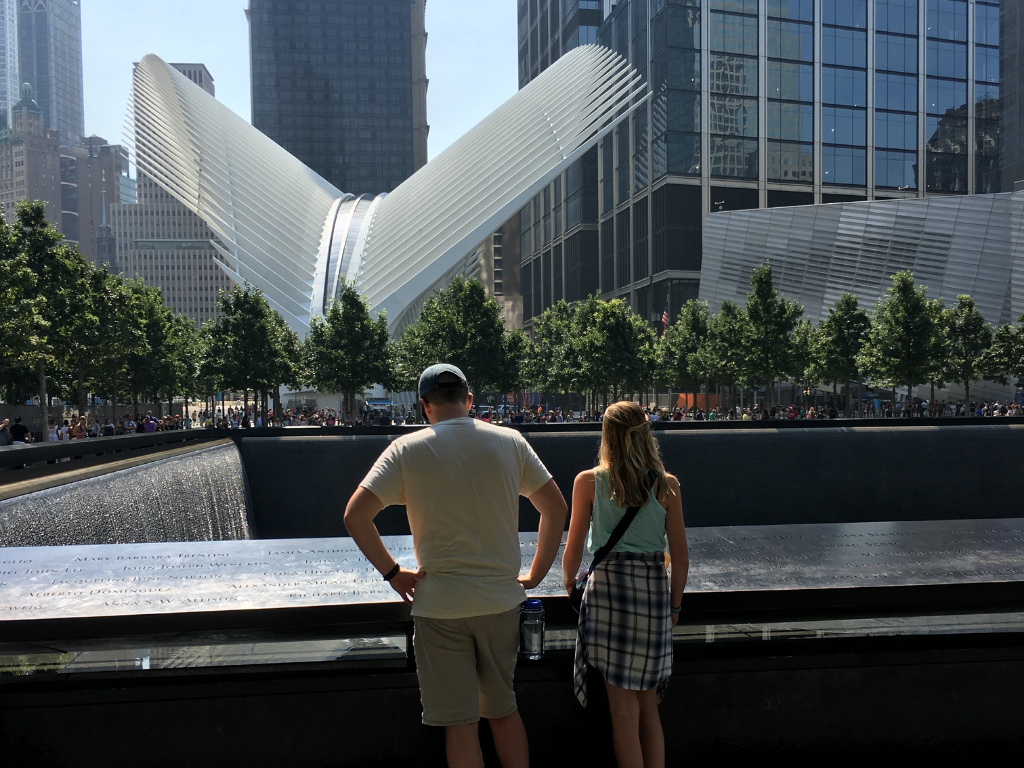 BOOK A VIRTUAL TOUR OF THE MUSEUM USING ZOOM
Tours are live, interactive, and led by Museum staff using Zoom.
All tours are in Eastern Time and times and dates vary. Visit https://visit.911memorial.org/ to sign up.
This 45-minute live tour explores the design and history of the outdoor Memorial plaza, highlighting the stories of those affected by the attacks.
Recommended for teenagers and adults.
Tour is $15 per connection, regardless of the number of participants.
---
CREATE STARS OF HOPE
Not everyone will be able to come together in person to celebrate the rescue and recovery workers who persevered to recover the victims, clear Ground Zero, and enable the city to rebuild and renew, but you can still take a moment to celebrate these brave individuals.
Each year, at the museum's Community Day, together with the New York Says Thank You Foundation, Stars of HOPE are created — expressions of compassion and connection through creativity. You are invited to create your own physical or virtual star to share in your home or online via social media.
Print out the Stars of HOPE paper template.
Create your Star of HOPE using markers, crayons, pastels, chalks, and fun glittery stuff.
If you don't have a printer, you can still create a Star of Hope. Save the PDF below to your phone or desktop to "mark up," or use a program like Paint or Photoshop. Or just draw your own!
Post pictures of your Stars of HOPE on social media. Tag the museum on Instagram or Facebook @911Memorial or Twitter @Sept11Memorial.
Use the tag #StarsofHope on Twitter and Instagram.
---
FREE AT-HOME ACTIVITIES FOR KIDS
Children can learn about September 11 and honor those who lost their lives or celebrate the rescue workers. Find more at-home activities for kids to participate in HERE.
Discover tips on how to talk to your children about 9/11 in this helpful article.
---
LINKS TO LEARN MORE
Learn more about the museum at
https://www.911memorial.org/visit/memorial
Learn more about the Tribute of Light at