Two of the fastest BMX racers in Colorado live right here in Littleton. Meet Charlie (8) and Daisy (6) Noyola, who are fresh off their wins at the Colorado State Championship BMX in Grand Junction last weekend. They joined racers from all over the state of Colorado to determine who was the best of the best. I had a chance to ask them a few questions about their wins and BMX racing, and I learned a lot about the sport and these amazing local kids.
---
When did you start riding BMX bikes?
Daisy & Charlie: in 2020, it was a sport we could do during the pandemic because we were not near other people. Our Dad took us to a lot of bike parks.
Have you always liked riding bikes?
Daisy: Yes, I have liked riding since I was 1.5 on my Strider.
Charlie: Yes, especially on my Strider when I first learned. I went to the Strider World Cup in Salt lake City, Utah, and finished in the top 10 when I was 4.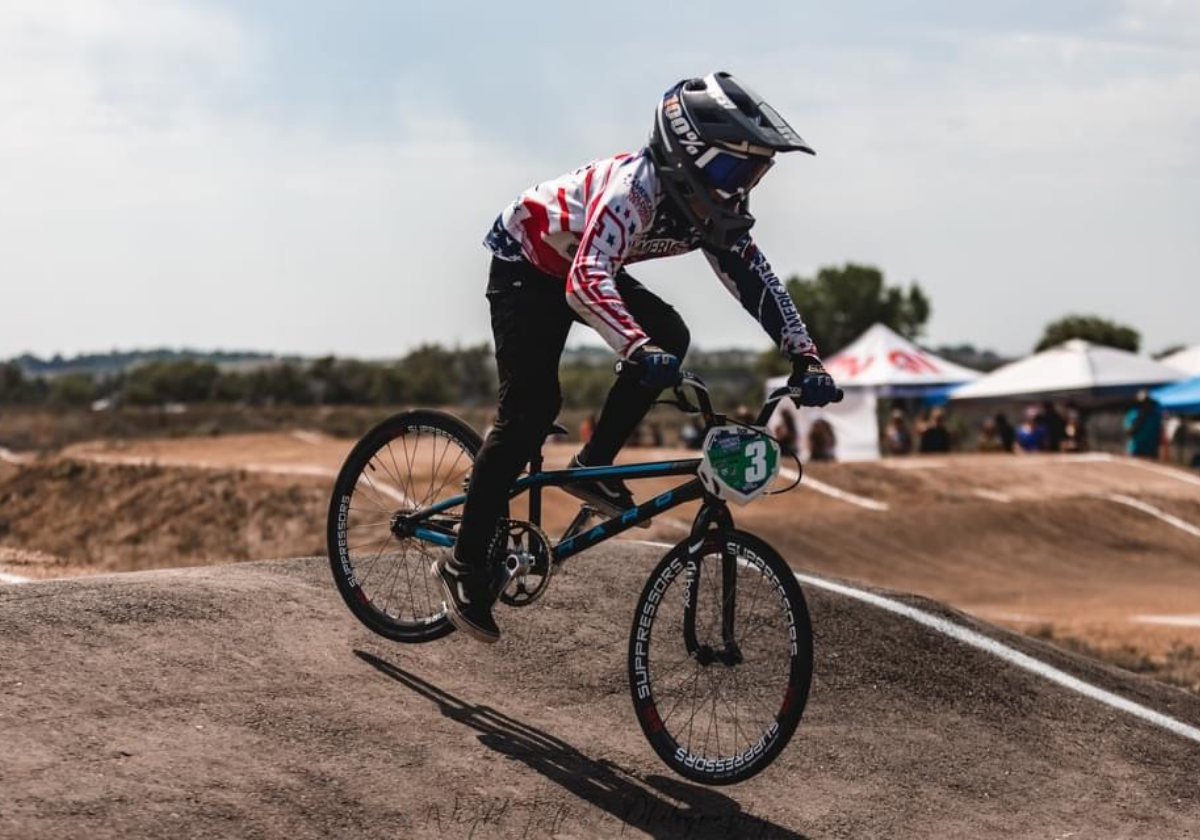 How often do you practice?
D: A lot!
C: I practice whenever I can. When my Dad is home, we do my sprints.
What category do you race in?
D: In Grand Junction I became a 6 Expert.
C: I race the 8 Intermediate Category. I just need 1 more win to be an Expert!
Do you have a favorite track?
D: I love the track at Dacono.
C: My two favorites are Dacono and Grand Junction. We have two local tracks... County Line BMX and Mile HIgh BMX. We practice there all the time. County Line is our home track.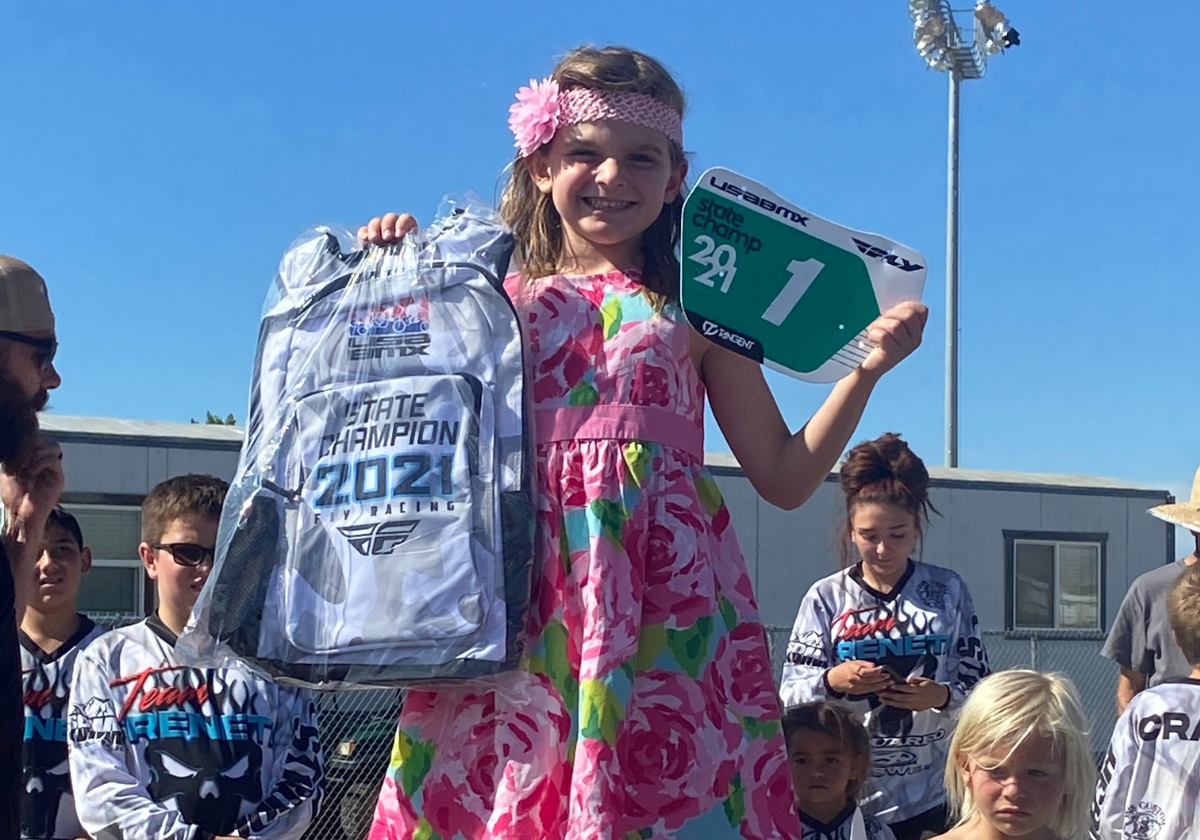 Tell me about the State Finals in Grand Junction last weekend!
D: At the State Final, I won the 6 Intermediate race and became an Expert. I had to win 10 races to become Expert. Between races in our tent, we get to play with our friends. I received a big plaque for finishing 1st. I also received my State #1 Plate.
C: In the State Final, I passed my friend in the rhythm section with barely any room to get around. I liked seeing my friends from all the Colorado tracks at the State Final. I received my State #1 Plate that day. We also got a nice backpack with the #1 plates.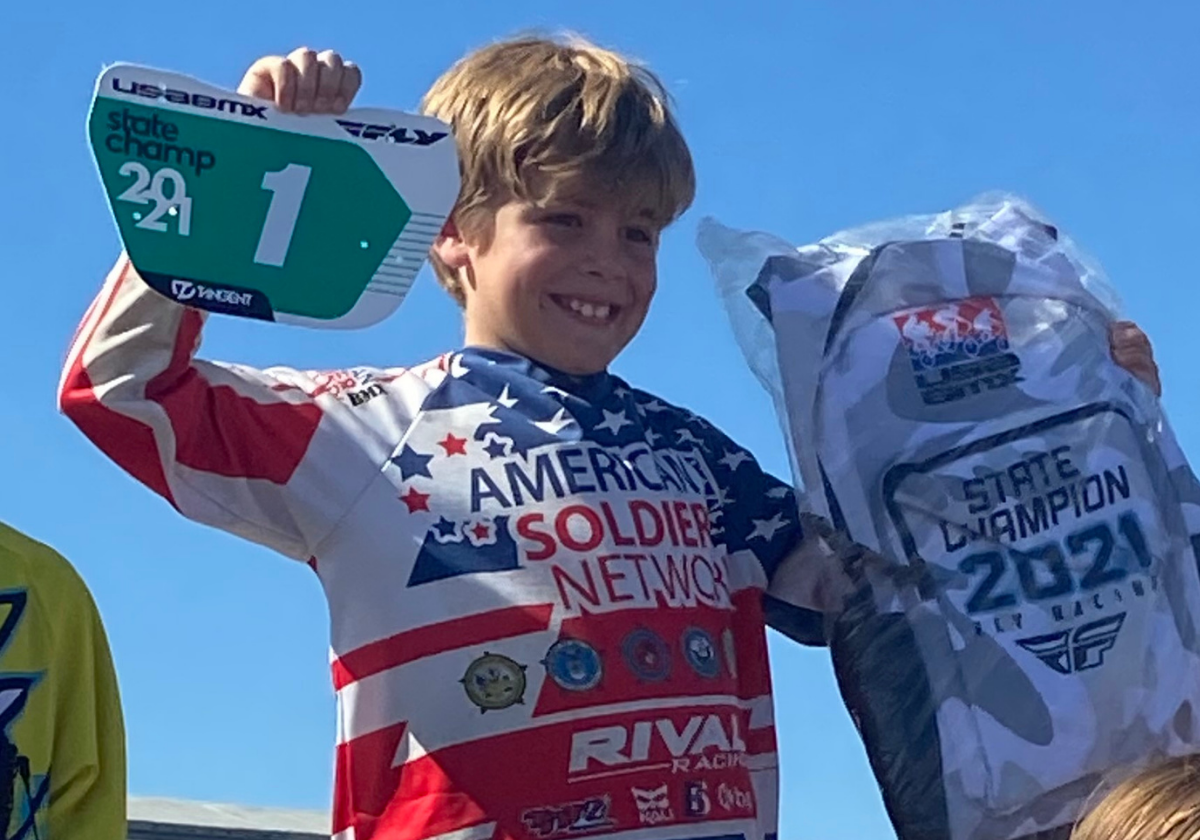 What races did you win at State Finals?
D: I won the Heat Race Moto and the Main Race.
C: I won the Heat Race and then came in second in the Main. I slipped a pedal in the Main race. I still earned the State #1 plate though, based on total points.
What is it like being the fastest BMX racers in Colorado?
D: It feels exciting because I can beat mostly everyone.
C: Being the fastest in the State allows me to ride with older kids and test and improve my speed to be faster than the kids in my class.
Do your friends race, too?
C&D: We have made many new friends at the races from all around the state.
What do you like to do besides riding?
D: I play Barbies, play with my brother, ride my scooter, and play tennis.
C: My hobbies are playing soccer at lunch at school, and going to the skate park with my trick scooter. I like drawing and painting, rollerblading, tennis, and I also enjoy math.
What is your favorite food?
D: Mac and Cheese, eggs, toast, pickles, and zucchini noodles.
C: Pizza, pancakes, and a cheeseburger from In and Out.
What is your favorite book?
D: Barbie Books and The Little Blue Truck
C: WaySide School, joke books
Do you think you will still race when you get older?
D: Yes I will. There are racers older than my Dad!
C: Yes, probably until I am 51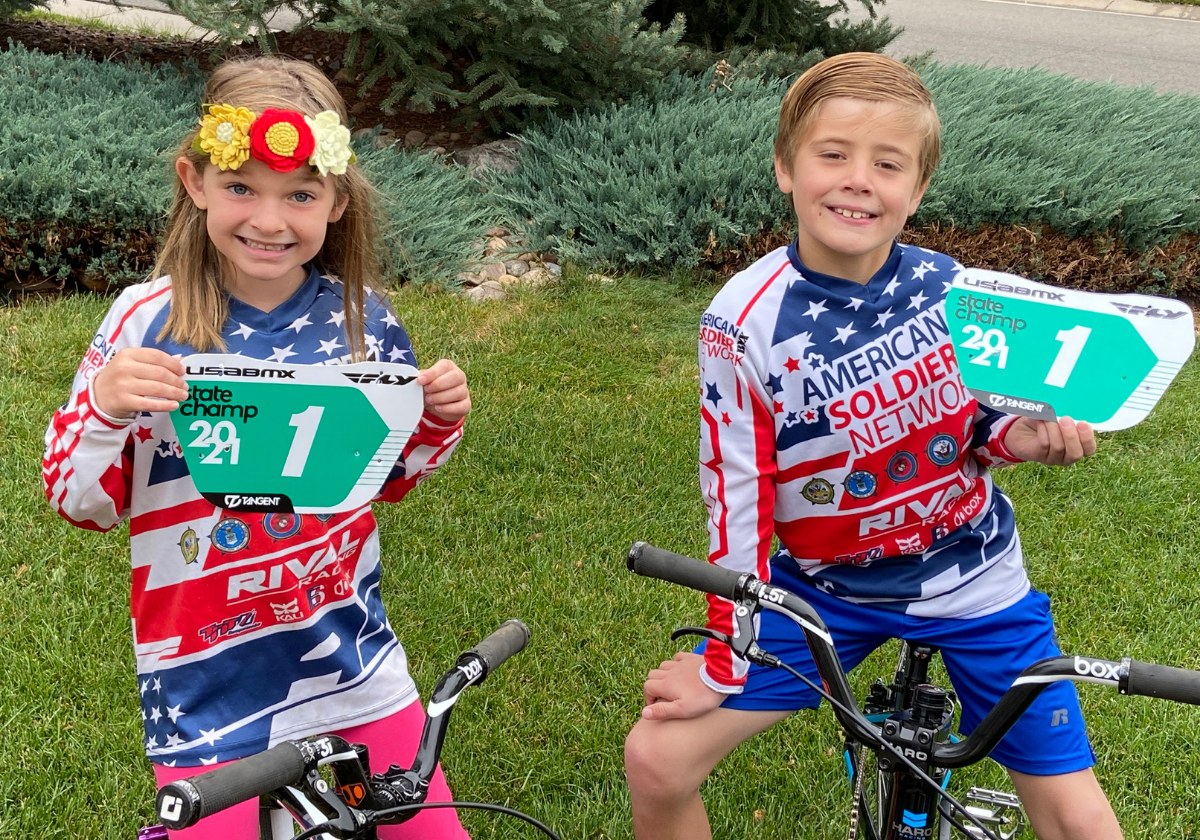 What advice would you give other kids who want to race BMX bikes?
D&C: Always wear a helmet, and shoes that won't get caught in the chain.
D: Wear gloves and practice a lot before you start racing.
C: You can use any bike, just give it a try. Take it easy the first few laps until you get used to the track. Wear protective gear because when you fall, it will hurt.
What advice does Mom and Dad have for parents?
Definitely invest in protective gear. Most of all, keep it light and enjoy the experience. The life lessons of winning and losing occur. Be prepared to explain that to your children and help them deal with the unfamiliar emotions that arise. Also, our local tracks are wonderfully supportive. They have bikes to borrow and clinics and camps to learn how to ride. Both boys and girls participate in this sport. This is a sport for life, as there is no age limit and you can start BMX racing at any age.
---
Want to give it go? Check out BMX racing at your local track!
Photos in this article were provided by Charlie and Daisy's mom, Alicia.