We understand how expensive October events can be for a family. Throw in the cost of costumes, and you can spend a small fortune to provide Halloween fun for your kids.
That's why we created a list of low cost and FREE trick or treating events for kids of all ages. Have fun on a budget.... trust us, your kids will be having too much fun to know that you didn't spend big bucks to attend.
---
🎃 OCTOBER 23RD
10am, 11:45am, 1:15pm | Broncos Trick or Treat
Empower Field at Mile High Stadium
Tickets required in advance, $5 per person
---
🎃 OCTOBER 27TH
6pm to 8pm | Green Mountain HS Trick or Treat Street
13175 W. Green Mountain Dr. Lakewood CO 80228
No tickets required, FREE
---
🎃 OCTOBER 28TH
4pm to 6pm | Chatfield HS Trunk or Treat Street
7227 S Simms Street, Littleton, CO 80127
No tickets required, Nonperishable food item donation
5pm to 8pm | BOOnion Station Trick or Treat Parade
Union Station, Denver
No tickets required, FREE
---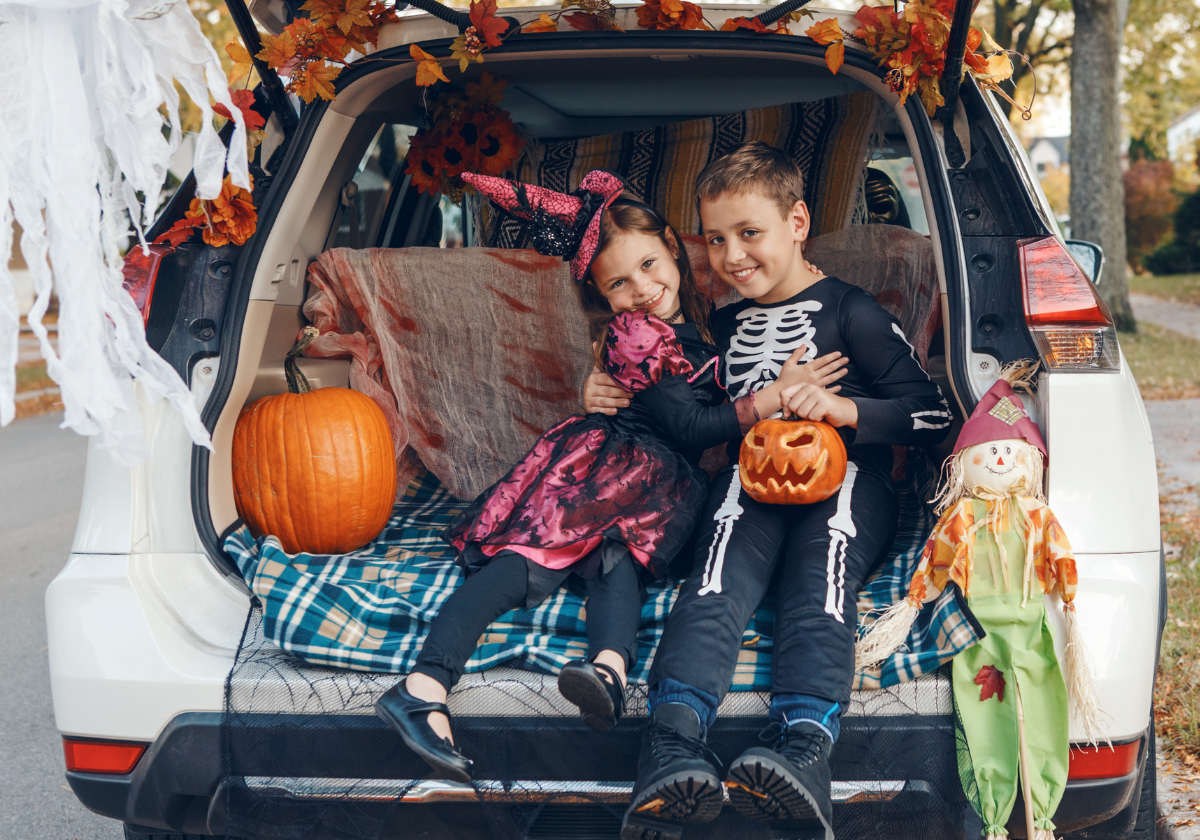 ---
🎃 OCTOBER 29TH
5pm to 7pm | BOO-Rific Bash and Splash
The Ridge Recreation Center
6613 S Ward Street, Littleton, CO 80128
Tickets required at the door, $5 per child
---
🎃 OCTOBER 30TH
11am to 3pm | Saddlebags and Sweets
Rocky Mountain Harley Davidson
2885 W Countyline Road, Littleton, CO 80129
No tickets required, FREE
2pm to 4pm | Sterling Ranch Trunk or Treat
8155 Piney River Ave, Littleton, CO 80125
No tickets required, FREE
2:30pm to 8:30pm | Flick or Treat
Heritage Lakewood
801 S Yarrow Street, Lakewood, CO 80226
See schedule for specific events, including adaptive and inclusive trick or treating
Reservations required, FREE
---
🎃 OCTOBER 31ST
Foothills Calvary Fun Fest and Trunk or Treat
12344 West Alameda Parkway, Lakewood, CO, 80228
No tickets required, FREE
12pm to 5pm | Forney Museum Trunk or Treat
4303 Brighton Blvd, Denver, CO 80216
No tickets required, FREE
---
You don't have to spend a lot of money to have a great time with your family this Halloween. The trick is to find events that won't break the bank... and the treat is the fun you will have together!