Acclaimed cinema-eatery Alamo Drafthouse Cinema, recently welcomed back guests to their reopened and newly upgraded theater, Alamo Drafthouse Littleton. After closing due to the COVID-19 pandemic, Alamo Drafthouse Littleton made use of the downtime to upgrade their theater for an even better cinema experience. The theater now features 689 luxury recliner seats across their seven auditoriums, all equipped with a state-of-the-art ordering system. With the press of a button, servers will quickly attend to guests for Alamo Drafthouse's fastest and most convenient service ever.
All this compliments Alamo Drafthouse's legendary commitment to elevating the theater experience,with 35mm film, 4K digital, and 3D projection capabilities.
Alamo Drafthouse Littleton is the final Alamo Drafthouse cinema to reopen in the Denver area, following in the footsteps of their Sloan Lake and Westminster locations. Tickets are on sale now at drafthouse.com.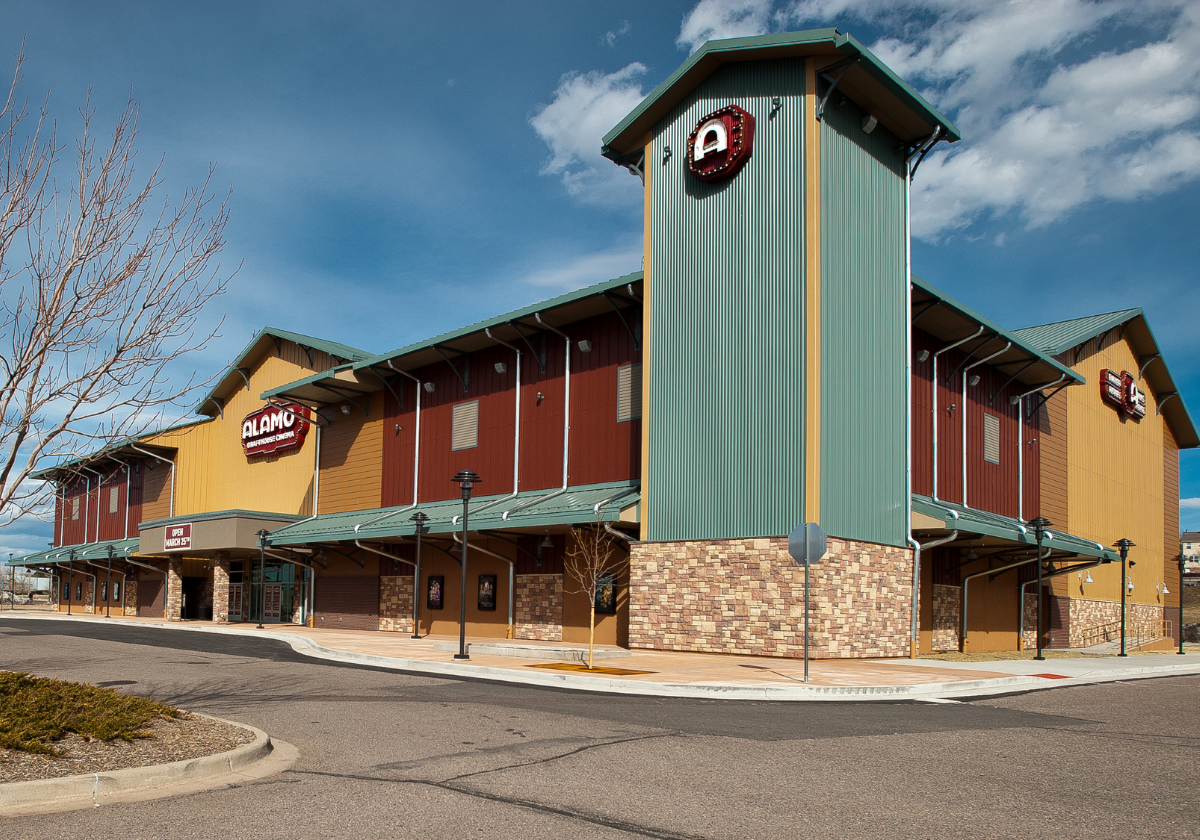 Why We Love Alamo Drafthouse Cinemas
Food while we watch? Yes, please! Alamo offers a delicious, extensive, made-from-scratch food and beverage menu. Plus, their popcorn is the best around.
Alamo Drafthouse Cinemas offer the perfect combination of first-run films and blasts from the past.
Patrons are encouraged to arrive early to enjoy the pre-show entertainment. Instead of a barrage of advertising, Alamo Drafthouse shows a curated collection of rare and humorous clips themed to each feature.
Moviegoers love Alamo Drafthouse's famous Signature Programming (returning in January!):

Movie Party screenings celebrate film favorites with fun, interactive props, themed drinks, and more!
Brunch Screenings feature a special menu that pairs perfectly with everyone's favorite late morning weekend ritual.
Terror Tuesday and Weird Wednesday bring an eclectic mix of horror and strange discoveries from the genre fringes.

Alamo Drafthouse's movie subscription program, Season Pass, is available at all three locations. Subscribers enjoy unlimited movie tickets, one per day, for only $19.99 per month.
"Reopening Alamo Drafthouse Littleton is really exciting for our Denver theaters, but it's also a big deal for our whole team," said Alamo Drafthouse founder and Executive Chairman Tim League. "It represents a lot of sweat, blood, and tears we've put in over the past two years. All of our Colorado theaters are open again, and that lets us get back to doing what we do best, what we love doing, which is providing a spectacular cinema experience for our guests."
Alamo Drafthouse Littleton opens amidst an incredible resurgence in the cinema industry that's seen SHANG-CHI: THE LEGEND OF THE TEN RINGS, VENOM: LET THERE BE CARNAGE,and GHOSTBUSTERS: AFTERLIFE open to massive box office success, and just in time for a string of major Hollywood releases this holiday season like SPIDER-MAN: NO WAY HOME,THE MATRIX RESURRECTIONS, and SING 2.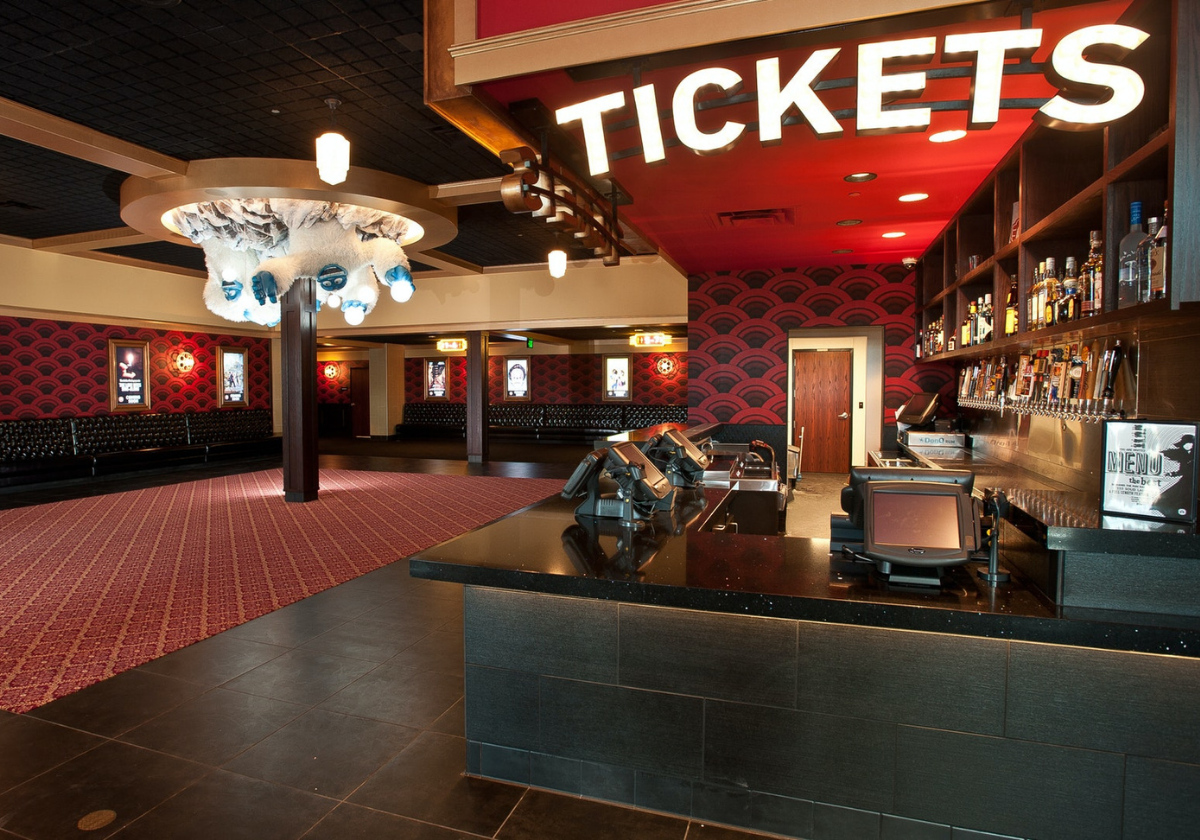 Enter to Win:
Macaroni KID Lakewood-Littleton is thrilled to give away a Family Four Pack of Tickets to Alamo Drafthouse Littleton, where you and your family will get to experience the newly updated theater!

RULES: This contest will run from Saturday, January 1, 2022 through Saturday, January 8, 2022. One winner will be selected from all eligible entries on Sunday, January 9, 2022. Winner will be notified by email and will have 24 hours to claim the prize. If the prize is not claimed within 24 hours, an alternate winner will be chosen. You MUST be a subscriber to Macaroni Kid and 18 or older to enter. If you are not a subscriber and enter the contest, you will be automatically subscribed. See Official Rules.
---
About Alamo Drafthouse Cinema
Founded in 1997, Alamo Drafthouse has been heralded for unique programming events, great food and drinks, and high exhibition standards, earning accolades including "Best Theater Ever"by Time Magazine and "The Coolest Theater in the World" by Wired. A September 2018 Market Force Information survey of nearly 13,000 moviegoers across the country gave Alamo Drafthouse the #1 ranking for Favorite Movie Theater, Best Service, and all food and beverage-related categories. Alamo Drafthouse provides a unique combination of theater and restaurant, showing first-run movies, independent films, and special events with an extensive menu made from scratch. Guests order all food and drinks from servers who quietly attend to them throughout the movie from inside the theater. Additionally, Alamo Drafthouse protects the theatrical experience with a zero tolerance policy for people who disrupt the film with talking or texting.
WEBSITE | FACEBOOK | INSTAGRAM | TWITTER
---
Aspen Grove Shopping Center
Aspen Grove Shopping Center is Colorado's premiere fresh air shopping destination and home to over 40 of Colorado's finest stores and restaurants, including Apple, Tattered Cover, Talbot's,Ted's Montana Grill, Williams-Sonoma and more! Located at Santa Fe and Mineral in Littleton, Aspen Grove offers convenient storefront parking, mountain views and an atmosphere every bit as inviting as the stores we showcase. We invite you to quickly grab what you need or stay and stroll – and we are dog-friendly too! The only thing missing at Aspen Grove is you. Aspen Grove is owned and managed by Gerrity Group.