GAYLORD ROCKIES RESORT
November 19, 2021 – January 2, 2022
6700 North Rockies Boulevard | Aurora, CO
So. Much. Christmas.
And I loved every minute of it.
Ask me how many times I raved about how "Christmas-y" it felt at Gaylord Rockies during my family's recent holiday staycation. Every inch of Gaylord Rockies was bursting with Christmas.... Christmas lights, Christmas decor, Christmas activities... it was a true Christmas wonderland. They even had snow when Colorado has been without it all winter. Walking into Gaylord Rockies is literally like escaping to a whole different world for a few days. I didn't even realize how much I needed that break from the hustle and bustle of the holiday prep at home.
Whether you go for the day or overnight, in the winter, summer, or anytime in between, you can't go wrong with Colorado's premier staycation destination.
🎄 MY FAVORITE THINGS
Gaylord Rockies is simply magical. Not only is it bursting with Christmas cheer, the staff goes above and beyond to make everyone feel welcomed and happy. It truly is a special place, and has become one of my favorite places to go as a family.
Stay overnight or go for the day. We have done both, and have loved our time at Gaylord Rockies either way.
New this year at Gaylord Rockies -- to go meals! There are several restaurants that you can choose from onsite (you can even eat right there at the pools!), but a new option that we loved was the to go buffet. It has everything from cheeseburgers to smoked brisket, and it was all delicious. quick, and EASY.
Swimming outdoors in the middle of winter just has a certain appeal to it. Swimming in the outdoor, but heated, pools and lazy river at Gaylord Rockies had me a little nervous at first, but the fact that I could not pull my family away for hours let me know I had nothing to fear! Be sure to allow for a good chunk of swimming time when you visit.
There is something at Gaylord Rockies for every budget. From free activities like LIGHT! and Glacier Point Snow Park, to S'mores by the Campfire ($5.99), to ticketed events like Mission: Save Christmas featuring Elf™, you will find that you are able to entertain your family no matter what your budget looks like.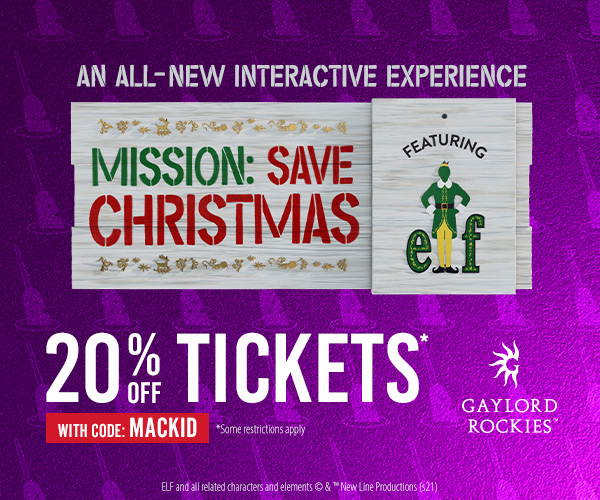 🎄 MOM TIPS
Dress in layers! There are indoor activities AND outdoor activities, and it can be pretty chilly outside. You will definitely need jackets, gloves, hats, and maybe even snowpants when you head outside.
The lights are gorgeous outside, but they are also pretty stunning from inside! Take a few minutes to view them from the second story or higher. You won't regret it.
Go between meals. There are plenty of dining options at Gaylord, but eating before you arrive will help save your funds for the activities.
Bring a stroller or wagon for your little ones. As I mentioned, Gaylord is HUGE, and depending on the activities you choose, you may have to walk a bit.
Book online and plan your day before you go! Some activities will sell out, and having a plan will help your time at the Gaylord go more smoothly AND be more enjoyable for everyone. Plus, you can take advantage of the package discounts that are offered.
FYI: There is a fee for parking at the resort.
---
🎄 WRAP UP WINTER BREAK AT GAYLORD 🎄
Most of the Christmas fun closes for the season on January 2nd, but there is still time to wrap up winter break with a bang at Gaylord Rockies! Make a day of it... your kids will be exhausted and happy, and your memory jar will be full.
---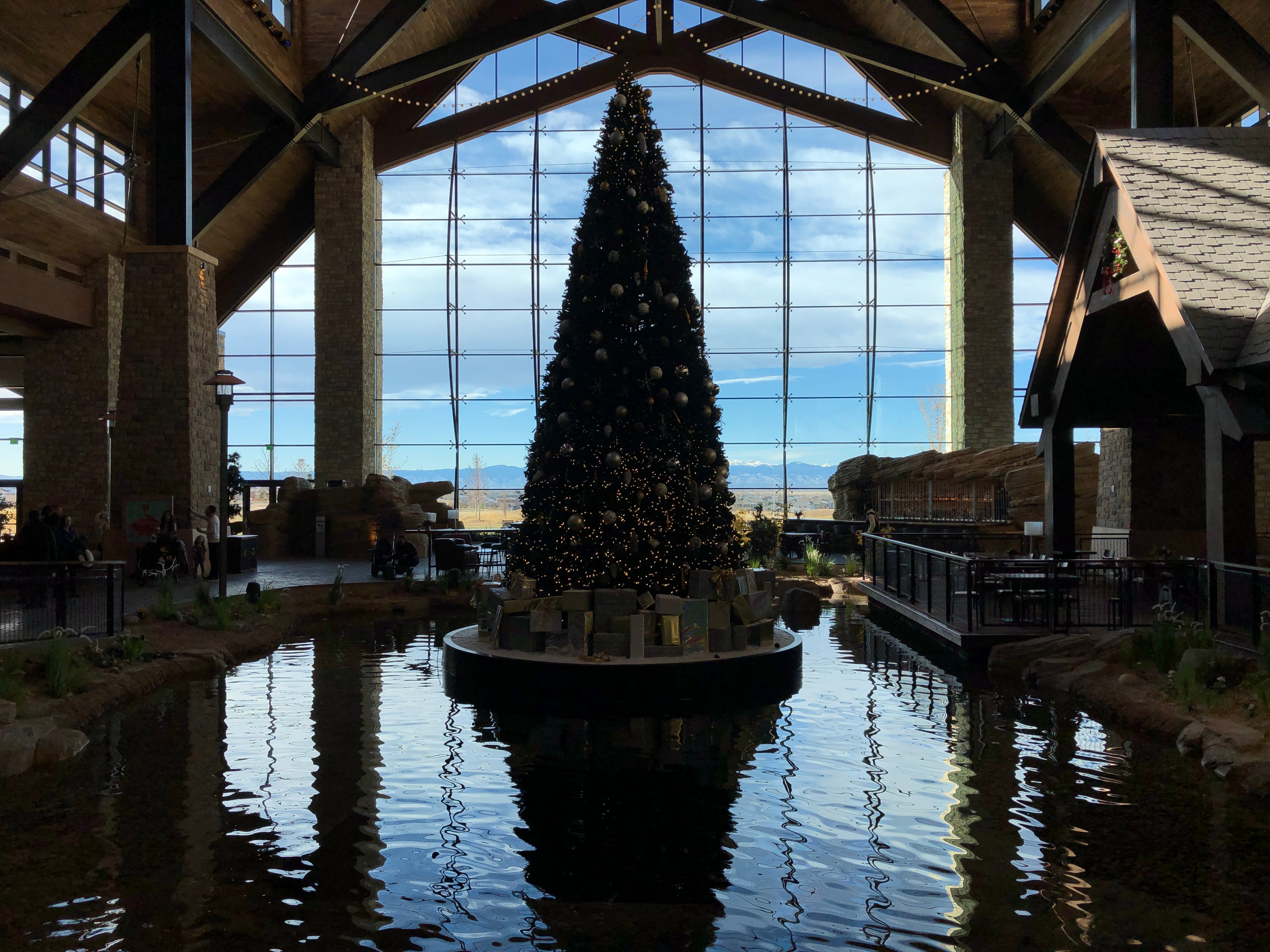 Gaylord Rockies
WEBSITE | FACEBOOK | TWITTER | INSTAGRAM
---
Disclaimer: My family received a complimentary stay at Gaylord Rockies Resort. All opinions are my own and that of my family!