Get closer to dinosaurs than ever before in JURASSIC WORLD: THE EXHIBITION! The exhibition immerses audiences of all ages in interactive scenes inspired by the beloved film. Now, the park that was only a promise comes to life... right before your eyes.
Discover the science of Jurassic World
Meet the most adorable baby dinos
Getup-close and personal with velociraptors
Come face to face with life-size dinosaurs
JURASSIC WORLD: THE EXHIBITION is an immersive 20,000-square-foot experience based on one of the biggest blockbusters in cinema history. Visitors will walk through the world-famous "Jurassic World" gates, encounter life-sized dinosaurs, and explore richly themed environments. Guests will have an up-close look at a Velociraptor, stand in awe under a towering Brachiosaurus, and encounter the most fearsome of them all, the mighty Tyrannosaurus rex. Guests will be able to imagine what it would have been like to roam among these breathtaking creatures and even interact with new baby dinosaurs, including "Bumpy" from the popular animated series Jurassic World: Camp Cretaceous. (Jurassic World: Camp Cretaceous is produced by Universal, DreamWorks Animation and Amblin Entertainment, and is currently streaming on Netflix.)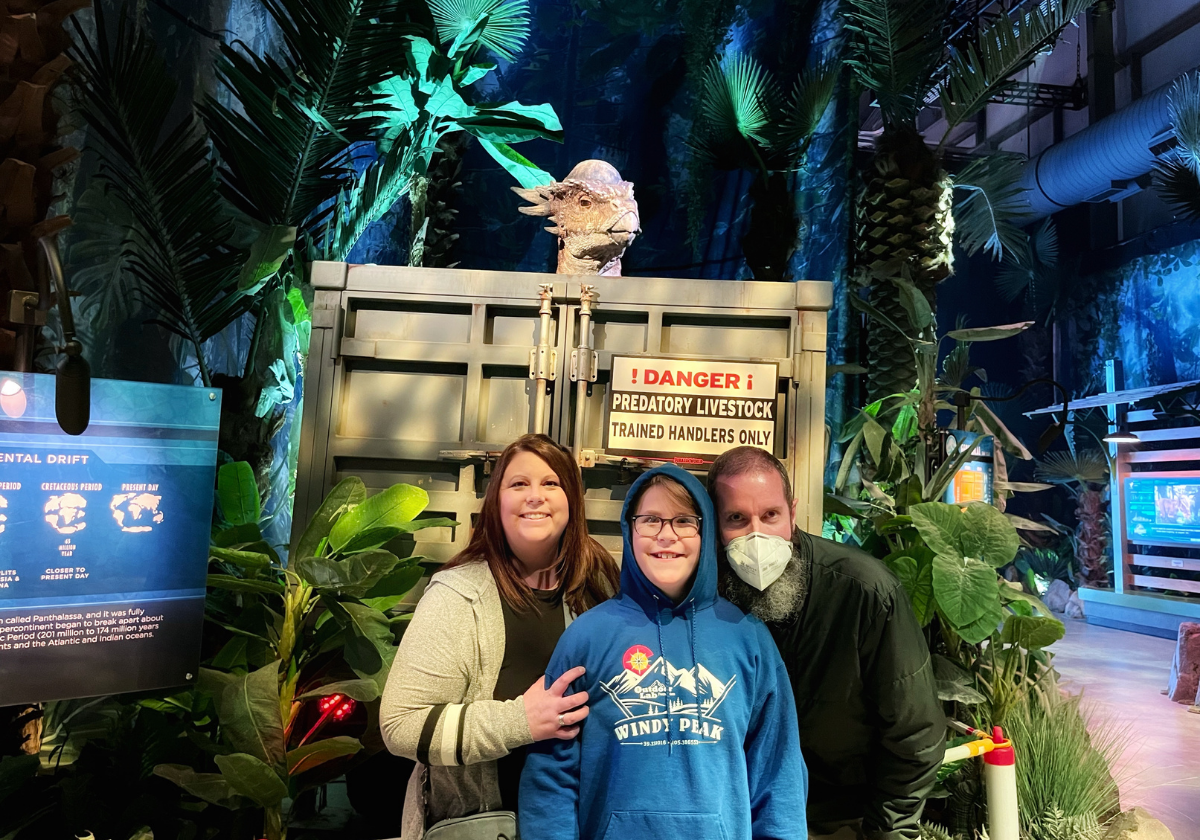 We had a chance to check out JURASSIC WORLD: THE EXHIBITION, and to say that I was impressed was a bit of an understatement. If your family enjoys the Jurassic Park movies, you will love JURASSIC WORLD: THE EXHIBITION. If you are like my kids when they were little... OBSESSED with dinosaurs... JURASSIC WORLD: THE EXHIBITION is a definite must-see. Honestly, even if dinosaurs don't float your boat, you will enjoy JURASSIC WORLD: THE EXHIBITION. It's magical.
---
FIVE REASONS WE LOVED JURASSIC WORLD: THE EXHIBITION
Everything is so realistic.
From the "sets" to the story line to the characters to the dinosaurs themselves, it was easy to feel as if you were actually inside of JURASSIC WORLD.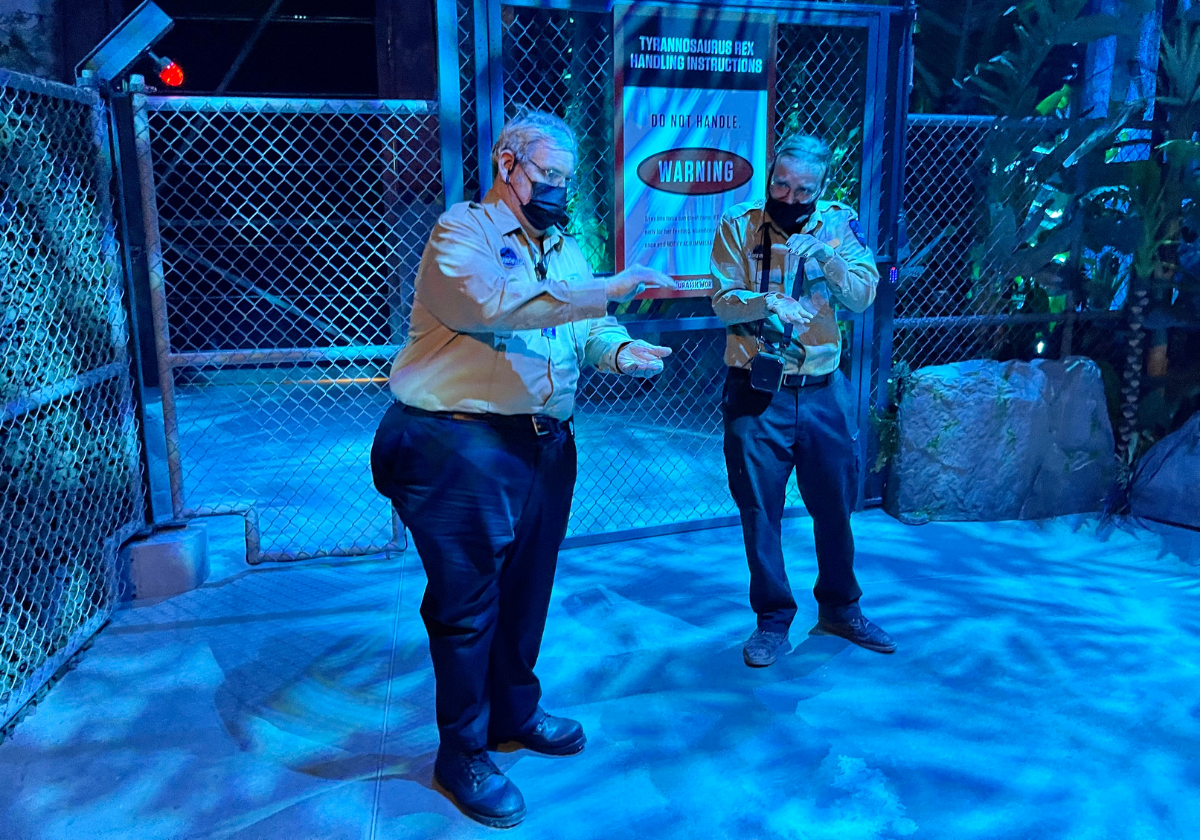 JURASSIC WORLD: THE EXHIBITION is like a ride, a guided tour through different parts of the "park".
Employees are in character, playing park rangers, scientists, dino wranglers, and even security... and quite honestly, it was easy to forget that it was all an act.
Selfie stations are located throughout JURASSIC WORLD: THE EXHIBITION.
Use your QR code card to launch the camera, and JURASSIC WORLD: THE EXHIBITION will grab a photo that will be uploaded onto your own mini photo site. You can download as many as you would like for free.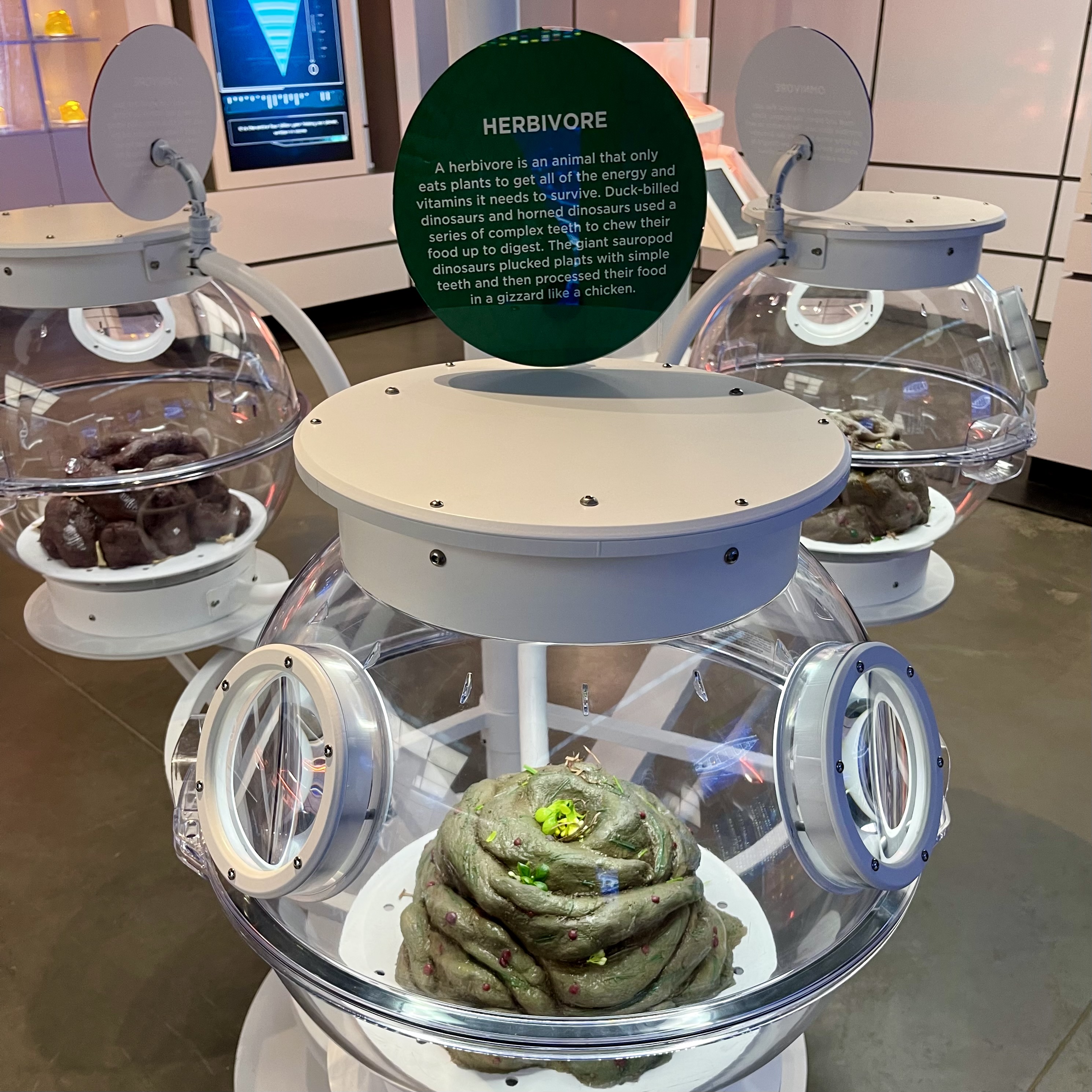 Whether you go to look or learn, you will have an amazing time.
There were quite a few "knowledge boards", as I called them, that offered a ton of information about specific dinosaurs, features of the park, and even what a carnivore vs herbivore's poop looks like. You have the option to go in depth, or just enjoy the feast for your eyes. Either way, you are going to have a blast.
JURASSIC WORLD: THE EXHIBITION is just like the movies!
We prepared our 11 year old for the event by watching Jurassic Park as a family before we went. He loved seeing things from the movie brought to life, and I have to admit, I thought it was pretty cool myself.
---
JURASSIC WORLD: THE EXHIBITION
FACEBOOK | TWITTER | INSTAGRAM
#JWEXHIBITION