My family was ready for our annual "Summer of More" kickoff at the 85-acre Gaylord Rockies Resort. We wrapped up the school year, got our bags packed, and planned out our overnight.
Then is stormed. And it poured. As it does sometimes here in Colorado. Really, Mother Nature, you gotta be kidding me!
---
The author received an overnight stay at Gaylord Rockies to facilitate the writing of this article. All thoughts and opinions expressed are their own.
---
But guess what? I shouldn't have worried, because you can still have a blast at Gaylord Rockies Resort, even when it's pouring. Weather doesn't scare them at all. In fact, they are more than prepared for when the weather throws their guests for a loop.
Here's why you shouldn't worry about unpredictable weather when planning your own Summer of More at Gaylord Rockies Resort.
---
You never have to leave.
Not even once. No need to fret over ploppy raindrops... you never even have to feel them, because Gaylord Rockies Resort has everything you need onsite to experience the perfect getaway. Choose from multiple restaurants and a plethora of entertainment options to keep your family happy. There's even a convenience store onsite for those last minute needs.
---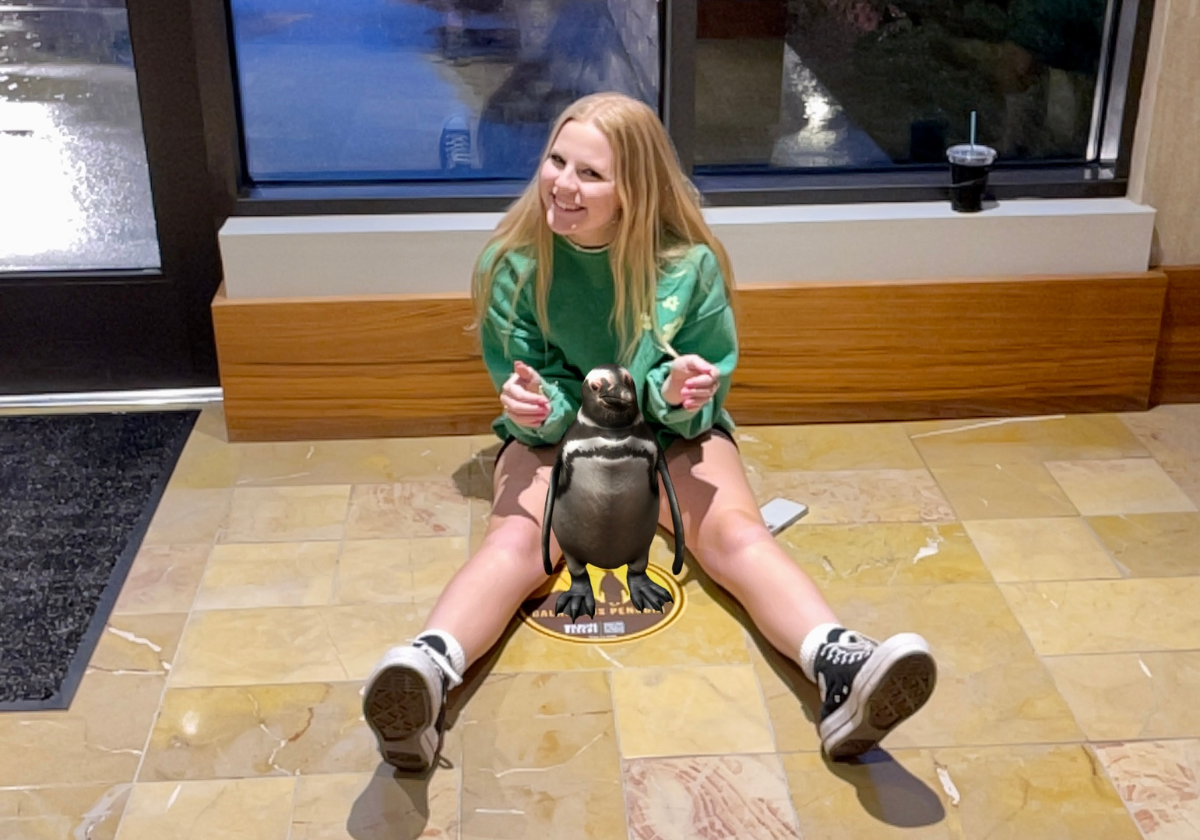 There is so much to do, and no reservations (for most activities) are needed!
Fill your staycation with free fun around the resort, rain or shine! Gaylord Rockies Resort has got you covered with awesome activities that you can do on the fly. Enjoy the following complimentary activities as a registered guest:
Arapahoe Springs Resort Pool
Animal Encounters
Wildlife Rescue – Augmented Reality by bubly™
Dive-In Family Movies
Buccaneer Bash Pool Party
Rise & Shine with the Adventure Kids
Arcade
Mini Golf
Disc Golf
Basketball
Corn Hole
Giant Checkers
---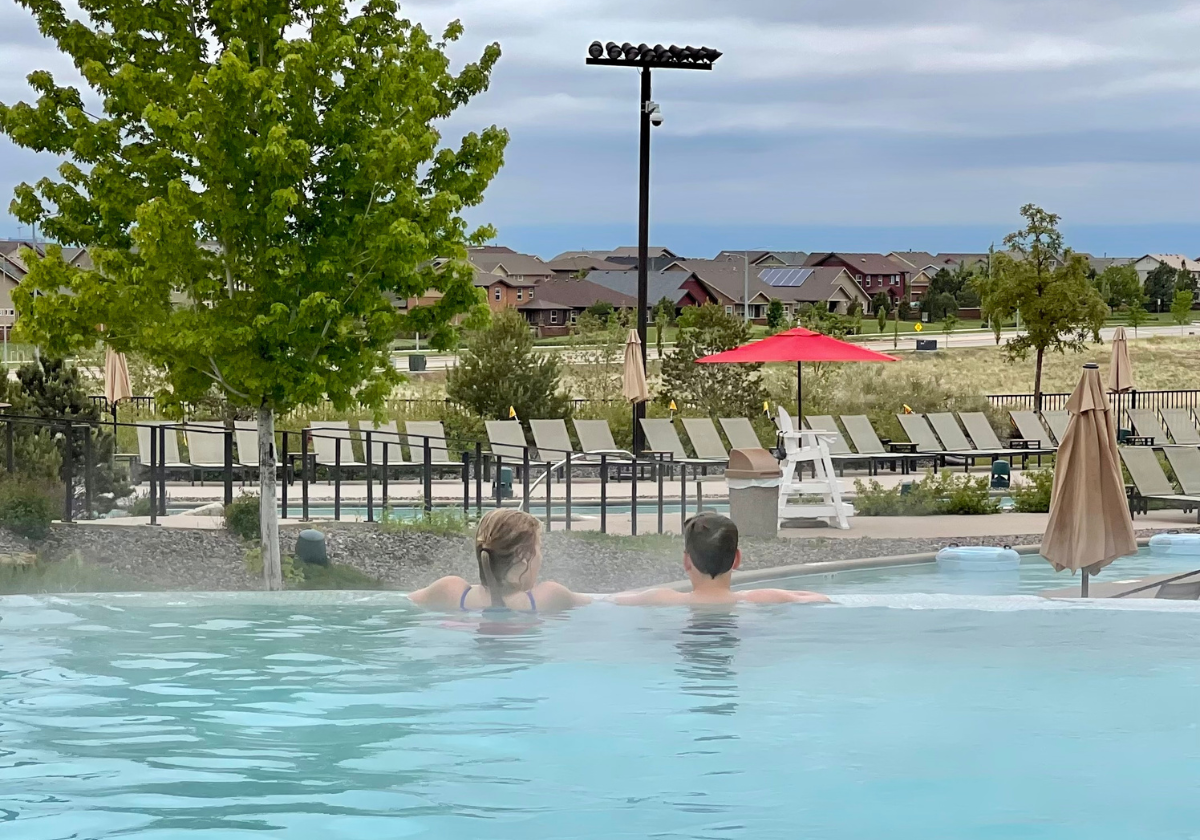 The outdoor pools are heated. And the decks are, too!
Gaylord Rockies Resort offers SO MANY outdoor pool options... and all of them are heated. My family jumped right in the pool when it was only 55 degrees outside, and had a grand old time.
---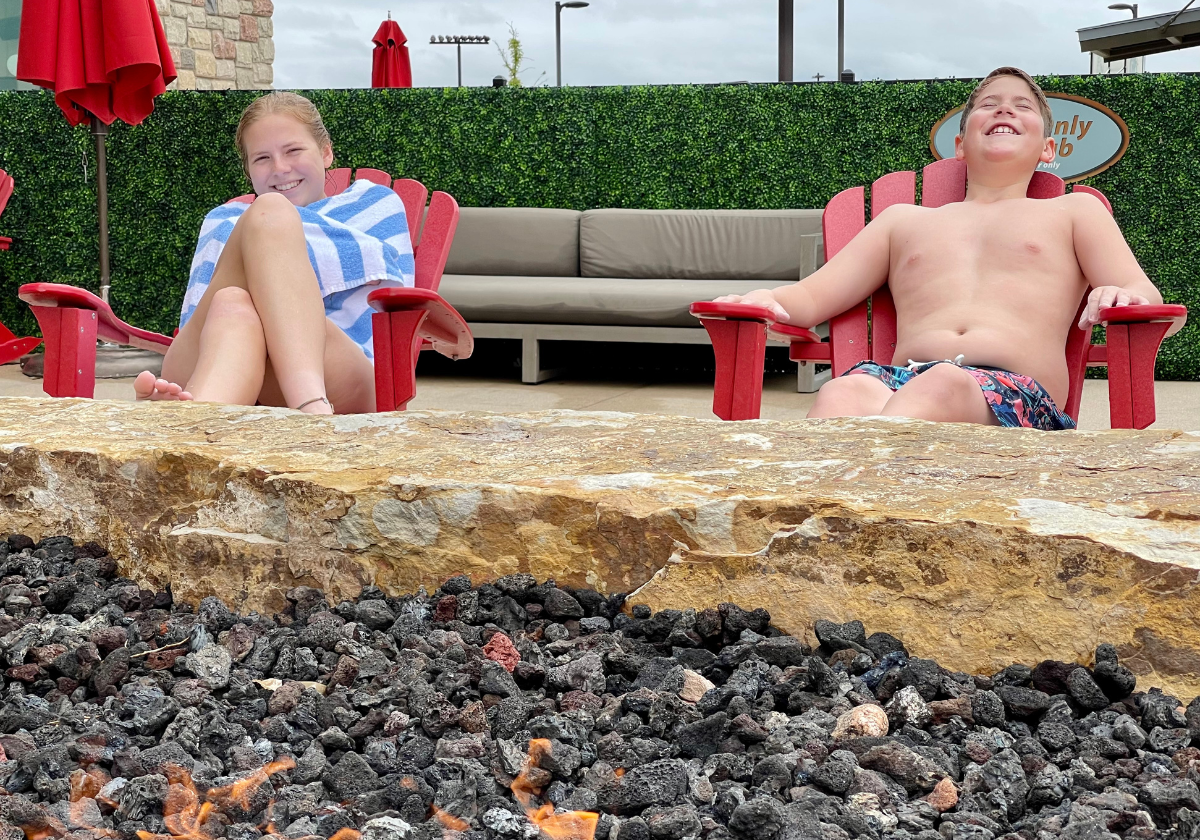 Sit by the fire, or lounge in the hot tub.
One of my favorite things to do on a cold day is to lounge around in a hot tub. And when I was finished, I lounged by the fire. There was a lot of lounging on my part, and that's how it should be!
---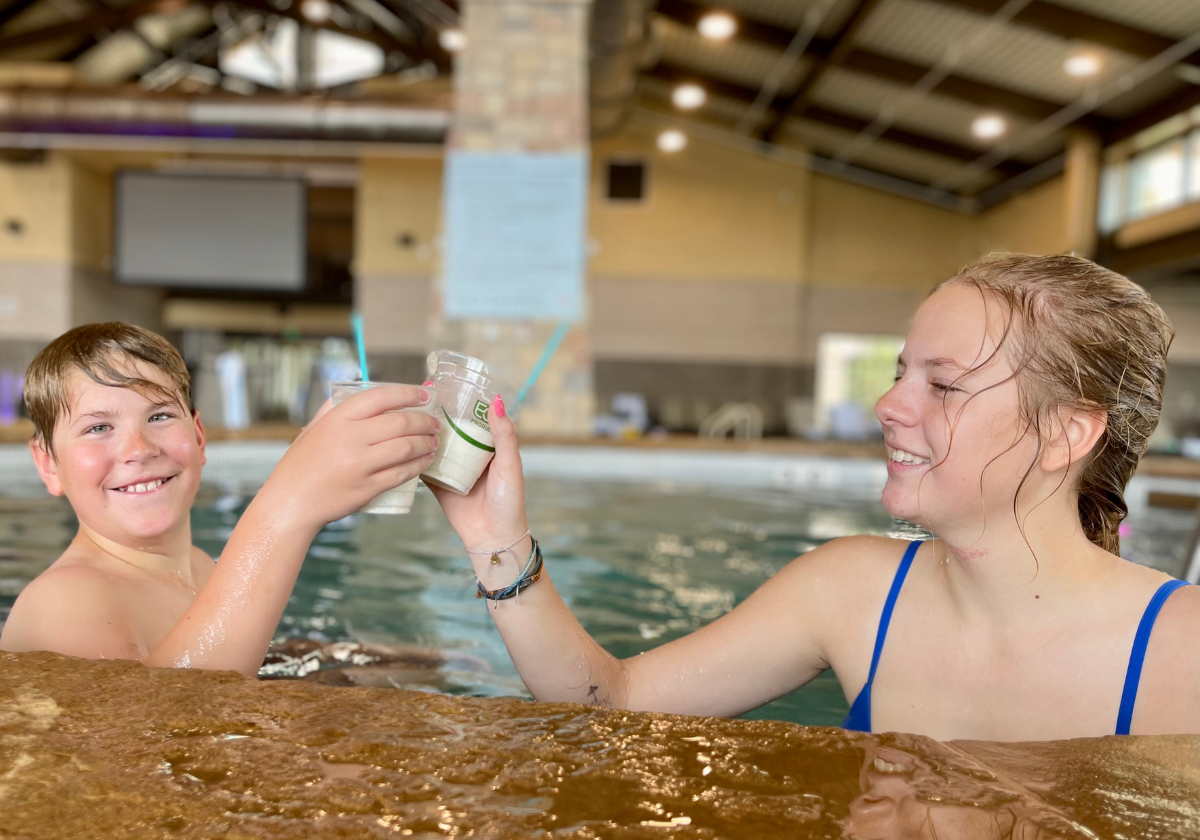 Your family never has to leave the indoor pool area.
Three water slides, multiple pools, hot tub, water features for the younger crowd, and poolside food delivery. My family spent two full days in the water, and we honestly were still sad to leave.
---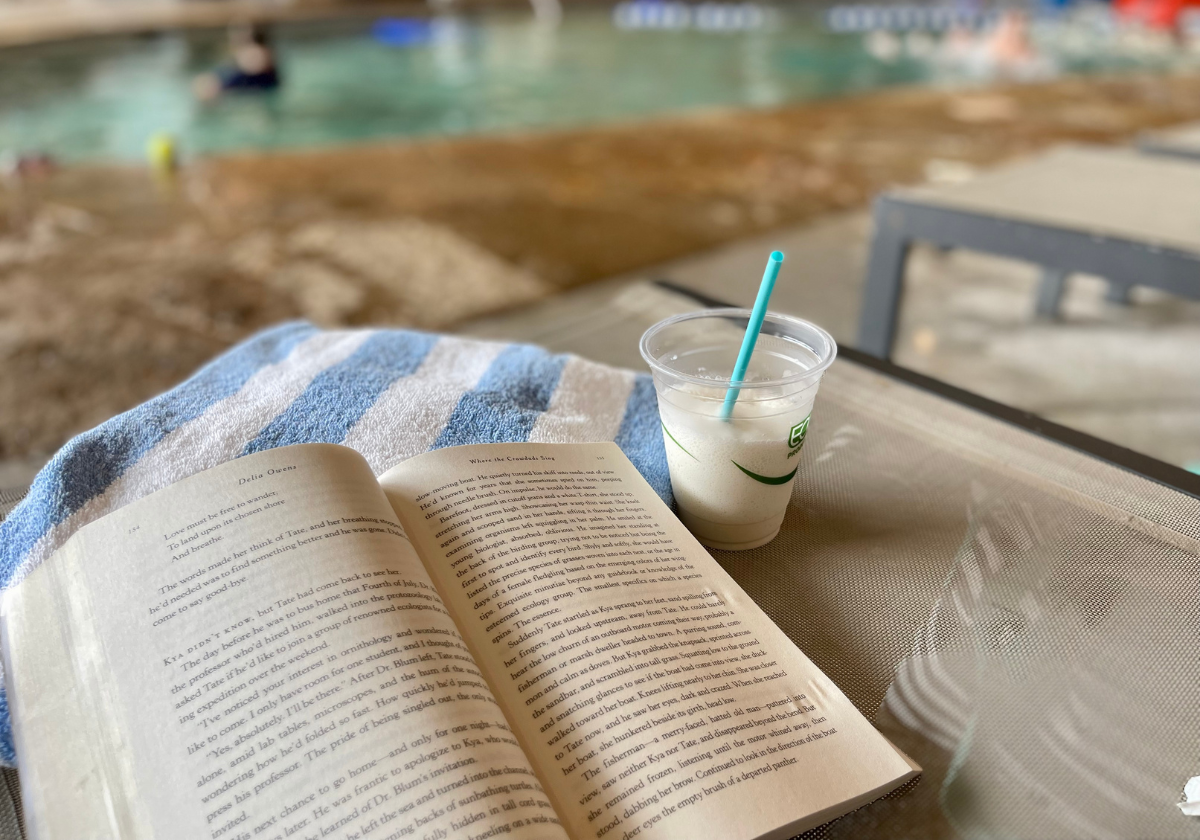 Did I mention poolside food delivery?
Take advantage of this option. Trust me. The drinks are fabulous, and the food is delish. They've added some local treat options to the menu. Your family will be thrilled. You can chill and read your book instead of worrying about food. They take care of us moms at Gaylord Rockies Resort.
---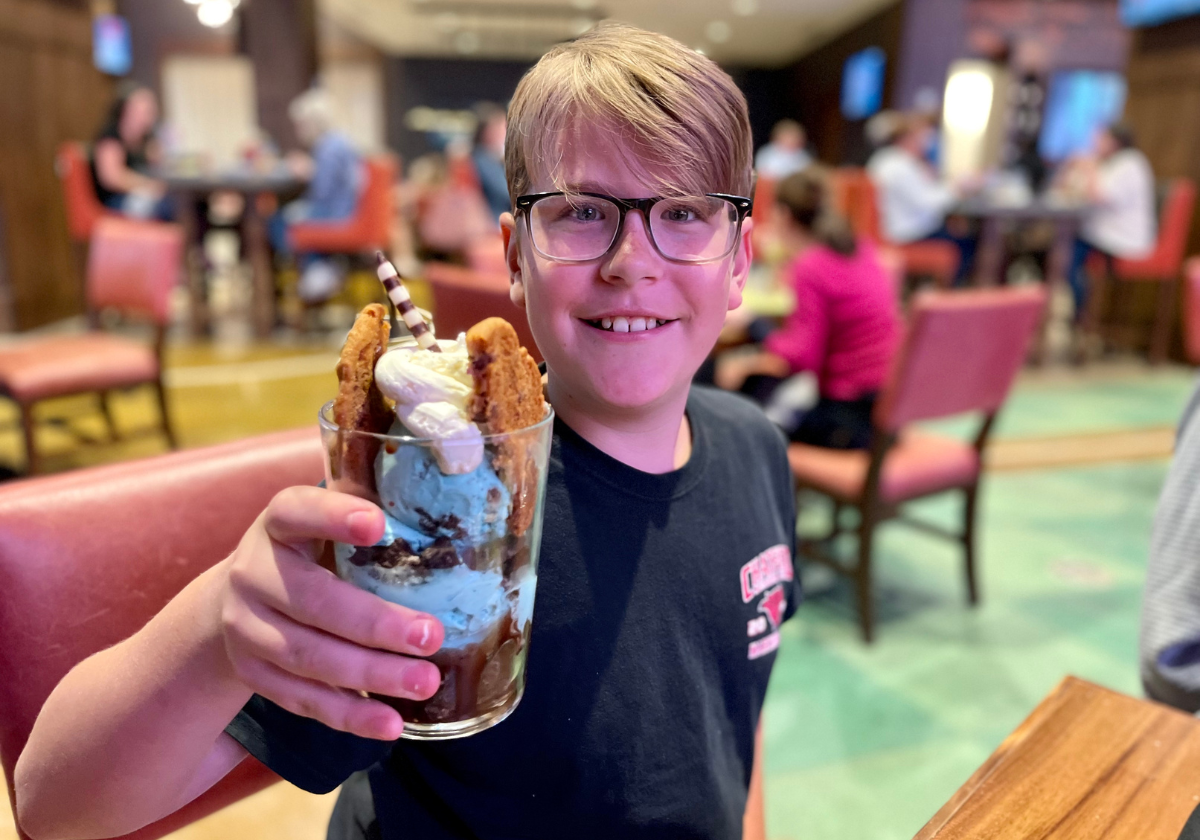 The food is abundant, fun and fabulous.
I have never had a bad meal at Gaylord Rockies Resort. My kids would definitely agree! Find a fun snack (there are plenty of choices!) or watch the game on the huge screen, and you've got yourself some easy summer fun.
---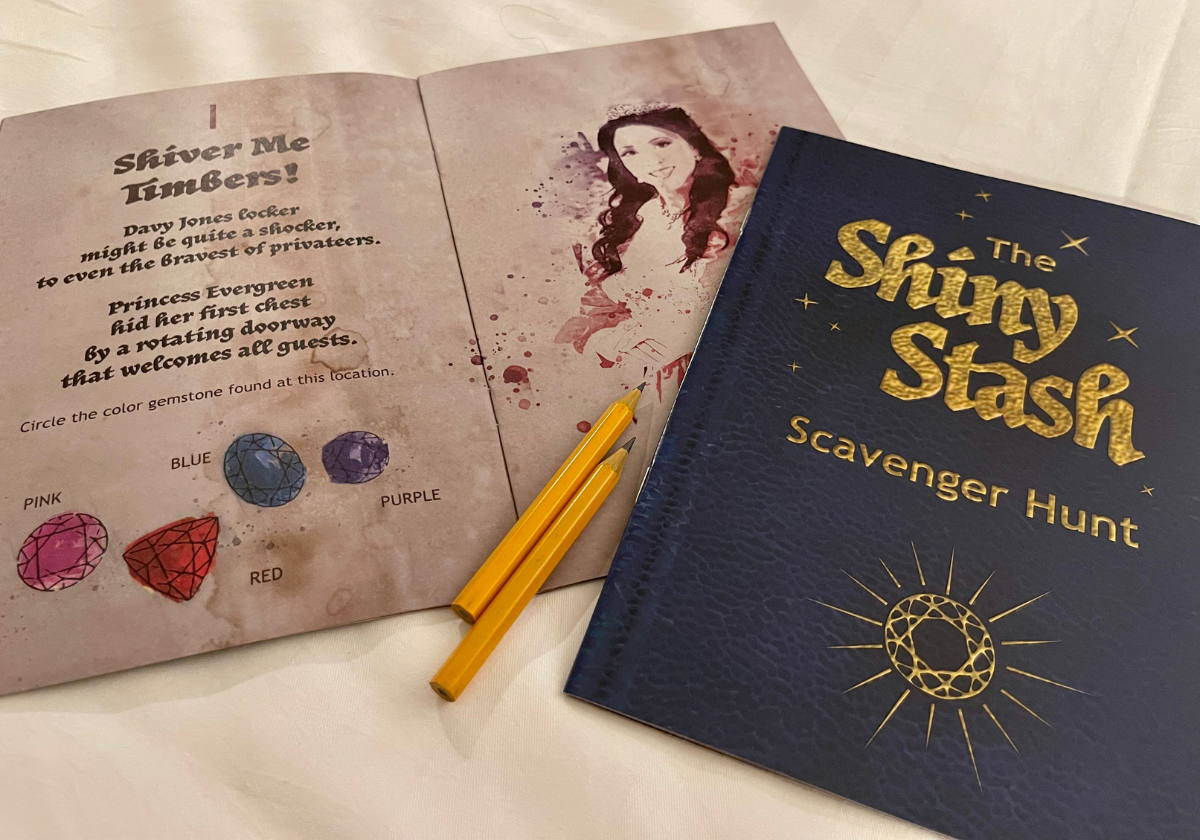 Gaylord Rockies offers endless entertainment opportunities, right at your fingertips.
Pirates and Princesses invite you to play this summer at Gaylord Rockies Resort during their Summer of More family experience. You can even book your choices online before your trip. You will never be bored at the resort. Whether you want more adventures or more relaxation, there is something for everyone!
There are even a few activities just for the adults:
Sake Hour
Wine and Cheese Pairing
Margarita Madness
Winetastic Flights
The Royal Treatment at Relâche Spa
---
Summer of More Staycation packages are available now!
Gaylord Rockies Resort is currently offering a Summer of More package to make your staycation planning even easier. Take advantage of this offer from May 27 to September 5, 2022. It includes:
one-night stay for your family
two Shiny Stash Treasure Hunt books
two S'mores kits
$25 in food and beverage credits
---
About Gaylord Rockies Resort and Convention Center
Located minutes from both the Denver International Airport and Downtown Denver, Gaylord Rockies Resort & Convention Center opened in December 2018. The resort destination features 1,501 guest rooms, including 114 well-appointed suites, and more than 500,000 square feet of meeting and convention space. As a gateway to the Rockies, Gaylord Rockies offers easy access to Denver attractions and Rocky Mountain adventures, complete with eight dining options; a luxurious spa and salon; indoor and outdoor pool, lazy river and winding waterways; a 75' TV in Mountain Pass Sports Bar; and picture-perfect sunset views of the mountains. Learn more at GaylordRockies.com.
---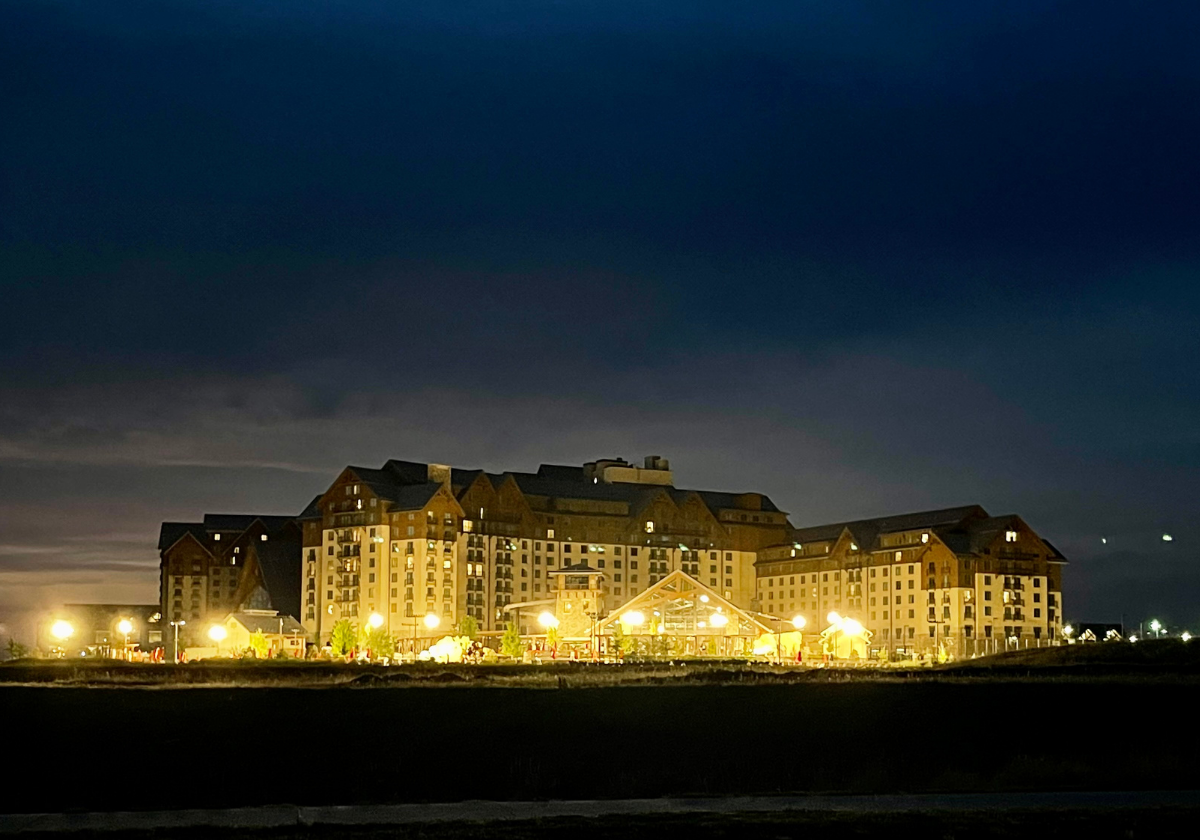 Gaylord Rockies
WEBSITE | FACEBOOK | TWITTER | INSTAGRAM
---
I received a complimentary stay at Gaylord Rockies to facilitate this review. All thoughts are 100% my own and that of my family.