Do your kids have a library card?
Summertime is the perfect time to get one!
Take advantage of lazier days and the "I'm boreds". Summer is the best excuse to introduce your family to everything that your local library has to offer, and the perfect time to try their hand at using their own library card. You'll love to see how proud they are when choosing and checking out books, and you'll be amazed at how much it increases their excitement about reading.
Still not sure? Here are five reasons you should let your kids get their very own library card.
1. A library opens up new worlds... and gives your kids something to do.
Finding something affordable to do during the summer can be difficult. Visiting your local library is an inexpensive way to explore the world through books, summer programs, story times, and more. When children get to pick out their own reading material, they discover new interests. Plus, they might actually spend some time reading at home.
BONUS: Librarians have some serious skills in helping people of all ages find the perfect book -- teach your kids about that fantastic resource when they are young.
2. Having your own library card is exciting, and encourages children to read during the summer.
Libraries not only offer lots of options for the avid reader, it can generate excitement in the reluctant ones. I still remember our weekly library visits during the summer when I was a kid. I loved going and looked forward to choosing a fresh stack of books each week that I checked out on my own card. When I became a parent, I continued the weekly library visits with my own kids. Even my reluctant reader got excited to go.
BONUS: Most libraries do not have a minimum age to get a library card. Even toddlers get excited about choosing their own stories!
3. A library card will save money.
How many times have you purchased a book for your kids, only for it to end up in the "we only read this once and didn't like it" pile? Let your kids explore without spending a dime at the library! In addition to books, libraries provide entertainment (especially during the summer), classes, movies, music, and even passes to local destinations.
BONUS: You and your kids can check out the value of your local library by using the "What's Your Library Worth?" Calculator.
4. A library card teaches responsibility and life skills.
Children take pride in knowing they are in charge of their own card and the books and materials that they check out. Keeping track of their library books, taking care of them while they are at your house, returning them on time... these are all life skills that will come in handy throughout your child's lifetime and are easily taught through library experiences.
BONUS: Kids soar when they are given the opportunity to make their own decisions. Most libraries have a limit on how many books you can check out at one time, so your child will have to make some tough choices about which books to check out. Life skill! If the book they want isn't available, they will learn how to wait for the book they want. Life skill!
5. Libraries are not just for little kids!
Be sure to take advantage of teen and adult summer reading programs. Get back into the fun of reading even if you are busy (find out how here!). Put books on hold before you go if you have young kids, or get your older children set up to enjoy their new books for a bit while you look around for the perfect summer read.
BONUS: Many libraries offer prizes or freebies for teen and adult readers. Allow yourself to get excited about reading for rewards again!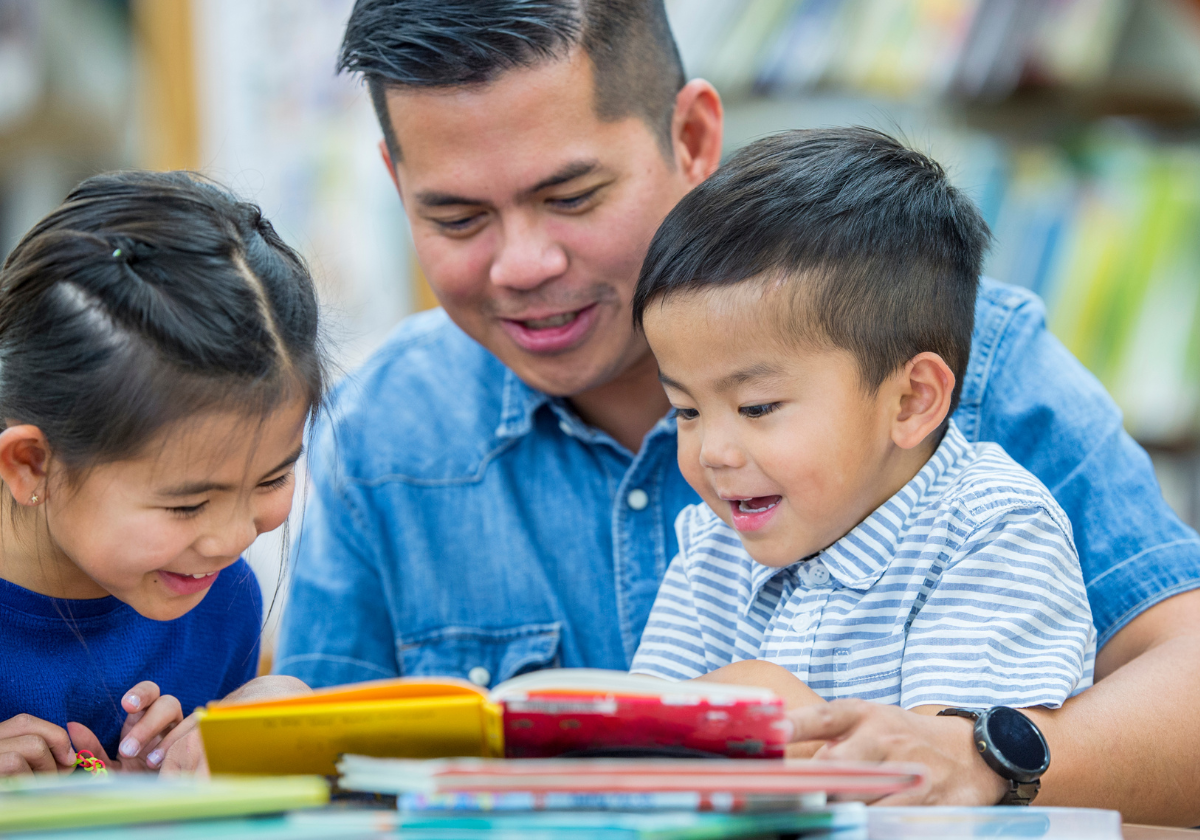 Have fun, make some memories, and stay busy at the library this summer!