December will be here before you know it. Many families welcome their Elf back for the holiday season on December 1st. (Or they at least tolerate their Elf. Let's be real here. Ha!)
We are celebrating our tenth year with our Elf, Elvin Marshmallow, so I have a pretty decent collection of daily Elf antics, cute set ups, and heartfelt notes. What better time to share them with my readers?
One of the best (and most easiest) Elf years was the one where I bought an Elf Kit from a local craft fair. Everything was labeled by day, and I just had to grab the pre-made supplies and set them up with Elvin. It was fantastic, and so easy!
So, we have decided to offer pre-made Elf Kits to you this year, using my arsenal of ideas from the last ten years. Each kit will contain 24 ready to go Elf activities, props, antics, and scenes for your Elf! All you have to do is set them up each night. No stress. Just magic!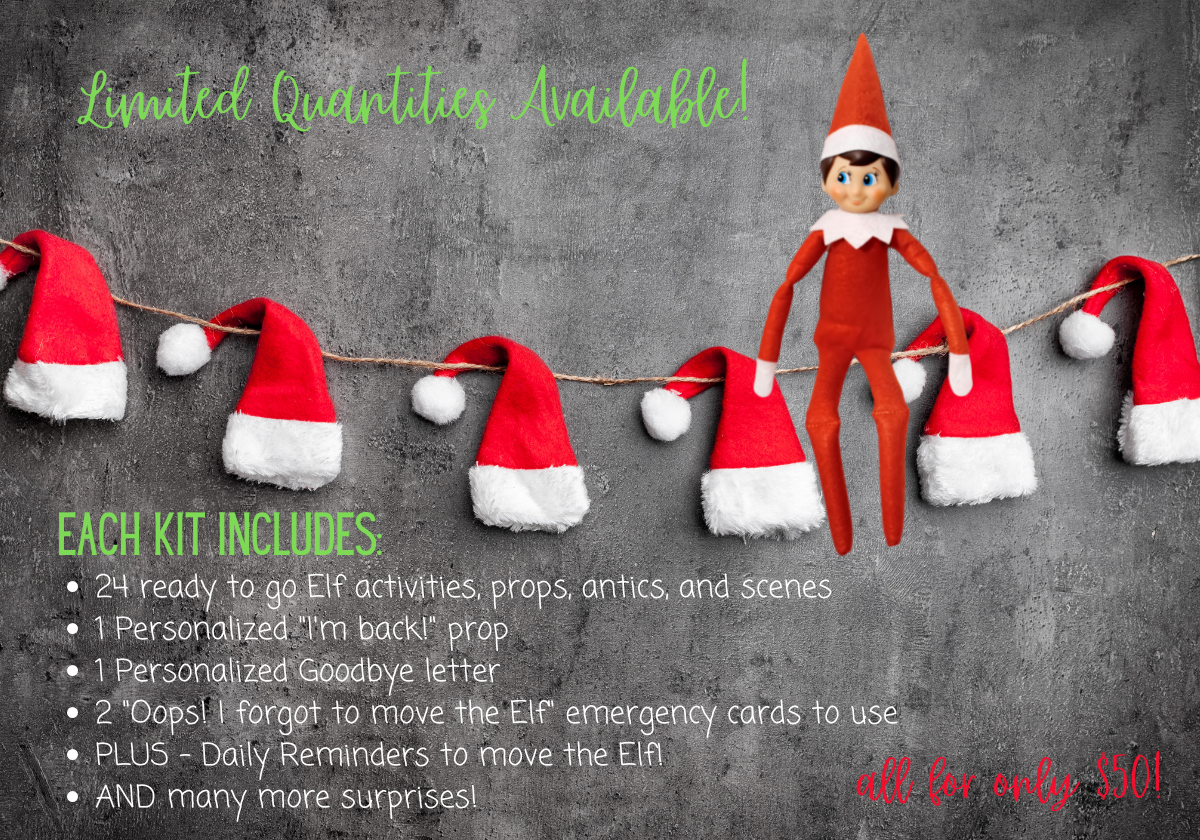 ---
Each Elf Kit includes supplies for one Elf and one child. Upgrade your Elf Kit to add more children!
Each Elf Kit will be created and assembled with care by your very own creative Macaroni KID Lakewood-Littleton team.
Elf Kits will be ready for pick up in Littleton by Friday, November 18, or you can choose the shipping option. Shipping available for contiguous US states only.
---
ORDERS ARE DUE BY NOVEMBER 13TH!
---

---
THANK YOU in advance for your order! You are supporting a local small business, and you are appreciated.