Gifting season is here! I'm always on the hunt for clever, personal ideas for all the important people in my life-- especially during the holidays. From family members to teachers, neighbors to work colleagues, the number of individuals I like to shop for is quite large, but... my wallet isn't.
Frustrated with the lack of budget-friendly gifts for large groups, I strolled the seasonal aisles of my local grocery store in search of a creative low-cost solution. Inspiration struck! It all started with the humble candy cane...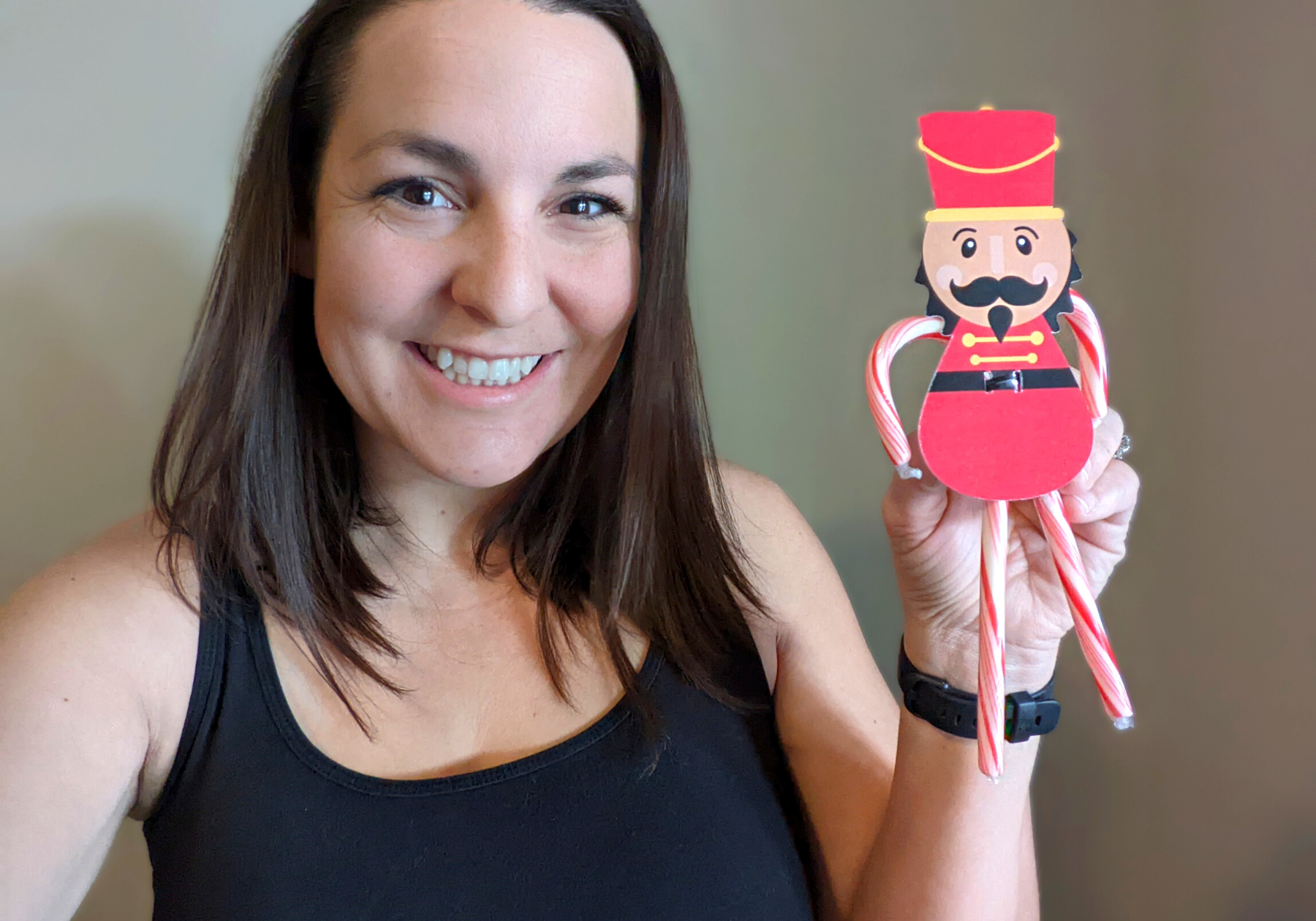 Candy canes are not only a cost-effective treat, but they're free from major allergens which is often a requirement for foods brought into classrooms and workspaces. With a simple sketch, a twist tie, and a box of candy canes, I created a world of imaginative Christmas and winter-themed characters from Santa's workshop and the Nutcracker ballet... and you can too!
✔️ affordable ✔️ unique ✔️ allergy-friendly ✔️ eco-friendly ✔️ FUN!
---
DIY Candy Cane Character Kits
Spread holiday cheer to friends near and far with your own DIY candy cane character kits. Each kit includes the character body and twist tie needed to assemble your treat. Pair your characters with classic red and white candy canes or get creative with bold colors.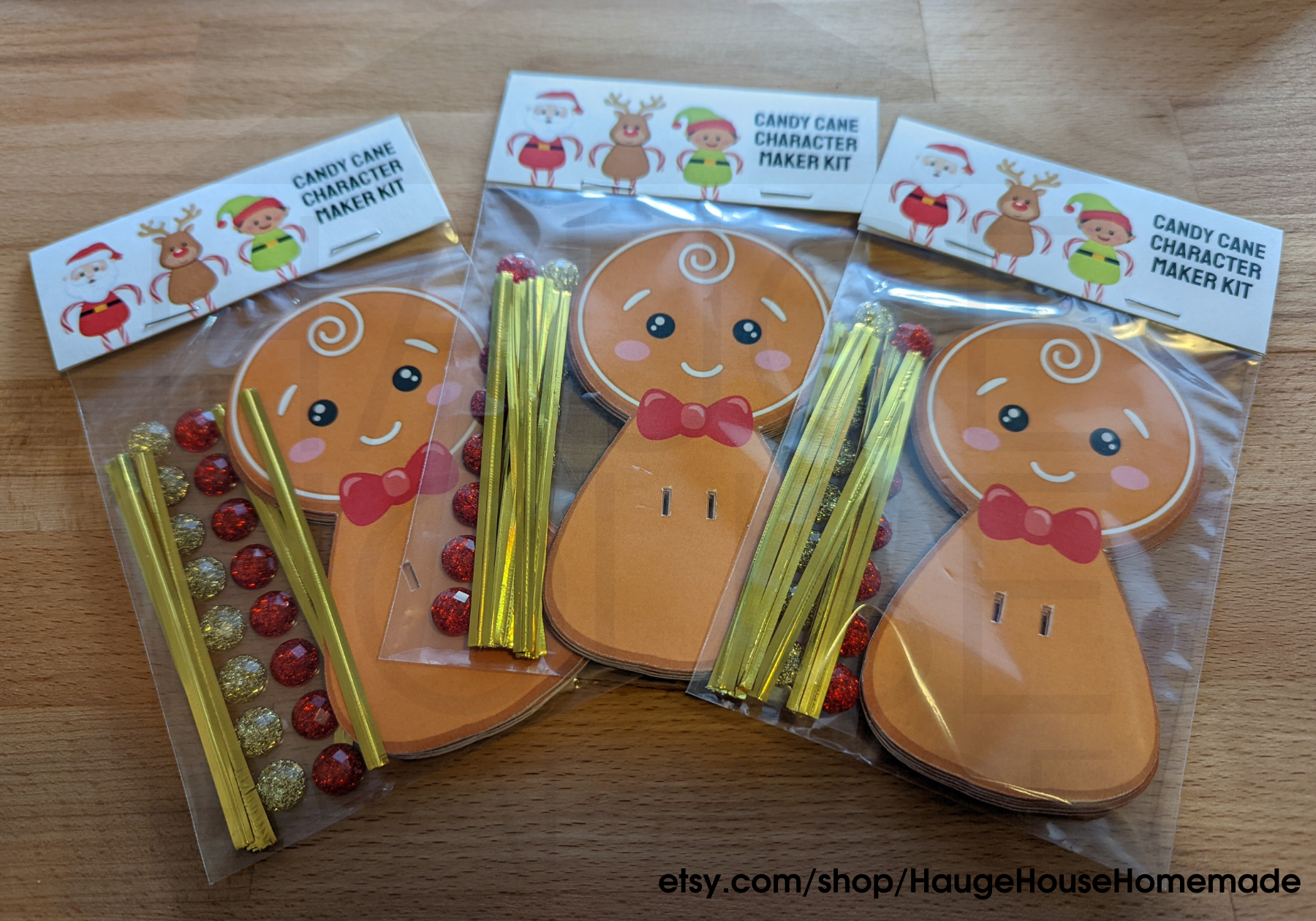 This year's lineup of available Candy Cane Characters includes:
Santa Claus
Mrs. Claus
Elves
Reindeer (Rudolph)
Christmas Bear
Gingerbread
Snowmen
Nutcrackers
Ballerinas
and even more to come!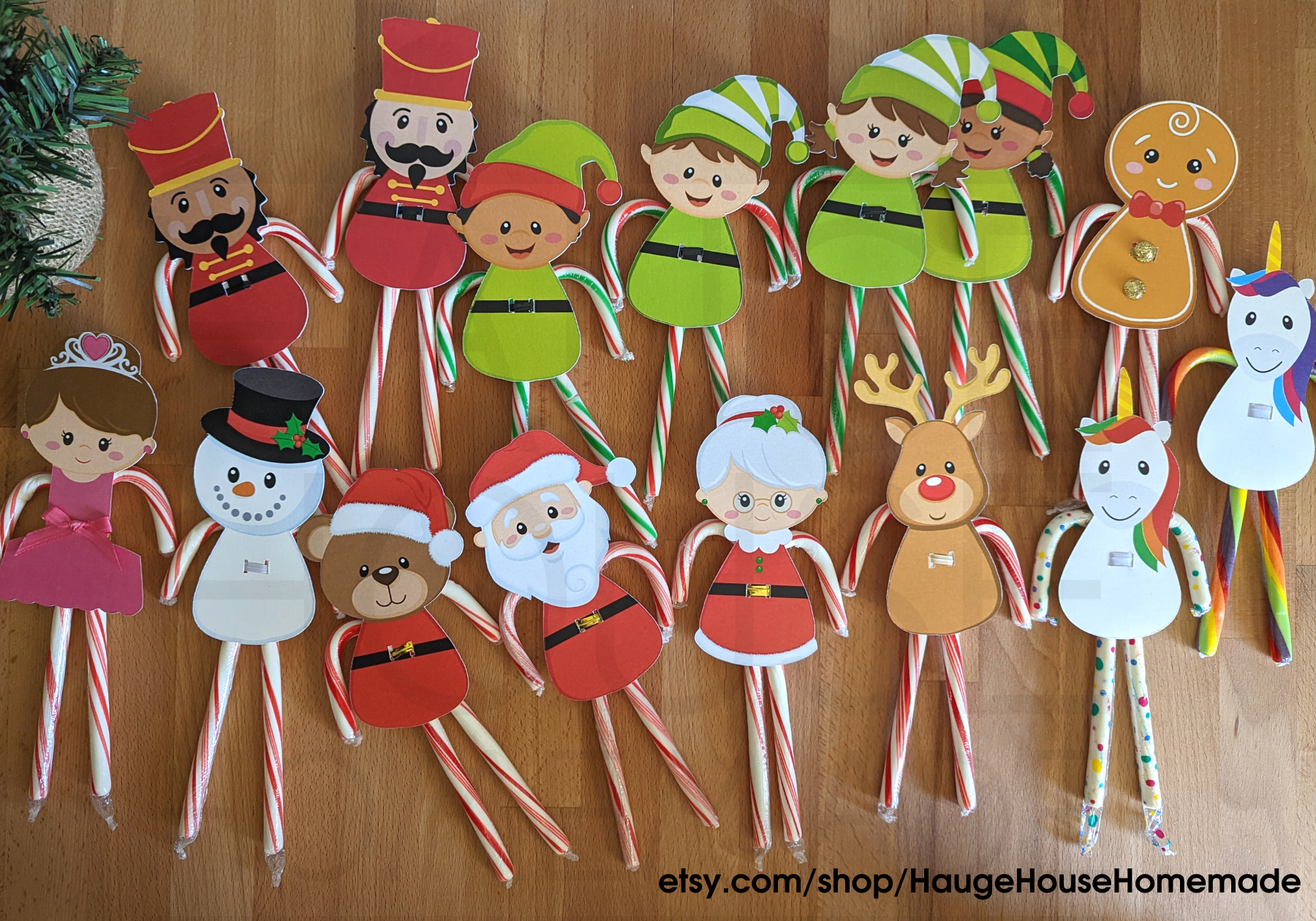 Shopping for a group can be hard (and expensive!), but these Candy Cane Character Kits can help you craft your own fun, creative (and affordable!) gifts for classmates, coworkers, neighbors, and other large groups. Mission accomplished!
---
Shop small this holiday season.
Purchase your Candy Cane Character Kits online at etsy.com/shop/HaugeHouseHomemade.
---