Life is hectic, and distractions will happen, but in a matter of seconds, so can a drowning. A phone call, a package being delivered at the door, cleaning up a spill, or a quick trip to the bathroom are all distractions that can lead a child gaining unexpected access to water.
Drowning is the single leading cause of death for children 1-4, and sadly, 70% of drownings among young children happen during non-swim times. Drowning happens quickly and quietly, in as little as 2 inches of water within 30 seconds.There is no single way to prevent drowning, but you can arm yourself with the necessary prevention methods by learning the 5 Layers of Protection.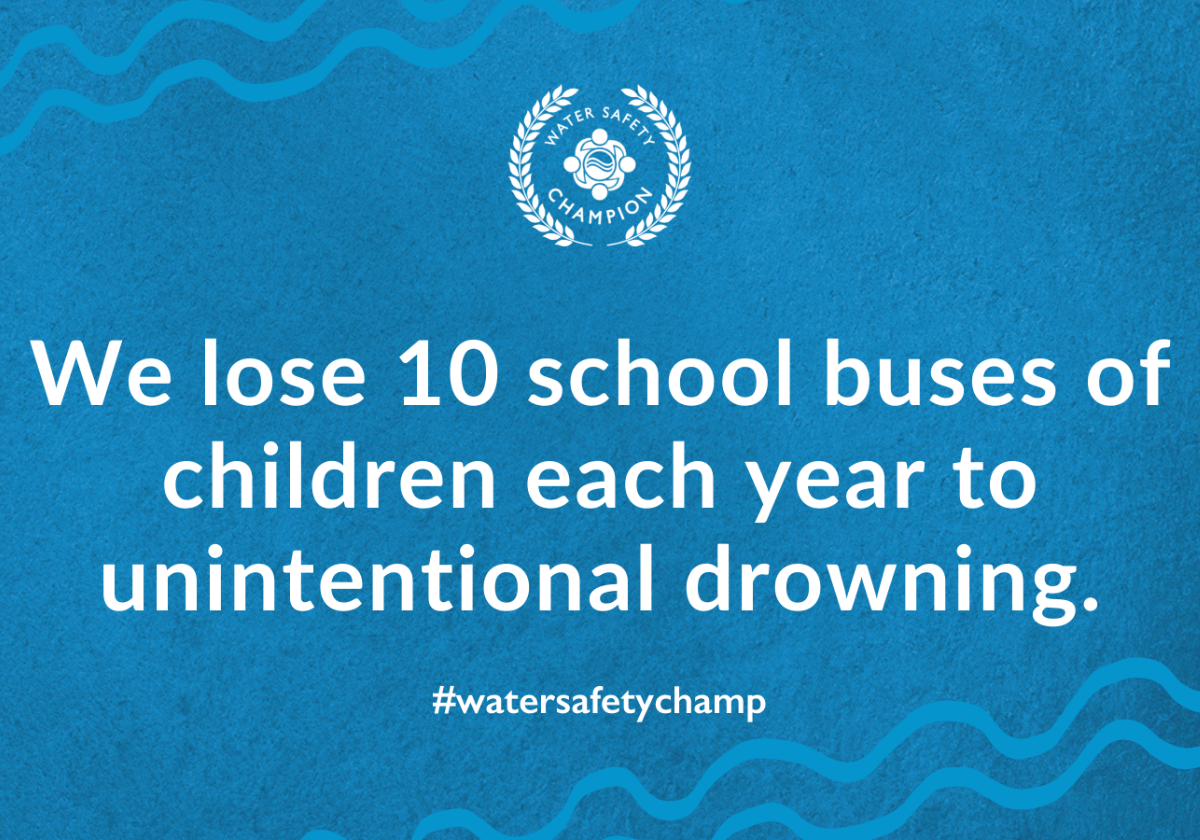 Barriers and Alarms
Since you can't always keep your eyes on the water, it's essential to use four-sided fencing with self-closing, self-latching gates, pool safety covers, and alarm systems to help prevent children and unauthorized adults from accessing water unsupervised.
Supervision
Stay vigilant and aware of your surroundings with close, constant, and capable adult supervision from a designated water watcher or lifeguard anytime children are in or around water. Supervision alone cannot prevent drowning from happening, and there are simple ways to improve our water supervision methods, including:
Never leave your children unattended without an adult present
Keep children within an arm's reach of a capable adult
Use scanning techniques by using patterns and keeping head counts
Knowing how to identify and predict what a drowning can look like – typically, a victim's head will be tilted back with their mouth open at the water level.
Water Competency
Every child and adult should be equipped with the skills to protect themselves in water by learning and enhancing their basic water safety skills to reduce the risk of drowning and aquatic-related injuries. The AAP recommends starting swim lessons as early as age 1, you should always speak with your pediatrician before considering any water safety or swimming lessons for children. Identify the right swim program for your child by downloading NDPA's Swim Program Decision Chart and Checklist.
Life Jackets
When used appropriately, life jackets protect you when you are not expecting to be in the water, especially around open water. U.S. Coast Guard (USCG) tested and approved life jackets should be worn by everyone in or around open water, especially when boating. Life jackets should be sized appropriately for the wearer. When other layers of protection may break down, life jackets can help prevent unintentional drowning.
Emergency Preparation
Knowing how to prepare for an emergency with CPR training with rescue breaths, and basic water rescue skills can make the difference between life and death. If you ever encounter a victim who is not breathing, ALWAYS call 911 before trying to perform CPR with rescue breaths. Proper training and certification for CPR need to be refreshed about every 1-2 years, especially if there are recent changes in recommendations.
Drowning is Preventable!
Remember, layers work together! Water safety isn't just during swim time. Each layer should be used together when in or around water to help reduce the risk of drowning. Water safety and drowning prevention is a lifelong endeavor, but it can save a life.
For even more resources and information, visit the National Drowning Prevention Alliance's website.