Space Voyage offers an intensive program of learning and confidence building within a space motif. Space Voyage brings to life the importance of math and science, builds confidence through genuine achievement, creates a sense of belonging, and offers a fun and fantastic place for kids to learn and grow. Based on cooperative learning, the program uses learning teams where everyone can achieve.
Space Voyage can be a first-time experience for beginning students or a continuation of space flight studies for returning students. This camp is designed for students with an interest in space. It's the perfect camp for any student who has the dream of becoming an astronaut. Space Voyage immerses students in "thinking and working as-if they are astronauts."
For the Pathfinders (ages 6-8), the program is one of awareness and exploration. The instructors design programs unique to the strengths and interests of the participants.
For Cadets (ages 9-16), students join a crew or team with other cadets and tackling the level's challenges and play-hard activities together. Crews explore manned space flight by building a functioning space station. The capstone experience of the week is the "Space Voyage Simulation" where crews work together to showcase what they have learned.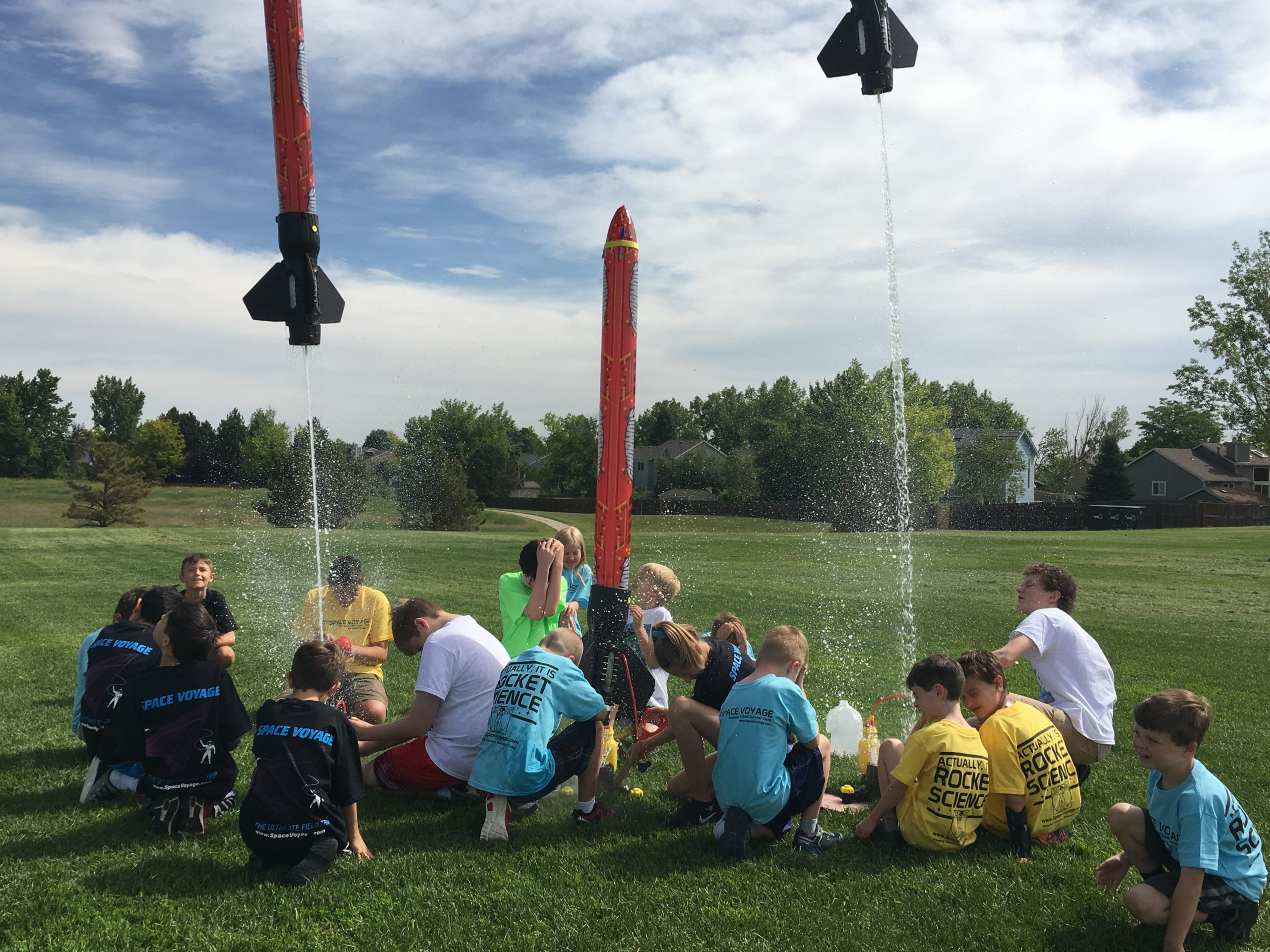 ---
CAMP DATES:
June 14-18, Monday - Friday | 8am to 3pm
Free extended hours 7:30-8:00 and 3:00 to 3:30
June 21-25, Monday - Friday | 8am to 3pm
Free extended hours 7:30-8:00 and 3:00 to 3:30
June 28-July 2, Monday - Friday | 8am to 3pm
Free extended hours 7:30-8:00 and 3:00 to 3:30
July 12-16, Monday - Friday | 8am to 3pm
Free extended hours 7:30-8:00 and 3:00 to 3:30
July 19-23, Monday - Friday | 8am to 3pm
Free extended hours 7:30-8:00 and 3:00 to 3:30
July 26-30, Monday - Friday | 8am to 3pm
Free extended hours 7:30-8:00 and 3:00 to 3:30
---
CAMP INFO:
$399 per five day program week
All Programs are offered in all weeks
Normal class size is 24
DISCOUNTS AVAILABLE:
10% off for multiple children from same family
10% off for one child coming multiple weeks
20% off for multiple children for multiple weeks
Business Review
"Space Voyage was the best week of my summer, for five years in a row." (From Cody)
"This was one of the best experiences that my kids had this summer! Each day they did something new and engaging that my kids could not stop talking about. They made shuttles out of food, they got to design their own space patches in their groups, and much more! (From mom Miki)
"Space Voyage is amazing fun. One part Montessori School, one part Disney World, and one part Santa's house. I'll be back. (Dylan)
"I loved launching the 9 foot rockets. Our triple launch was awesome." (Mary)