Macaroni Kid Lakewood-Littleton is proud to present…
🌞 THE 2019 SUPREME SUMMER GUIDE 🌞
Sponsored by Hogback BBQ & Grill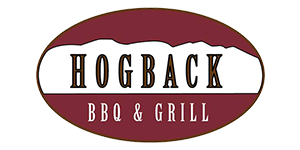 ...your guide to the BEST SUMMER EVER!
🕶️ 🕶️ 🕶️
Okay, summer got off to a slow start here in Colorado this summer! I am finally feeling like I can pack up the sweaters and enjoy the warm weather with my family.
Don't sweat it when your kids tell you they're bored this summer! We have gathered all of the best things to do, so you won't have to! Colorado is the place to be this summer... we have the most awesome parks, outdoor concerts, movie deals, and events, and more... all custom designed to rock your world (and your kids'!)!
Be sure to check back often --- we are adding new things daily!
Let Macaroni Kid help you Find Your Family Fun®️ this summer!
🎡 Summer Festivals Around Colorado
🆓 Free Things to Do in Colorado
😎 2018 Summer Passport - Coming Soon!
Want more Summer Related Content?
⛱️ Expert Tips to Help Your Child Transition to Summer Break
⛱️ 7 Tips to Help Your Teen Find a Summer Job
⛱️ Summer News You Can Use: Water Safety
⛱️ How to Summer Like a Kid in Vail, Colorado
⛱️ Summer Travel with Macaroni Kid
⛱️ 5 Tips to Establish a Summer Reading Routine
⛱️ 5 Tips for a Healthy Summer
⛱️ Sunscreen Tips for a Safe Summer in the Sun
⛱️ 5 Ways to Bring the Vacation Home
⛱️ 22 Summer Activities for Family with Special Needs
⛱️Healthy Jar Salads for On-the-Go Summer Days
... MORE COMING SOON!
Know of an awesome event or activity to do this summer?
Email me:
Or submit your event HERE!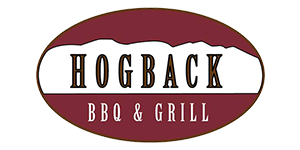 7986 S Depew St
Littleton, CO 80128
Get ready to taste the savory goodness of the true wild country of Colorado when you visit Hogback BBQ and Grill. At our barbecue restaurant in Littleton, CO, we combine the tangy taste of our house barbecue sauce with rich, local meats which result in a distinct, delicious flavor for all of our dishes. We strive to produce the highest standard of quality and freshness with each offering.
Our regionally-sourced meats are prepared with our specialty house rub and slow-smoked over hickory wood for 14 to 16 hours for a sensational melt-in-your-mouth experience. These meats can be enjoyed in one of our plate entrees, sandwiches, or smoked meat platters.
You can choose from a wide selection of beers and Colorado wines to be paired with your meal. Drop in during Happy Hour (Monday through Friday 2-6 PM) and catch your favorite game on one of many TVs or relax on the outside patio and enjoy the great Colorado outdoors.
Call (303) 948-2711 today and ask about our catering options.
PUBLISHER'S NOTE: We were thrilled to have Hogback BBQ cater our son's graduation party. The food was beyond delicious, and the quantities were generous. The amazing smell hit our guests before they even entered the room, and they could barely stay long enough to say hi before racing over to the tasty treats that awaited them. Needless to say, Hogback was a HUGE HIT, and I would highly recommend them to everyone who wants to enjoy a sensational culinary experience!
and be the first to know the scoop on everything going on for kids and families in Lakewood and Littleton!
For even more fun, follow us on