PUBLISHER'S NOTE:
Hey Mac Kid Fam!
We are living (and schooling) in unchartered waters these days. It might seem weird to be talking about things like making summer plans, but there are two reasons that this is the PERFECT time!
After being at home for who knows how long, you (and your kids) will need something to look forward to this summer...something that gives everyone a change of scenery!
Our sponsors are all local businesses. As a local business owner myself, I know how scary it is during these uncertain times. Imagine the impact that you will have on these businesses if you purchase your summer camps and activities now! And don't worry, all of our sponsors are reputable and trustworthy businesses. If social distancing lasts longer than we expect, I know that they will find a way to make sure that you are satisfied with your purchase!
THANK YOU, Mac Fam!
Christen


REGISTER NOW for Local Summer Camps & Activities!
It's hard to start thinking about summer camp when you are still wearing winter coats, but it is time to start making those summer plans, my friends! The end of the school year will be here in the blink of an eye, and you are going to want to have lots of fun lined up for your kids. (And let's be honest, living in Colorado means 60 degree weather in February, so you KNOW summer is right around the corner!)

Many of the most sought after summer camps can fill up fast --- but Macaroni Kid is here to help! Below is a list of awesome camps and summer activities in the Lakewood, Littleton, and surrounding areas. Click on each camp to find out more details, and to register before it's too late! And, please let them know that Macaroni Kid sent you!
Be sure to check back often --- we are adding more camps, summer activities, and info all spring and summer long!
🔸🔸🔸🔸🔸🔸🔸🔸🔸🔸🔸🔸🔸🔸🔸🔸🔸🔸🔸🔸🔸🔸🔸🔸🔸🔸🔸🔸🔸🔸🔸🔸🔸🔸🔸🔸🔸🔸🔸🔸🔸🔸🔸🔸🔸🔸🔸🔸🔸🔸🔸🔸🔸🔸🔸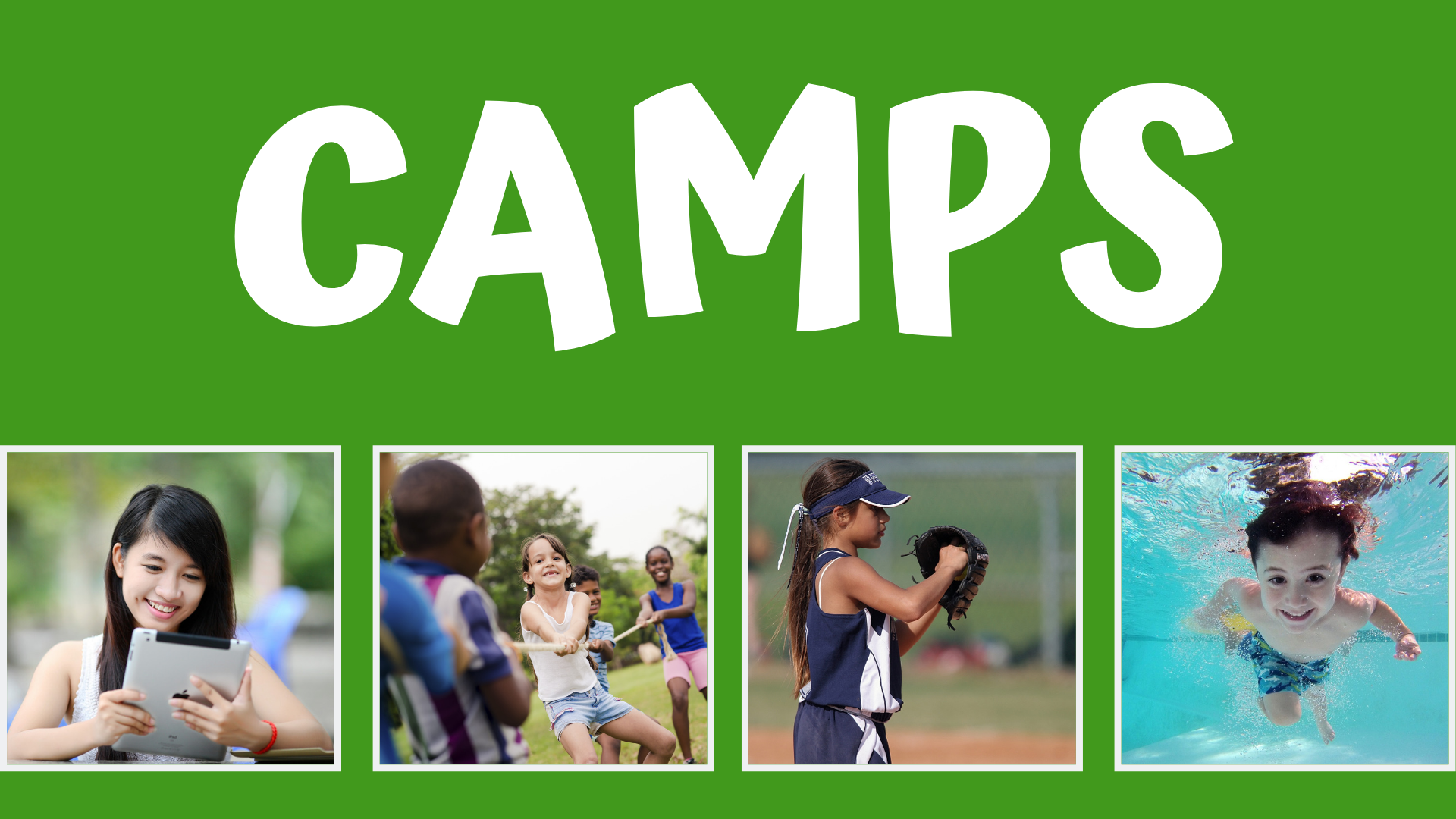 💻 ACADEMIC, STEM AND STEAM
| | | |
| --- | --- | --- |
| | | Unlock your child's potential at Camp Invention®! Camp Invention is a nationally acclaimed summer program for children in grades K-6, where STEM concepts come to life. Led by local teachers, this program has tapped into kids' natural curiosity since 1990, giving them the opportunity to become innovators through teamwork and immersive, hands-on creative problem-solving. |
| | | |
| | | Learn. Play. Grow. ACC Summer Youth Camps are intentionally programmed to align with Arapahoe Community College's 7-Academic Pathways and taught by passionate Denver Metro K-12 teachers and ACC's skilled instructors and staff. |
| | | |
| | | Learn to program your own video games, robots, and controllers during our Scratch Coding Camp or participate as part of a safe, exclusive Minecraft server and complete epic quests together as part of our Minecraft Adventure Camps! |
| | | |
| | | Snapology teaches STEAM concepts to children through interactive play. We use mostly LEGO bricks and other hands-on learning tools. Our camp topics include: animation, robotics, transportation, amusement parks, superpowers, and popular themes (Frozen, Minecraft, Pokemon, Star Wars, etc). It's so much fun, kids don't even realize they're learning! |


| | | |
| --- | --- | --- |
| | | SwimJams are a great way to introduce a swimmer to our program or get a jump start on learning. The four-day, one hour long classes intensive classes will get your swimmer more water safe or progressing through stroke development. |
| | | |
| --- | --- | --- |
| | | Got kids, need a break? Get them engaged! Our weekly ART CAMPS are full of creativity, painting, crafting, sculpting and sewing to create a mountain of masterpieces! We specialize in flexible programming: half-day, full-day, multi-day, weekly and even multi-week! |
| | | |
| --- | --- | --- |
| | | Chatfield Stables offers a hands on camp with horses only! No arts and crafts ---- just horses! We are the longest running camp with horses in the area...each child has his/her own horse for the entire week. Your kids will get to lead, feed, water and work with their horse everyday. Riding and working with the horse is the focus of our camps. |
| | | |
| --- | --- | --- |
| | | Learn to play your instrument even better, or fall in love with a new one! Private and group music lessons from highly qualified teachers. |
| | | |
| --- | --- | --- |
| | | Our 2020 Summer Camps will span decades of Musical Theater. Come sing and dance your way through the decades.Sharpen your theater skills with Audience of One Workshops. |
| | | |
| --- | --- | --- |
| | | Charger Elite Camps offers a wide-variety of cost-effective camps for athletes of various ages. Not only do we seek to develop our athletes with sport-specific instruction, but we also focus on injury prevention, nutrition, and most importantly character development. |

Check out our VBS Guide - COMING SOON!


Check out the full Summer Camp & Activities Guide HERE!
It's NOT too late! Know of a camp or activity that should be our Guide? Email me!
Subscribe to our weekly newsletter and never miss awesome stuff like this Guide! For even more fun, find us on Facebook.