National Teen Driver Safety Week is October 17th through 23rd this year. If you have a young teen at home, it may be time to start thinking about getting their license. One way to keep them safe on the road is to enroll them in Driver's Ed. Not only will it teach them good driving habits, but it is required for all new Colorado drivers!
---
So, you have a teenager! Congratulations!
If you are anything like me, it will not occur to you at all that you should start thinking about Drivers Ed. It won't even cross your mind until your friend, who has older kids, reaches out to let you know that you really should be thinking about it when your brand new teenager turns 14. Wait, what????
Thank goodness I had that friend, or I would have had one very unhappy teen without a drivers permit on his 15th birthday. And then I would have had one very ANGRY teen without a drivers license on his 16th birthday. You see, one must plan ahead to ensure that your teen can hit these milestones "on time". Like I said, thank goodness I had that friend.
So, here I am... I am going to be that friend for you. I have laid everything out for you, so that you can have a very HAPPY teenager... at least when it comes to driving!
I present to you, the The Teen Drivers' Guide to Drivers Ed and Getting your License....
---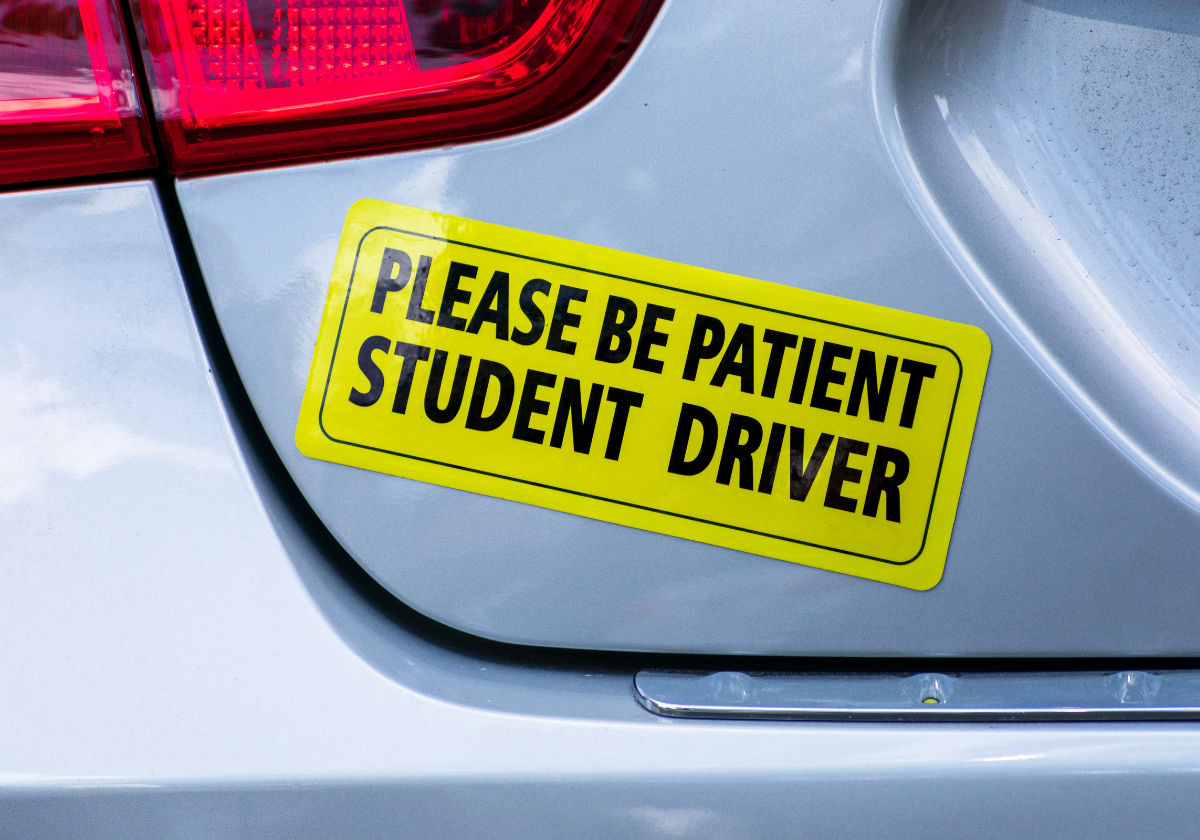 Step 1: Drivers Ed
There are tons of different options for Drivers Ed and you can even start the courses before you turn 15! The state of Colorado requires 30 hours of a classroom or online course. You can expect to learn the rules of the road, watch videos about driving, complete small quizzes, and pass practice tests to help you prepare for the learners permit exam. Most Drivers Ed schools offer the learners permit exam as part of the course.
THINGS TO CONSIDER:
You must hold a learners permit for exactly 365 days. Most teens will want to get their permit as soon as they turn 15, so that they can get their license on their 16th birthday!
Drivers Ed courses fill up quickly. Start looking at schools and book by the time your teen is 14 years and 6 months to ensure that you have lots of time to complete the course.
You can download the Colorado Driver Handbook or pick one up at the DMV.
Parent Tip: Do your research! Personal recommendations are a great idea for Drivers Ed schools. We have been super impressed with Peak Drivers Ed! Dave connects with the kids so well, and they really respond to him. They are extremely thorough, and we felt very prepared for the test, the permit appointment, AND the driving!
Teen Tip: To ensure that you get your permit as soon as possible, you should begin your online driving courses three to four months before you turn 15. This gives you plenty of time to complete the 30 hours, and get your permit on (or as close as possible to) your birthday.
---
Step 2: Visiting the DMV
After you have completed the 30 hour online or classroom course, you and a parent or guardian will bring your required documents to your local DMV. Here, you must pass the vision test and the learners permit exam. (Most driving schools offer the test as part of the course.) Once you have done this, the DMV gathers your information, takes your picture, and prints your temporary permit. In a few weeks, you will receive the permanent driver's permit card in the mail. At the DMV, you will also be given a hard copy of the logging chart which requires 50 total hours of drive time before you can achieve your license.
THINGS TO CONSIDER:
Make an appointment at least several weeks in advance or you may find that getting your permit will be delayed.
Bring the following documents with you to the DMV:
Parent Tip: If your kiddo was born outside of Colorado, check with the DMV ahead of time to make sure that their birth certificate is State or County issued and will work for the DMV. Several states issue birth certificates that are not valid for Colorado licenses, and you may have to order another version.
Teen Tip: Use the practice tests from your 30 hour course or the free online practice test to prepare you for the short learners permit exam.
For more info on getting your permit, visit this site: https://www.colorado.gov/pacific/dmv/minor-permit
---
Step 3: Moving Toward your License
After you have obtained your permit, you can begin logging your mandatory drive time. You may either do this through an app such as RoadReady or on paper. 40 hours must be logged for daytime driving and 10 hours for nighttime driving. You must then complete three sessions of behind the wheel training. This will be done with an instructor and each session lasts a total of two hours. You can choose to complete these sessions at any time while you hold your permit.
THINGS TO CONSIDER:
If you are under the age of 18, you must hold your permit for EXACTLY one year before you are allowed to get your driver's license, as well as complete the 50 hours of drive time. Permitted drivers are prohibited from driving alone. You must be accompanied by a licensed driver who is at least 21 years old.
Parent Tip: It sounds weird, but I had my kids "narrate their driving" when they first started behind the wheel. I guarantee that you will worry that they will not brake in time, or that they don't see that oncoming car, or that they don't realize how fast that turn is coming. If you have them tell you what they are doing when they are doing it, at least for awhile, you will BOTH be more relaxed. Because it's pretty stressful to throw an inexperienced driver behind the wheel.
Teen Tip: Scheduling your behind the first session of wheel training within the first couple hours of driving experience allows the instructors to give you helpful tips that your parent or guardian may have missed!
---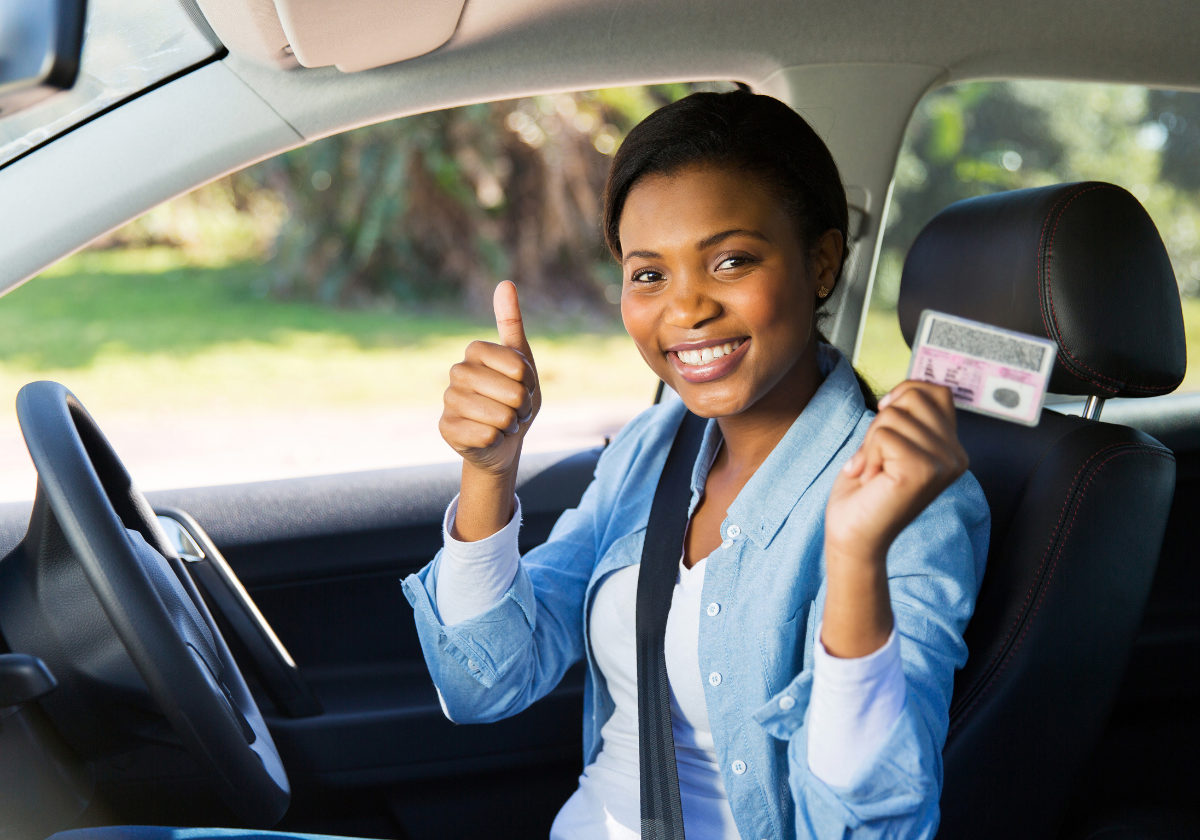 Step 4: Getting your license
The final step has arrived! Currently, the DMV is not offering driving tests. You must take your driving test at one of the driving schools on THIS LIST. You will then visit your DMV with the required paperwork and documentation of your 50 hours of drive time (you can print your hours right from the app!). You will retake the vision test, pay applicable fees, and get your license printed out.
THINGS TO CONSIDER:
Make an appointment at least several weeks in advance at both the driving school AND the DMV, or you may find that getting your license will be delayed.
Many Drivers Ed schools offer testing at their facility for a fee. Your teen may feel more comfortable with someone they know and have driven with before.
Parent Tip: DO NOT let your new driver drive his/her friends around! It is illegal, and if they are caught, law enforcement will not allow them to continue driving their passengers. They will call you to come get them. It's a debacle. Ask my oldest... he ended up helping out his 16 year old friend when that friend got caught driving illegal passengers, by driving them all home.
Teen Tip: Schedule your driving test at an off-time to avoid congested roads.
---
GOOD TO KNOW! After you get your license, there are still some rules you must follow:
You must hold your license for 6 months before being allowed to drive ONE under 21, non-family member in the car with you.
You must hold your license for 12 months before being allowed to drive MORE THAN ONE under 21, non-family member in the car with you.
You may not drive between the hours of 12am and 5am, unless it is for work, school, or an emergency. Documentation of these activities may be required.
---
For more information about getting your license, visit https://dmv.colorado.gov/faq-driver-license.