Hey Mac Families,
I'm going to keep this short and sweet this week because I AM CURRENTLY EXHAUSTED. Wanna know why?
My oldest had knee surgery yesterday at Children's Hospital.
Even though I knew that he was in the best hands possible, it's emotionally and physically draining to send your kid under the knife, even if he's 19. I didn't realize just how draining until today.
Plus side? I get to have him home for a week!
Week 1 of Back to Remote Learning. (You all feel me, right?)
It wasn't as bad as I thought it would be, but just having extra (read: noisy) people around means I get less work done during the and work more late at night.
Plus side? I didn't have to be anywhere at 7:15am!
Trying to get Christmas shopping done before everything shuts down.
WHAT THE HECK do I get my kids this year? We are big proponents of giving experiences instead of stuff. Sooooo....COVID.
Plus side? I am DETERMINED to get everything wrapped and ready BEFORE Christmas Eve, and this is kinda forcing me to do that. (I say this every year...talk to me at 3am on Christmas morning when I am still wrapping. Let's be real.)
Brown Turkey went missing at Aspen Grove.
Either Brown Turkey is a hoodlum, or someone was messing with Brown Turkey. It was very dramatic. But then he was found!
Plus side? Brown Turkey kept us all entertained with his antics. And, my youngest and I had a great time hunting turkeys and going live on Facebook with BT (that's Brown Turkey, if you didn't catch that. I got you.).
Getting super excited about our Flurry of Kindness!
Are you a business owner? You can sponsor this feel good movement! I'm looking forward to sponsor shout outs next week!
Plus side? You can register to receive a SNOW Nice to Meet You Bag! Do. It. NOW.
Okay, I just nodded off. Like the kind where your head flops forward and you wake up suddenly, whipping it back hard. I wish I could've seen myself. I would have laughed. Oh no. Happening ........again. Can't......... stay............... awake....
Nighty nighttttttttttttttttttttttttttttttttttttttttttttttttttttttttttttttttttttttttttttttttttttttttt.

❄️ INTRODUCING OUR BIGGEST GIVEAWAY EVER!!! ❄️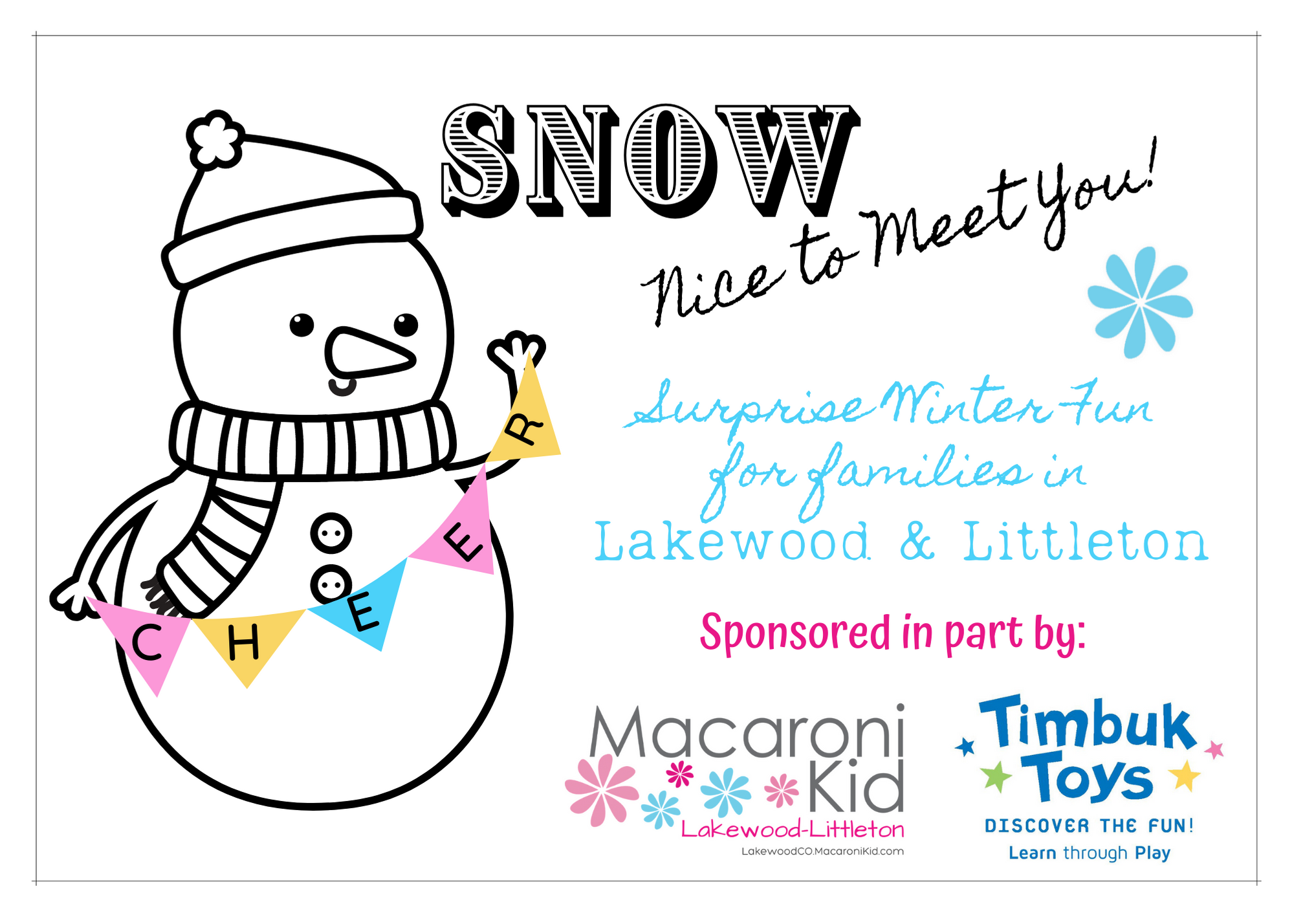 Have you checked out our sister site, Macaroni Kid Downtown Denver?
We'd love to have you join that family as well! Denver has some pretty amazing adventures available for families, moms, teens, and kids! PLUS, we are gearing up for some BIG THINGS, just for our readers, that you won't want to miss!
Meet the Downtown Denver Team! Check out their full bios in the Downtown Denver newsletter!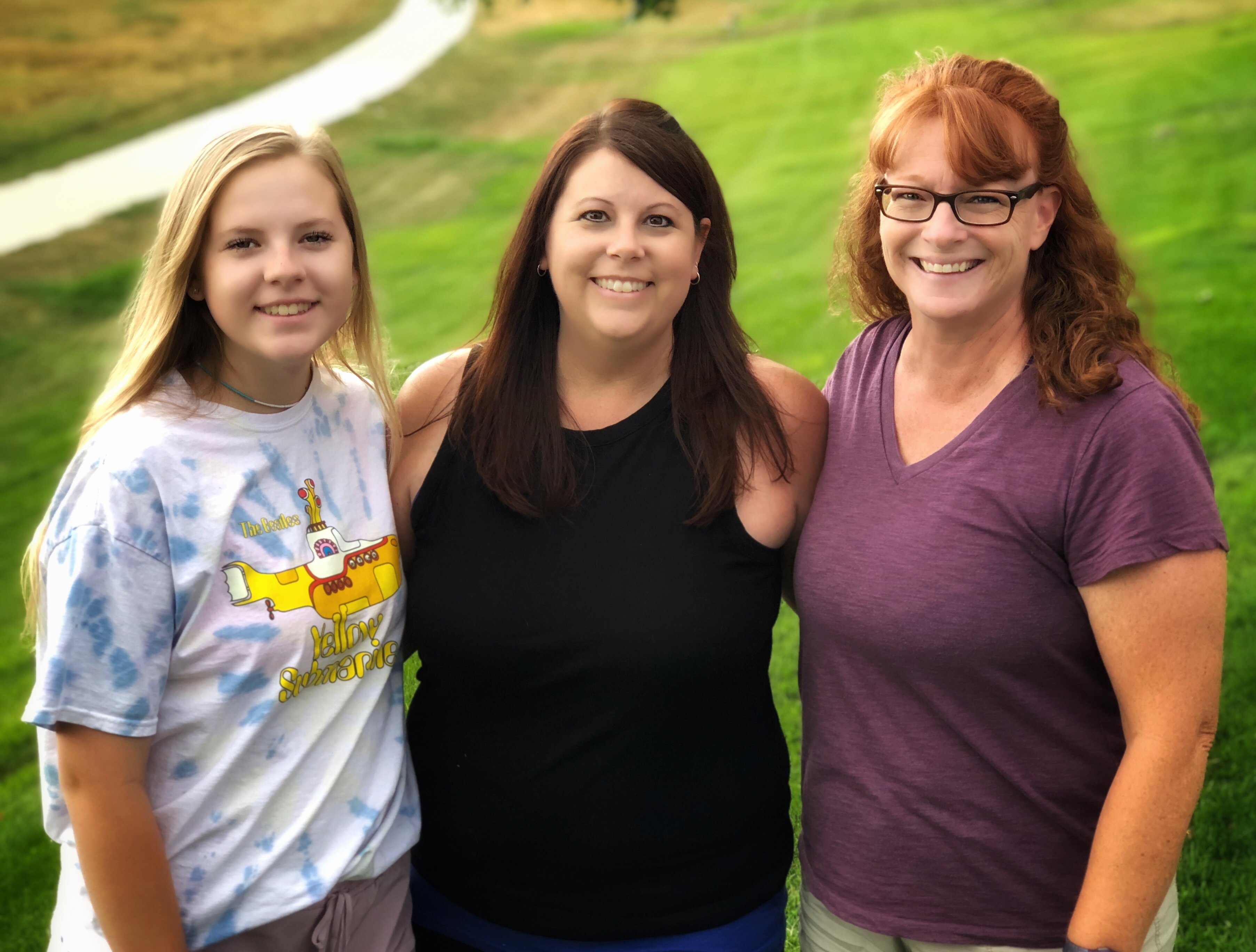 The Macaroni Kid Downtown Denver Team
Addison, Christen, Beth
As a reminder...
We are adding in-person events to our calendar again, as businesses begin to reopen. I want to reiterate that we respect all points of view regarding safety during the COVID-19 pandemic, and are providing this information for you to use, or not use, as your family sees fit. Guidelines are ever-changing, so please be sure to double check event details with the event host if you do choose to attend.
IN THIS EDITION:
❄️ WIN one of FIFTY SNOW Nice to Meet You Baskets in our Flurry of Kindness movement! Yes, 50!
🦃 Take your family on a Turkey Hunt at Aspen Grove and win prizes!
🧁 Remember to enter to win a birthday greeting from Card My Yard Lakewood!
🦃 Go all out for Thanksgiving this year with our Thanksgiving Guide!
🎅 Find all the best Holiday Fun and Santa Stops in Lakewood & Littleton!
CHECK OUT ON THE SITE:
🏡 We've gathered all of our virtual and at-home fun and put them all into an easy to use guide. Check out our Guide to Stay-at-Home Fun!
➡️ Need COVID-19 resources? Our Guide to COVID-19 Resources may be helpful!
🥪 Find out why all kids in Colorado are getting FREE Breakfast and Lunch at school through December.
Feeling like you're the only one having a hard time? Reach out via email, or on Facebook! I guarantee you're not alone. Let your MK Village help you!
Be sure to tell your friends about Macaroni Kid, like and follow us on Facebook, Instagram, and Twittter, and subscribe to our weekly newsletter. You never want to miss the chance to Find Your Family Fun®!
Wishing you health, safety, happiness, and peace, now and always!
Peace ☮️, Love ❤️, & Macaroni 🌼,
Christen