Warmer and lighter days are arriving, which means outdoor fun can keep the kids busy and entertained.
Thanks to our sponsor, Chatfield Stables, we have gathered our favorite (and mostly super easy) Spring activities for you to choose from when you need Family Fun ideas.
---
Take a hike
There are quite a few family friendly hiking spots in Colorado. Pack some snacks or a lunch and hit the trail. Check out our Macaroni KID publishers' Favorite Colorado Hikes.
Plant a garden
You don't need a yard to plant a garden. You really don't even need to go outside. Give each of your kids a pot to start with, and let them choose a seed (or two) to plant. Your project will still be manageable, but you will learn a lot about gardening while having fun. Find more tips on starting a family garden here.
Play a game outside
Play catch, or tag, or frisbee, or draw a hopscotch with chalk... there are endless possibilities for a quick outdoor game. Invite the neighbors to play for even more fun.
Sell your stuff
Do a little spring cleaning with your kids, and sell your unwanted items. You can hold a garage sale, create listings online, or even take them to a local second hand shop. Your kids will end up with a few dollars to spend, and you will have less clutter in the house.
Pro Mom Tip - Sometimes these items just don't sell. I am always prepared with a few dollars for my kids, even if I end up donating the items.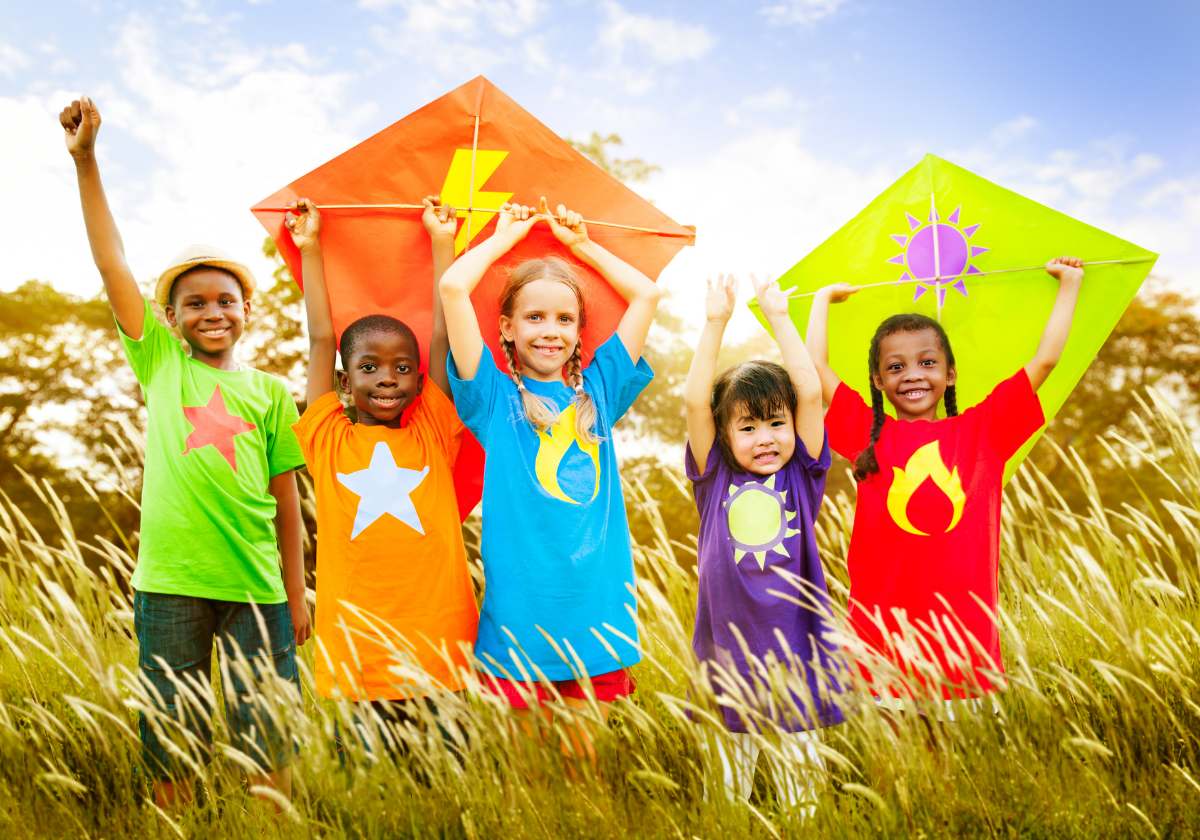 Go fly a kite
Grab a few simple kites at the dollar store, and keep them on hand for an inevitable windy day. You can even get fancy and make your own!
Build a fairy house or terrarium
A jar and a few supplies go a long way here, and the finished product can be as simple or as extravagant as your family wants. One of my goals this spring is to build a fairy house by a nearby creek. We are hoping it might become a home for a bug family or small creature!
Everyday is Earth Day
Spring the perfect time to bust out the reduce, recycle, and reuse activities! Start a compost project, adopt a worm farm, create art from recycled materials, take a tour of your local recycling center, or gather recyclables on a neighborhood walk.
Check into a local hotel
Choose a hotel with a pool and check in for the night. It doesn't have to be anything fancy, and with a little research, you are bound to find a great deal online these days. Bring your own food, or grab something quick to save money. Bring donuts or the sugary breakfast cereal that you never have at home. Hang out at the pool, play games, watch a movie in the hotel room, explore a nearby park or ice cream shop... and you'll have a relatively inexpensive staycation.
Start a family book club
If you have independent readers at your house, you can start a family book club. Choose to read the same book (be sure that it's at the level that everyone can manage) and discuss, or each read a different book and prepare a fun mini book report to share. My favorite part is setting aside 15-30 minutes each day to all read our books quietly together in the living room.
Blow bubbles
I don't know a single person who doesn't love bubbles. Whether you have a regular old bottle of bubbles, a bubble machine, or you make your own, bubbles are just fun. Up the ante with older kids and have them create big bubble wands to use in an old kiddie pool full of bubble solution (you don't need much solution for this to work!).
Make a bird feeder
The air is filled with bird songs in the spring, which means that there are lots of hungry birds outside. Our family has a lot of fun watching and identifying birds, and a simple feeder (think pine cones or an orange rind and bird seed) will bring them close enough to enjoy. Make your own bingo game featuring local birds and have a contest with your older kids.
Have a game night
No matter how old your kids are, or how much time you have to play, there is a game that fits the bill. Add snacks and you have a full fledged event!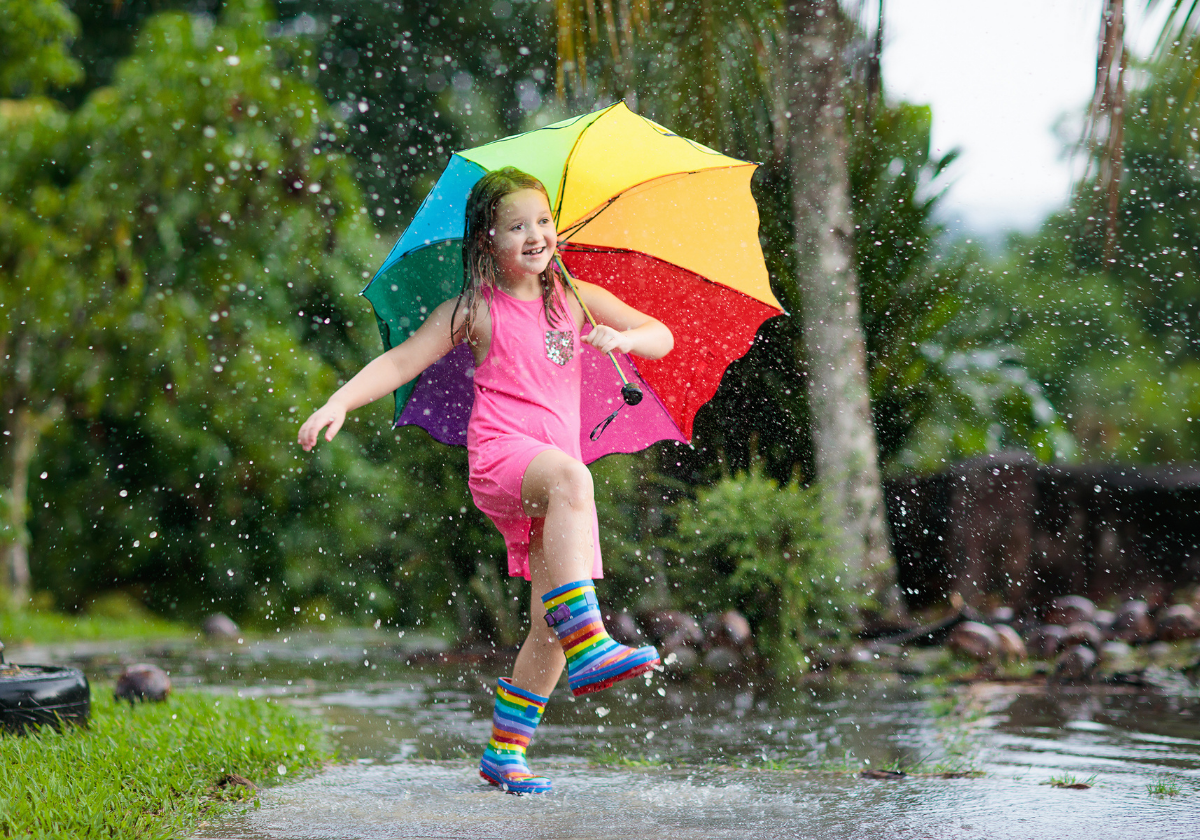 Splash in the rain
If you have ever done this, you know that it is one of life's most simple pleasures. I guarantee that your kids will remember that one time that they got to splash in puddles and laugh hysterically without fear of getting wet or dirty.
Go on a spring scavenger hunt
The world is full of fresh new creatures and things in nature in the Spring. Make a list and have fun looking for them.
Some ideas for your list: bugs, flowers, leaves, animals, door signs, colors, outdoor toys
Create a rainbow
Springtime is full of rainbows. Get creative and build your own!
Category ideas
Simple - drawing
Creative - find things in nature to build your rainbow
Over the top - see how big of a rainbow you can make
Family Fun - Family contest for most colorful, creative/complicated, or biggest rainbow
Make your own DIY Spring sensory bin
Fill a large container with rice, and add things that remind you of Spring. I used to add little construction vehicles and marbles, and my son would play in that thing for hours.
Mom Pro Tip - Put the rice bucket on a large fitted sheet for easy clean up. Rice WILL come out of the bucket.
Take a field trip
Something that I have learned after years of being a parent is that it really doesn't matter too much where you take your kids. A change of scenery is always good, no matter where you end up.
Field trip ideas:
Plan a meal or snack and hit the grocery store together to buy supplies
Check out a playground, skate park, or state park that you've never visited
Take a tour of a local factory or pizza place
Go to the library
Feed the ducks or geese
Frozen peas, carrots, and corn niblets are the best options for waterfowl. Bread is not good for them.
Make mud pies
When my sister and I were little, we made an entire spread of mud foods. I still remember how much fun we had, all these years later.
Wash the car
Your kids will have a blast and you get a clean car. Win - win, I'd say.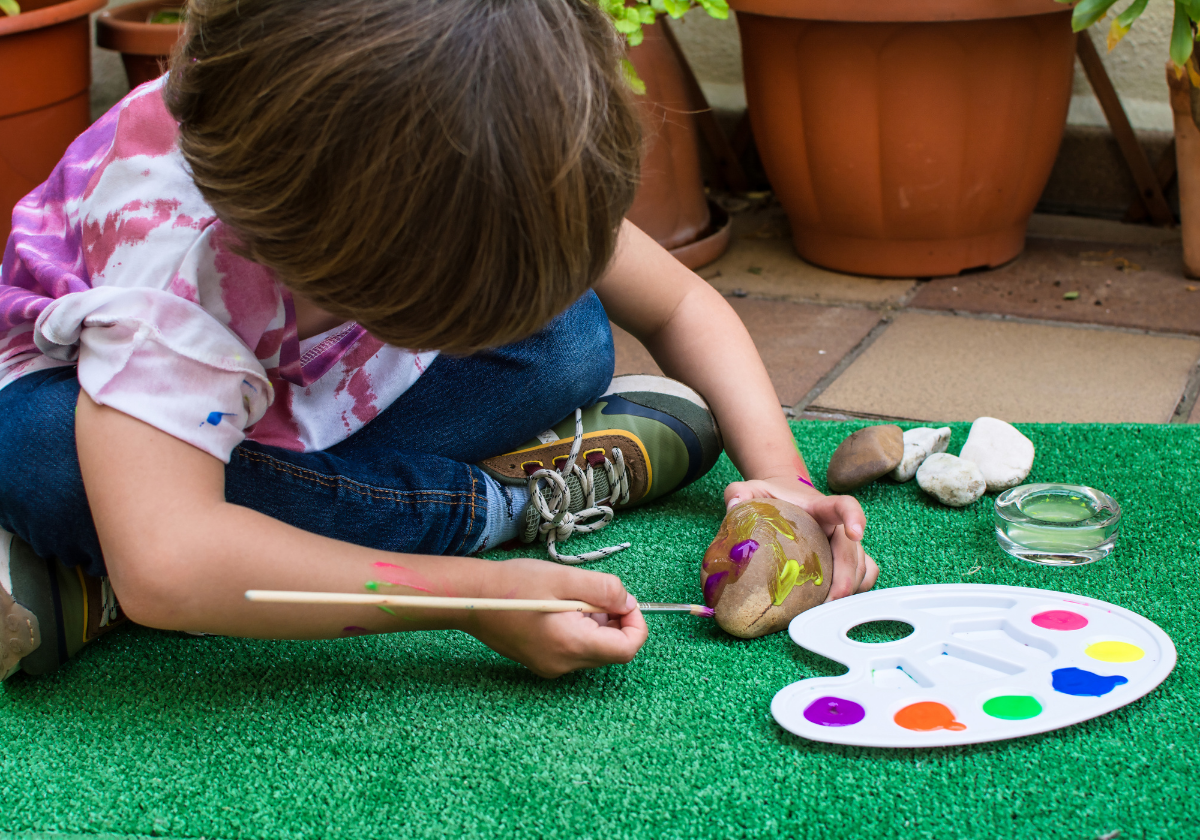 Collect and paint rocks
Whether you create pet rocks or fun designs to place strategically outside, you will have fun gathering the perfect rocks and turning them into masterpieces.
Watch a sunrise
Get up early and watch the sunrise. Get breakfast. Talk a walk. Cuddle on the couch. Make a morning out of it. Your kids will remember how cool that was.
Movie Night
We have regular movie nights at our house year round. We eat dinner in the living room, we take turns choosing the movie (no complaints allowed!), and we spend time together. Easiest family fun ever. No supplies needed.
Check out our Macaroni KID calendar of events
We add new local events everyday. Bookmark that baby right now.
---
Thank you to our Spring Bucket List Sponsor!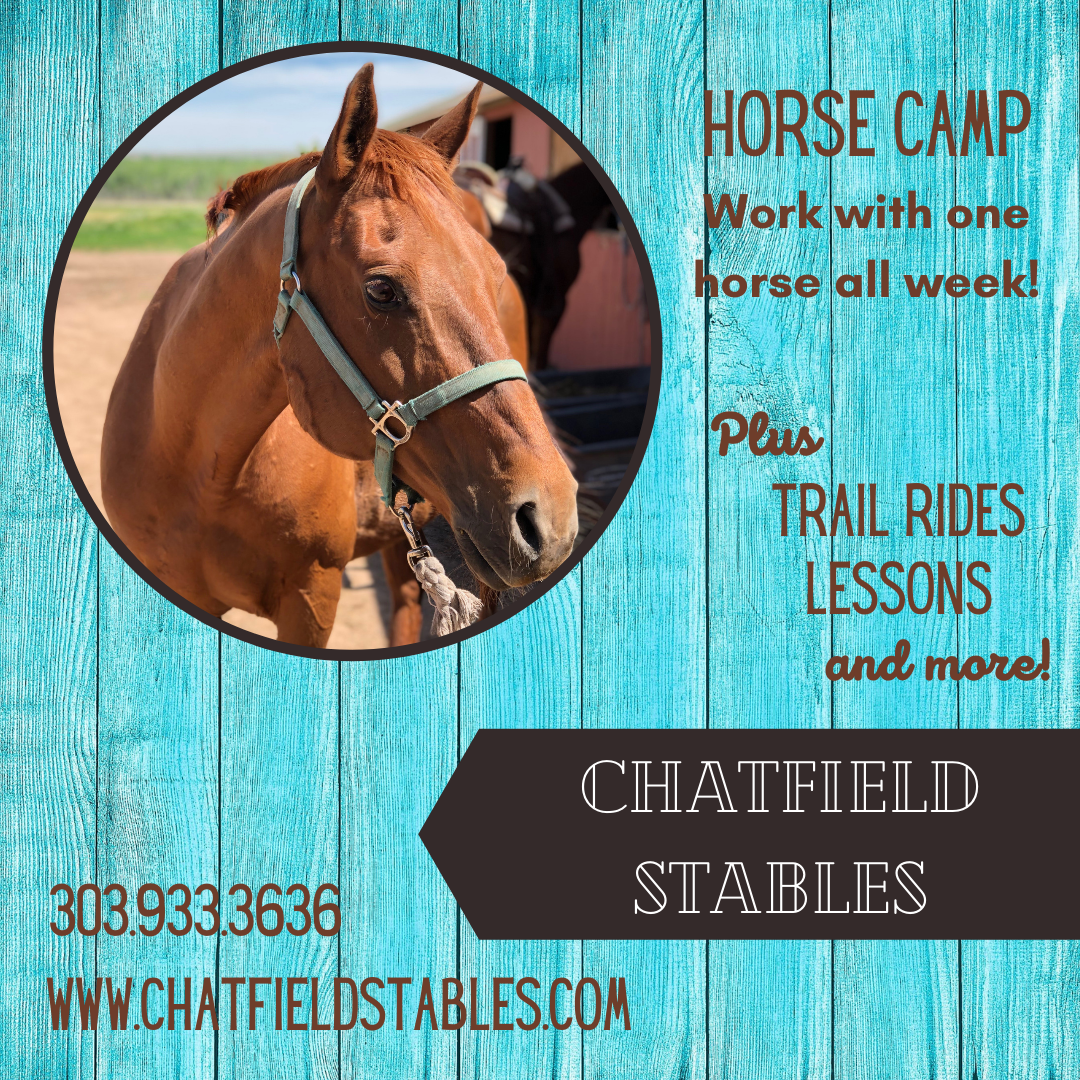 Chatfield Stables boasts the longest running camp with horses in the area... each child partners with one horse for the entire week. Your kids will get to lead, feed, water and work with their horse everyday. They learn horse care, including grooming and saddling. They water and feed their horses, learn to groom them, and take care of them after the day is done. Riding and working with the horse is the focus of our camps. We ride daily, whether it be in the arena, or out on trail!!